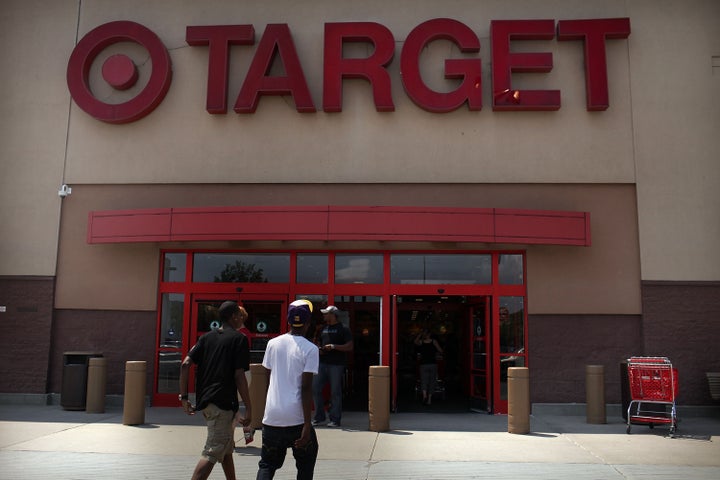 More evidence has come to light indicating that Target might have threatened to close one its New York stores if workers decided to unionize, according to the National Labor Relations Board.
The change may convince a judge to invalidate the results of a June election in which workers at a Valley Stream, New York Target voted not to join the United Food and Commercial Workers Union, according to Crain's New York Business. The NLRB's claim comes after an earlier complaint alleging that Target implemented surveillance of its employees and threatened to close the store amongst other charges. The case is likely to head to an administrative law judge early next year and the NLRB will decide whether to overturn the June vote based in part on the judge's decision.
The Target dispute is indicative of the larger debate in the U.S. over unionization. The NLRB proposed new rules this summer that would streamline the union election process, eliminating some of the obstacles to unionization, drawing the ire of business interests. American opinion on organized labor is complicated; the vast majority of Americans say they believe unions improve working conditions and help boost wages, but a Gallup poll found union approval rating at almost record lows.
Several weeks after the vote, Target fired one of the most outspoken advocates of unionizing the Valley Stream store, according to a separate report in Crain's. Tashawna Green was fired in August after management saw a union representative drop her off at the store, according to claims from a union lawyer. Target claims they let Green go because she was acting in an "overly hostile, disruptive manner that is inconsistent with Target's policies," Crain's reports.
But the Valley Stream store is likely not the only Target where union activity is viewed negatively. Target had made new employees watch a video that discourages workers from joining a union, The Consumerist reports.
Another worker claims Target fired him last month after he spoke out against the company's break policy. Jason Kellner, a former manager at an Oxford, Alabama Target, said the company let him go after he was caught working while not clocked in. Kellner claims he was regularly denied an uninterrupted break, while he worked at the store.
Target isn't the only mega-retailer facing accusations that it treats its workers unfairly. Half a dozen current and former Walmart employees argued in a presentation to a group of investors and analysts last month that the company's low-cost approach to labor is hurting sales. Walmart has resisted workers' attempts to unionize.
Calling all HuffPost superfans!
Sign up for membership to become a founding member and help shape HuffPost's next chapter
BEFORE YOU GO