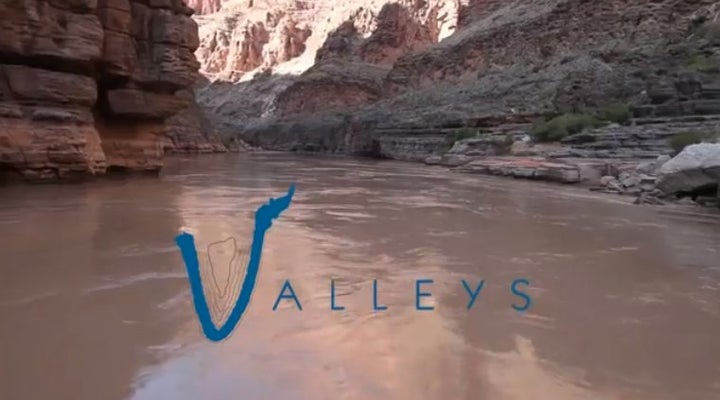 "We need to know what's going on. How can we help if we don't?"
-Paul, Valleys: Episode 1 -- "A Two-Edged Sword" (watch the episode below!)

Introduction by Karen Ambrogi
Cancer. Those two syllables have such power to transform life, to shift reality and time. It is an initiation that reveals to us our deepest, darkest fears as well as our light. Cancer changes everything. It is the great equalizer and it does not discriminate.
Fear. Fear is a thief. It robs us of the present, precious moment and leaves important exchanges of love, forgiveness, and truth locked within us; exchanges that could heal at least the wounds of the heart and spirit. Fear robs us of Love.
When my brother-in-law Mike was diagnosed with pancreatic cancer in his 40s, his life, along with his wife (Erin, my youngest sister) and their three young children, was turned upside down. The cancer wave rippled out from there.
It was a wake-up call and a call to arms for friends and family. One of my three sisters, Dana, channeled her energy into being a full-time advocate. She moved heaven and earth to get Mike access to a promising clinical trial medicine, extending his life well beyond his "expiration date". Those experiences sowed the seeds for founding Lazarex Cancer Foundation and defined our mission to help end-stage cancer patients access breakthrough medicines through FDA clinical trials.
Surviving Mike's cancer and his death transformed us like water carving its way through stone, carrying bits and pieces of us away. None of us are the same. But that difference has opened the doors to many new realities and ways of being in life. Like Alice in Wonderland we can shrink or expand by how we choose to be with these changes.
Lazarex is proud to be a sponsor for this new web series, Valleys, airing weekly in April on The Huffington Post's Generation Why blog, spotlighting young adult cancer. It's real. It's powerful. It's inspiring.
This week the life changing journey begins. We meet Amy, her family and her best friend Annie as they all talk about the communication challenges they are facing because of cancer. Amy reflects on the past year and the new upcoming chemo treatments she is going back to... will she be able to accomplish what she set out to do on the mighty Colorado River?
Check back each Wednesday in April and May, 2013 to follow Amy and Annie's journey down the Grand Canyon as they face fears, find themselves and discover important truths about living with cancer.
Karen Ambrogi is the Communications Manager at the Lazarex Cancer Foundation, a presenting partner of Valleys: The Webseries, and below she shares her story as a supporter of her brother in-law Mike who was diagnosed with pancreatic cancer. Cancer impacts everyone, and Karen's story shows how once encountered, it doesn't leave anyone the same. Contact Karen at Karen@lazarex.org and follow her on Facebook: https://www.facebook.com/karen.ambrogi.9
Watch the first episode here:
Support HuffPost
A No-B.S. Guide To Life
Related
Popular in the Community