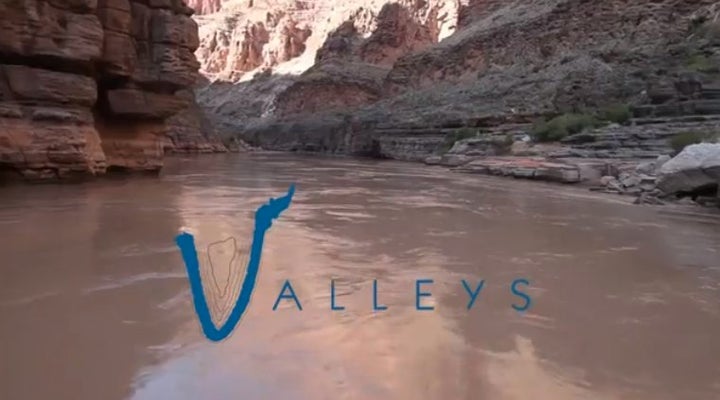 "And he said... you're pregnant." - Amy, Valleys: Episode 2 -- "A Cruel Joke"
(watch the episode below!)
Introduction by Pat Taylor
If a photo is worth a thousand words, then a film is priceless. A film is a living, breathing entity that allows you to bear witness to a story as it is unfolding.
Each cancer story begins with a diagnosis, but after that each individual's story ebbs and flows like the twists and turns of a mighty river. The participants are swept along, never knowing what they will encounter around the next bend. Rocks, rapids, heartbreak, hope? In Valleys: The Webseries, this metaphor is made literal.
In the course of my advocacy work, I have begun to see more and more that caregivers might be the unsung heroes of the cancer experience. I think it's exciting that that the Valleys team has chosen to incorporate the caregiver's voice into the young adult cancer patient/survivor storyline; it's a necessary perspective for those of us who want to understand the whole story of any individual's cancer journey.
In Valleys: Episode 2 below, we are introduced to more of Amy's caregiving team: John, Amy's husband; Avery, Amy's little girl who has her own story to tell; and John's parents, who share their complicated feelings about wanting to support their son while respecting Amy's life-threatening condition. All of these become key elements to Amy's story.

As the founder of Chasing Rainbows Young Adult Cancer Advocacy, I am always on the look out for new support materials that not only honour the truth of the cancer patient/survivor story but also embrace the stories of the people who care for them. Chasing Rainbows is proud to be a presenting sponsor of Valleys and myself, along with many others, will be watching each of the Valleys webisodes unfold with great interest!

Pat Taylor is the director of Chasing Rainbows Young Adult Cancer Advocacy, an organization dedicated to discovering and distributing multi-media support resources for young adults with cancer since 2006, and is a presenting partner of Valleys: The Webseries.

Watch Episode 2 here:
Related