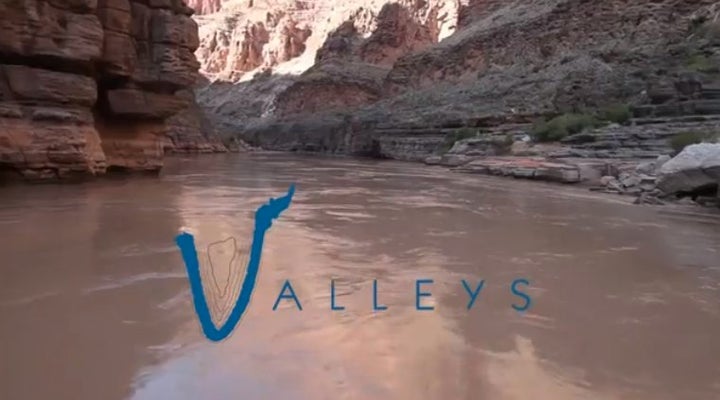 "Our only true defeat is giving into bitterness." Mike, Valleys: Episode 6 -- 'The Choice' (watch the episode below!)
Introduction by Amy Aubin and Anne-E Knowles (from the Valleys Web series)
Getting cancer as a young adult seems so unfair. It happens so suddenly and often we want to ignore what is happening or suppress how we feel so that we look strong, capable and independent despite of what is happening. However, holding all these conflicting and difficult emotions inside can cause an emotional cancer that takes almost as great a toll as the physical disease itself. This emotional cancer doesn't just affect the person with the diagnosis -- it affects everyone around them. As you saw in Valleys, our friendship, as well as the other relationships in our lives, were further strengthened by being able to share openly and honestly with each other about both the good things and the bad things that we were going through.
In the Canyon we experienced such extremes. The ice cold water made you appreciate the dry heat, and the heat would warm you so much that you craved another splash!
The jarring up and down of the rapids made you appreciate the calm water and the stretches of stillness made you appreciate the excitement of the rapids. It's kind of like that in life, the Good always seems more good when compared to the Bad. Amy has a tattoo that says, "Find the Good," and through her cancer journey, that is what we have been trying to do. It is a choice we have to make every day and when we find nothing Good, we create it ourselves.
By allowing Mikey and his crew into our journey and our struggle, together we have been able to shine a light in the dark places. We hope other people can learn from our story and understand that they are not alone, that their feelings are valid, and most of all, that it is possible for everyone touched by cancer to live well despite of it.
Popular in the Community