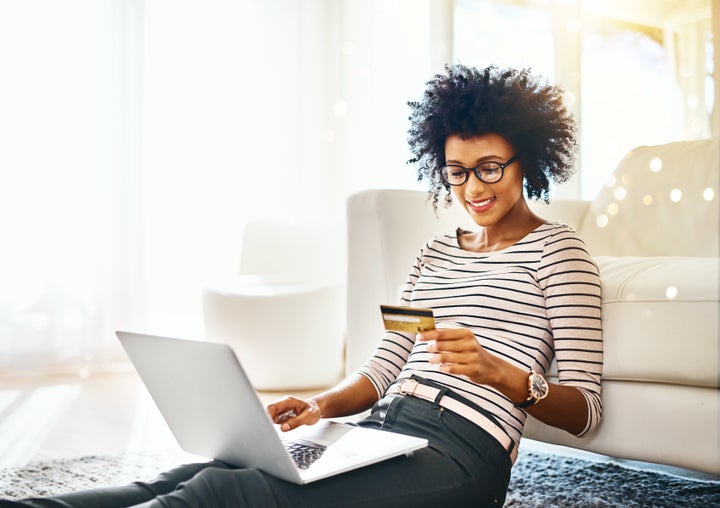 Points. Miles. Cash back. When it comes to credit cards, rewards are nothing new. You probably have at least one rewards card in your wallet right now.
But credit card benefits can extend well beyond rewards. The problem is you might not know about them unless you read the fine print. And who does that?
Here are 13 valuable benefits you might not realize your credit card offers.
1. Extended Warranties
"One of the best credit card perks is the ability to extend warranty protection on certain big-ticket purchases," said Chelsea Hudson, credit card expert at TopCashback.com. Though policies vary by issuer, they will usually extend a manufacturer's one-year warranty into two years. Hudson said the extended warranty offered by your credit card typically mirrors the terms of the original manufacturer's warranty.
"To benefit from this added perk, simply charge the item to your card and save your receipt and the product's warranty documentation," she said. Some issuers also require you to register the item with them. If the product breaks after the original warranty expires, you can submit a claim to your credit card company and it will decide whether to repair or replace it.
2. Cellphone Insurance
Your cellphone provider might have pitched you their insurance, which typically costs a few bucks a month to protect against loss, theft or damage. However, your credit card might offer cellphone protection as a free benefit. To qualify, you have to pay your cellphone bill with the credit card.
According to J.R. Duren, a credit card analyst and senior editor at consumer reviews site HighYa.com, there's usually a small deductible of around $25 when you submit a claim through your issuer. Claims are usually paid out by check or direct deposit; you can use the funds to reimburse repair costs, or put the money toward a new or used phone, said Duren.
3. Concierge Service
According to Hudson, you might assume that "concierge" is just a fancy word for "customer service." Not so. You can think of a concierge as your personal assistant, who can help you with everything from booking concert tickets to researching the best spot for a romantic dinner for two. And your credit card might come with this benefit at no cost. Hudson said this perk can be especially handy when you're traveling and aren't familiar with the area.
4. Rental Car Insurance
If you've ever rented a car, you're probably familiar with that dreaded insurance the rental agency rep will aggressively pitch you. But buying additional coverage through the rental company is usually a rip-off, especially when your credit card already offers added protection.
"Most credit cards provide car rental insurance," said Hudson. To qualify for this coverage, you need to decline the rental company's insurance and pay for the rental with the card. Of course, be sure to check with your credit card issuer ahead of time to verify you have this benefit and find out about any important conditions.
5. Purchase Protection
Similar to the extended warranty perk, purchase protection will guard you against losing money on a new purchase that's stolen or accidentally damaged. According to Duren, you usually have between 60 and 120 days from the purchase date to file a claim. However, he warned that this benefit often comes with a very specific set of restrictions. "For instance, they may not provide reimbursement for motorized vehicles, live items like plants and animals, antiques, secondhand items and jewelry," Duren said.
6. Price Protection
At some point, you've probably felt the frustration of making a major purchase, only to find out it dropped in price just a few days later. Fortunately, some credit cards offer price protection, which means if you buy an item with your card that's later advertised for a lower price, you'll be reimbursed for the difference.
Jacob Lunduski, a financial industry analyst at Credit Card Insider, said that you usually have up to 60 to 120 days from the purchase date to report a price change. "Make sure to search for items you recently bought that might have had their cost cut," he said, since most card companies won't do the research for you. You can use an online tracker such as SlickDeals, Paribus or CamelCamelCamel (for Amazon purchases) to keep an eye on price changes. However, Lunduski noted that Citi actually has a price rewind feature that automatically searches the internet for lower prices on items you buy with the card.
7. Return Protection
Some credit cards offer return protection, which allows eligible purchases to
be returned for a refund even if the retailer refuses to take them back, according to Lunduski.
An analysis by WalletHub found that most cards with this benefit allow you to make returns within 90 days of the purchase date. Usually, there's no cap on the number of claims you can make each year, but there is typically a cap on the dollar amount you can claim annually. Most individual claims are capped at $300 as well. You should contact your card issuer to find out what types of purchases qualify for this benefit.
8. Protection Against Unforeseen Circumstances While Traveling
Many travel credit cards will come with perks beyond the ability to earn miles or points. For example, Hudson pointed out that the Chase Sapphire Preferred card covers up to $10,000 per trip for unexpected cancellations, as long as you pay with your Chase card. "You can also be reimbursed for delayed luggage," said Hudson. "Chase Sapphire Preferred will reimburse $100 per day for up to five days for essential purchases like toiletries and clothing if your luggage is delayed after six hours."
9. Free Checked Baggage
If you travel internationally or are a die-hard Southwest Airlines patron you're used to checking bags for free. But for the rest of the country, baggage fees of $25 or more are the norm. Fortunately, many airline-specific rewards cards will waive baggage fees for cardholders. Airlines that offer free checked baggage through their co-branded cards include Delta, United Airlines and JetBlue.
10. Global Entry/TSA Precheck
Waiting around to be felt up by airport security is never fun. But if you're a frequent traveler, you can end up wasting days of your life standing in the security line. "The TSA Precheck and Global Entry programs provide shortcuts and shorter lines through the airport and border security," Hudson explained. Usually, these programs cost around $100 for a five-year membership. However, your travel rewards card might cover some or all of the cost, Hudson said.
11. Uber Credits
Whether you need a ride to the airport or had an extra glass of wine at dinner, Uber makes it super simple and cost-effective to leave your car at home. Even better, you can score discounted or free rides with some credit cards.
"If you're an active ride-sharing service user, research credit cards that offer credits or free rides with Uber," Hudson said. For instance, the Platinum Card from American Express offers $200 in Uber credits each year, while the Chase Sapphire Reserve gives three times the rewards on Uber transactions. Hudson did warn that many of these cards charge annual fees, however.
12. Free Access To Your Credit Score
Knowing your credit score is pretty important, especially if you plan to borrow money in the near future. In the past, you'd have to pay a service to see your FICO score and keep paying each month to receive updates and monitoring alerts.
Today, however, many credit card companies let you view your FICO score for free, including American Express, Bank of America, Barclays, Chase, Citi, Capital One, Wells Fargo and Discover, according to Hudson. Look out for your score on your monthly statement or log in to your online banking account to see it.
13. Event Ticket Protection
Finally, certain American Express cardholders can take advantage of an event ticket protection plan. "Cardholders who purchase a ticket that can no longer be used for an eligible reason can be refunded up to $1,000 twice a year," Lunduski said. If you're an AmEx customer, contact a representative to find out if this benefit applies to you.
Popular in the Community