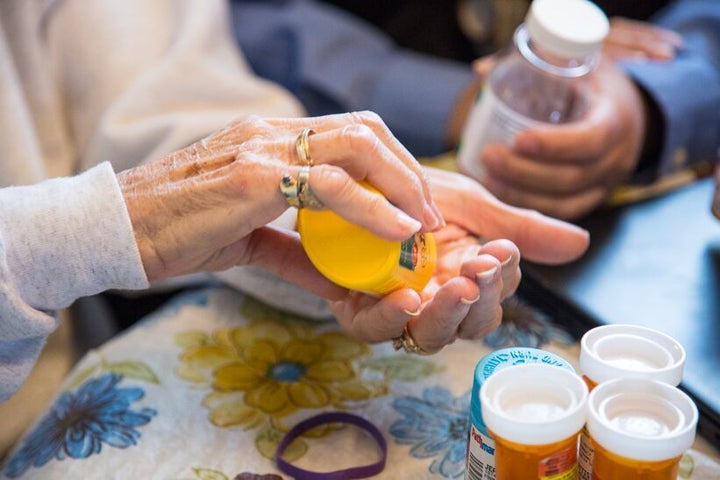 As the nation transitions to a new president and the Republican-controlled Congress debates what America's future health care system will look like, one thing seems clear: whatever health-related legislation is passed in the months to come, it's certain to include one key component of the Democrats' own health care reform plan: value-based care.
How can we be so sure that our nation will continue to embrace value-based care? Because it's been shown to be the single most effective approach for slowing the rise in health care expenditures while also improving patients' outcomes and overall healthcare experience. This triple benefit—quality care and better experience within a financially manageable cost structure—is why value-based care will be an essential part of any future health care plan. For my own organization, Visiting Nurse Service of New York, value-based care ensures that we can continue putting our patients and our mission front and center while maintaining a sustainable trajectory, no matter what the future holds.
This also explains why, for the all the political battling over health care reform, both major political parties have embraced value-based care in their policies. As a centerpiece of the Affordable Care Act, value-based care has been woven into an array of Medicare reforms. Yet it also features prominently in Republican health care proposals: For example, the seminal GOP policy paper, "A Better Way for Health Care," authored by Paul Ryan, Republican Speaker of the House, states that: [T]here is a growing consensus that we should tie reimbursement to quality, which has led to some of the most robust value-based programs in health care today."
How Value-Based Care Works
Value-based care reduces costs and improves quality of care because it changes the incentive system in medicine—replacing the traditional "fee for service" model, in which physicians, hospitals and home care agencies get paid separately for every medical service they provide (thus creating an incentive to provide ever more care, with no cost limits) with a model that ties compensation to how well care providers meet certain total cost of care targets, based on the medical conditions being addressed and their patients' overall outcomes.
At VNSNY, a growing proportion of the care we provide now involves value-based models. For example, we participate in a number of Medicare "bundled payment" programs, in which all of a patient's care providers are collectively tasked with keeping their collective fees below a certain, pre-set cost target for a given time period. If the providers come in under that cost target while also meeting certain quality measures, the care providers split the savings with Medicare. If they exceed the cost target, they have to pay for the overage out their own pockets. We're also engaging in "case rate" contracts with the managed care companies we service—meaning that we get paid on a per-patient basis, rather than getting paid for every home visit our nurses and therapists make.
These approaches do away with any incentive to over-prescribe or inflate the cost of care or inflate the price of the surgery itself. At the same time, since reimbursement depends on meeting quality metrics, these models encourage everyone—hospitals, physicians and home care agencies—to work closely together in coordinating each patient's care, in order to ensure good outcomes. These approaches also place a particular emphasis on avoiding expensive return trips to the hospital, which means that care providers are now paying more attention to our patients' daily status, including any signs of possible complications, than ever before.
In addition to bundled payments, other value-based Medicare programs that were established as part of Obamacare include Hospital Value-Based Purchasing, in which hospitals are paid for inpatient acute care services based on the quality of care; the Value-Based Payment Modifier, where payment to a physician or group of physicians is based on the quality of care provided to a patient compared to the cost of care over a given period of time; and, in my own field of home health care, the Home Health Value-Based Purchasing Model, a nine-state program in which payment to home health agencies is tied to quality of performance. Taken together, these approaches are a big reason why the rise in Medicare costs has slowed significantly in recent years.
Private Insurers Are Also Embracing Value-Based Care
Thanks to the various value-based programs implemented as part of the Affordable Care Act, Medicare has played a lead role in advancing value-based care models. But private insurers are increasingly adopting this approach as well, for the simple reason that it works: Ten years ago, for example, Blue Cross Blue Shield of Massachusetts launched Alternative Quality Contracts for its members' physicians. These contracts combine a population-based budget (adjusted annually for health status and inflation) with performance incentive payments tied to quality, outcomes, and patient experience. A subsequent four-year study published in the New England Journal of Medicine found this model substantially improved quality of care while also lowering costs. Today, about 90 percent physicians in the company's Massachusetts HMO network operate under these contracts.
Here in New York, which ranks as one of the most expensive states where health insurance is concerned, there is an ambitious commitment to move 80 to 90 percent of managed care payments to providers from fee-for-service to valued-based models by the year 2020. The State has implemented a robust engagement process that, as of the June 2016 Value Based Payment Medicaid Payment Reform update, shows more than 500 stakeholders across the State now participating in the critical work of transitioning to value-based.
These developments underscore why value-based care is here to stay, whatever form the new health care landscape takes. Here are some of the value-based models that we're likely to see more of:
Accountable Care Organizations (ACOs)/Independent Practice Associations (IPAs). Groups of health care providers whose compensation is tied to quality and cost of care. As of 2014, it was estimated that approximately 50 million Americans were being served by ACOs.
Patient-Centered Medical Homes. In this model, each patient's care is coordinated by a primary care physician, who is paid on a per-member basis and also receives bonus payments for shared savings.
Performance-Based Contracts. Performance-based contracts in which hospitals and physicians receive bonuses for exceeding goals related to quality and cost-effectiveness.
How Will Value-Based Care Impact Home Health Care Going Forward?
During the presidential campaign, both the Republican and Democratic candidates supported the idea of helping America's seniors age in place in the comfort and security of their own homes, and both parties cited increased accessibility to home care services as a priority. While it's impossible to predict exactly what the Republican health care plan will entail for home care, it's a good bet that value-based care will be a key part of the mix.
Dr. Price called his bill "a patient-centered approach that puts the well-being of beneficiaries and care givers first and foremost." While his bill was not enacted as proposed, the concept of value-based home care remains a strong one, and can be expected to be a component of new and future legislation.
There's no crystal ball that can inform us about some of the health care changes that are no doubt heading our way, but, if we can ensure that solid value-based home care remains in place, then home health care policy will be heading in the right direction.
Popular in the Community