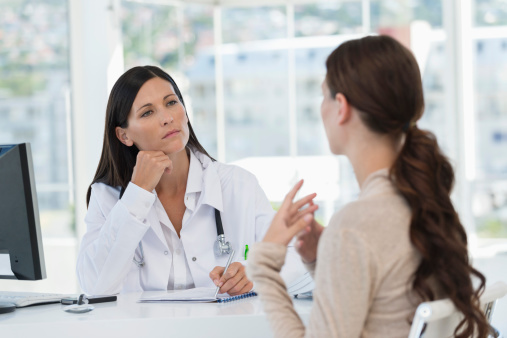 Recently, I attended the 50th Annual Meeting of the American Society of Clinical Oncology (ASCO) in Chicago. Boasting over 34,700 attendees this year, it brings together all the stakeholders and the top minds in the oncology world: doctors, pharmaceutical and biotech companies, insurers, government agencies, patient advocates and more. This year, several sessions addressed the important question of "value" in cancer care, with an emphasis on maintaining or improving quality of care while reducing the cost of care.
It is not an exaggeration to describe this issue as dire. The National Cancer Institute estimates that medical costs for cancer were $125 billion in 2010, and that costs are projected to increase 39% by 2020, to a total of $173 billion per year. As a society we need to contend with the rising cost of care while ensuring access to high quality cancer care to all who need it.
I applaud ASCO and others for taking such a visible step on this issue and joining numerous stakeholders across the cancer community including public and private payers, professional organizations and physician practices for beginning the conversation on developing alternative care models and proposals for reimbursement that promote quality and help control costs. Despite all the good work and good intentions, patients are rarely, if ever, consulted about how they define "value" in their cancer care. This was yet again the case for the models presented at the ASCO meeting.
As CEO of an organization that provides support and education services to tens of thousands of people with cancer and their loved ones every year, I am intimately aware of the challenges patients face in receiving high-quality care that incorporates their needs and preferences at a price they and society can afford.
At the Cancer Support Community, the patient experience drives all aspects of our work: direct service delivery, research and policy. To better understand the needs of people with cancer, we developed the Cancer Experience Registry. The Registry collects survey data that measures the social, emotional, spiritual and financial effects of cancer on the person diagnosed as well as his or her family. Nearly 7,000 people have participated so far, sharing almost a million data points about their experience.
Responses collected directly from cancer survivors in an open-ended question about how they define value in their cancer care show quality of life issues and attention to individual preferences and needs emerging as key factors. For example, one respondent wrote: "Value is most meaningful when it is applied to my individual life, and not to an algorithm or statistical fact." Another notable emerging trend is time with the health care team to fully understand all available options and the risk and benefit scenarios (including cost) associated with each. A respondent wrote: "A good team of doctors that works with you, not at you."

At the Cancer Support Community, we believe that patients must be fully at the table in discussions about new cancer care models along with providers, payers and other stakeholders. All policy proposals should be evidence-based and promote a fulsome physician-patient dialogue and care planning that is customized for and with the individual cancer patient. Furthermore, psychosocial screening, support and care should be a required and reimbursed service as the evidence regarding psychosocial intervention on improved patient outcomes and decreased overall costs support total integration into the overall cancer care continuum. We strongly believe that the process of developing new care models and payment structures and the implementation of those models in practice must be transparent. Patients have a right to know about their full suite of care choices, and the incentives that may influence their providers in terms of treatment recommendations.
The needs of the people we serve are what motivate me to see these tenets incorporated in all policies. When I feel frustrated, I remember the words of one Registry respondent: "Value sounds like a discount term.... when I'm fighting to save my life." This is a stark reminder of the context in which this discussion about value is taking place and the reason we fight every day to make the patient voice heard.
We are acutely aware of the rising cost of treating cancer and support efforts that contain costs while ensuring the provision of truly comprehensive cancer care. The reality is that you can't have value without quality care, and you can't have quality care without putting the patient's voice and needs first.
REAL LIFE. REAL NEWS. REAL VOICES.
Help us tell more of the stories that matter from voices that too often remain unheard.