If we would define the current millennia so far, it would be the millennia of change -- our first biracial president, the irreversible shift to digital communication, news and entertainment; the ever-so-slowly shifting paradigm of success based on money and power to that of values-based quality of life and, finally, millennial employees' demanding new approaches to workplace culture.
Change is uncomfortable. The first thing for each of us to do in adjusting to, and managing, change is to embrace it -- it's going to happen whether we like it or not -- and realize that it's not to be feared; it's an exciting, opportunity-filled aspect of our societal evolution.
Next, we will decide whether to lead our millennials -- thereby ensuring a lasting legacy for ourselves -- or to fight the changes and leave the next generation to figure it out for themselves. In the latter scenario, we will be seen as obstructers, and that's not the legacy I choose.
Perhaps the values-based changes are the most profound because they reflect seismic shifts of our core paradigms -- the lenses through which we see the world, and make judgments and decisions.
Whereas, in the 20th and early 21st centuries, we Americans typically valued winning at any cost, promising potential clients whatever would get us the jobs with little or no intention of following through; now we are seeing the beginnings of a more values-driven moralistic approach.
While the millennial generation will probably take these values-based changes much closer to their full potential, we Gen-Xers and boomers are still experiencing some of the turmoil related to the changes.
Money, power, fame and "friends" come and go; that's their nature. No matter how permanent we imagine they will be, in the back of our minds we know we could lose them at any time, even with the best education and advantages.
Values and discipline, though, while less glamorous, will see us strongly through any adversity or downturn in fortune. Basing our lives on values is a much more solid commitment than the road to money and power.
And a wonderful byproduct of living a values-based business life is that it usually increases our bottom line because we build lasting business relationships based on our reputation for trustworthiness; our productivity increases, so we get return business, and we are able to recruit and retain top-quality personnel.
To say that our young adults need to learn these lessons is "preaching to the choir"; a good number of them have pretty much figured it out. The older generation needs to see the importance of value-based lives, and maybe the 'children' will have to teach us as they make bewildering demands and we are forced to comply, or we will lose them.
Two examples of millennial couples leading values-based lives are Kathleen and Taft Thomas, and Leah and Eric Rama.
Kathleen and Taft Thomas
When the Thomases began planning their wedding in the early part of 2013, they had to decide whether to put on a 'show' wedding, or to keep it simple, based on their values relating to God, marriage, family and friends, and financial responsibility.
Every wedding and every bride are beautiful in their own way, and when the beauty shines from the inside out rather than outside in, it's particularly lovely. This couple pledged to love and care for each other all the days of their lives, standing in a grassy field in front of a rustic gray barn in rural Georgia, amid family and friends from near and far. It looked simple, but the way to that lovely day wasn't always easy.
The wedding took place a month after Kathleen's Uncle Grey was laid to rest and two weeks after her sister Maryellen graduated from Montevallo University in Alabama. All in all, April and May were momentous, emotional months for Kathleen and her family in Anniston, Alabama; throughout it all they combined the rock-solid values that run through every aspect of their lives.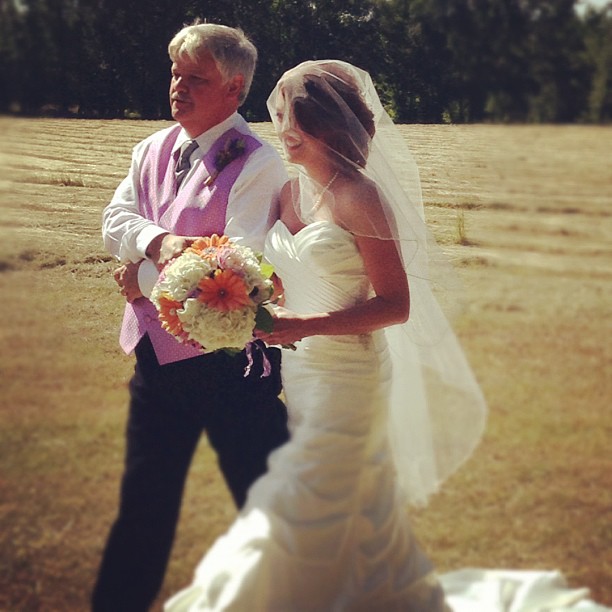 Says Kathleen, "As a couple Taft and I saw our wedding this way; this was a joining of families; we were there in front of God and witnesses to make a covenant, and what better place to do that than to be outdoors surrounded by God's creation instead of inside a man-made structure."
Cost was not as much of an issue, she says, as was the comfortable atmosphere. At the same time, though, financial responsibility did factor in. Because the family preferred to focus on the deep meaning of the occasion rather than a large outlay for the day's event, they chose arrangements that would allow them to send the couple off afterward with a more secure financial future than they might otherwise have enjoyed.
All pulling together, the family began to focus on helping the couple create a brand new family together. And they did it their way, honoring generations of traditions and values. Kathleen's mother Karen said they focused on "spiritual heritage, family ties, honoring memory, comfort of guests and appreciation of their attendance, and of course, the food."
In the atmosphere of a country picnic where everyone would feel comfortable, the family told guests to 'pick a seat, not a side.' It should be, said Kathleen, based on Southern hospitality. "We wanted to create an atmosphere that was inviting and comfortably casual while still elegant, I wanted the guests to feel at home, like you would at a country picnic.
"We wanted the ceremony to be grounded in scripture and to emphasize the seriousness of our vows; however we tried to keep it simple and not 'over done'," she said.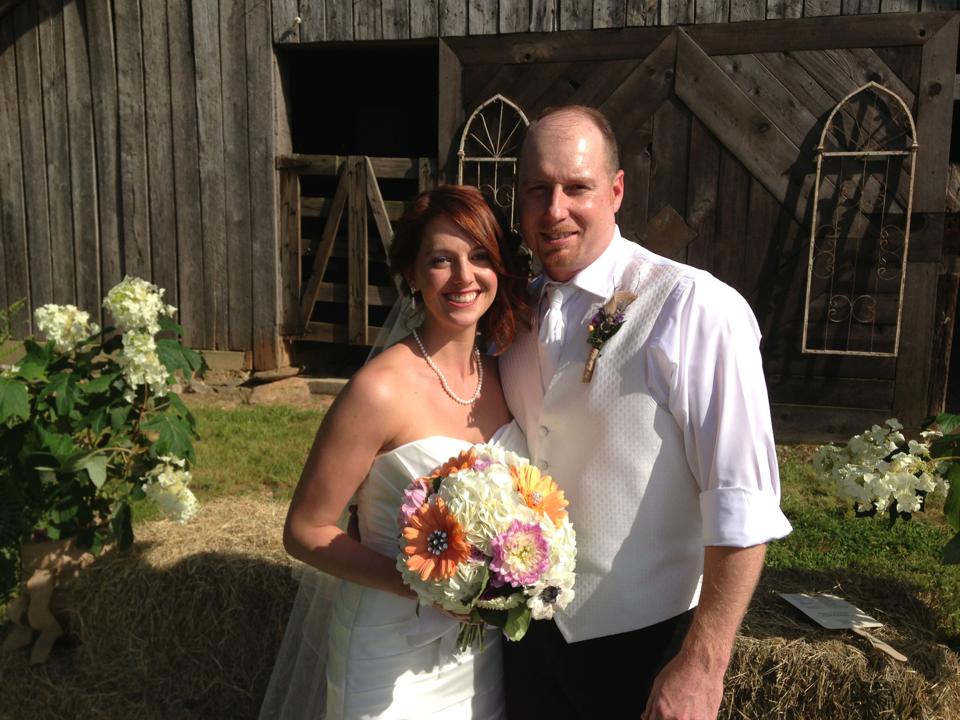 "The food was pure Southern," said Kathleen's mother Karen: "pickled okra, smoked hand-pulled BBQ pork, sweet mustard green beans, pasta salad, fried green tomatoes, fresh fruit kabobs, and homemade pies and ice cream." Between February and May, Karen also made and froze 200 loaves of bread to give to guests as favors.
"We didn't have lavish decorations, but we intended to make our guests as comfortable as humanly possible...and God did the rest by giving us an absolutely PERFECT weather day!" said the bride.
After the nuptials, the first song Kathleen's Dad Ted and she danced to was "Amazing Grace", remembering Ted's older brother Grey, and other family members who had passed on; she and Taft had their own favorites as well. Later, though Kathleen had prepared a playlist for recorded music, Taft and some friends took out their guitars and, while some guests sat on hay bales enjoying the country music, others danced, and chatted as the sun set and the moon rose.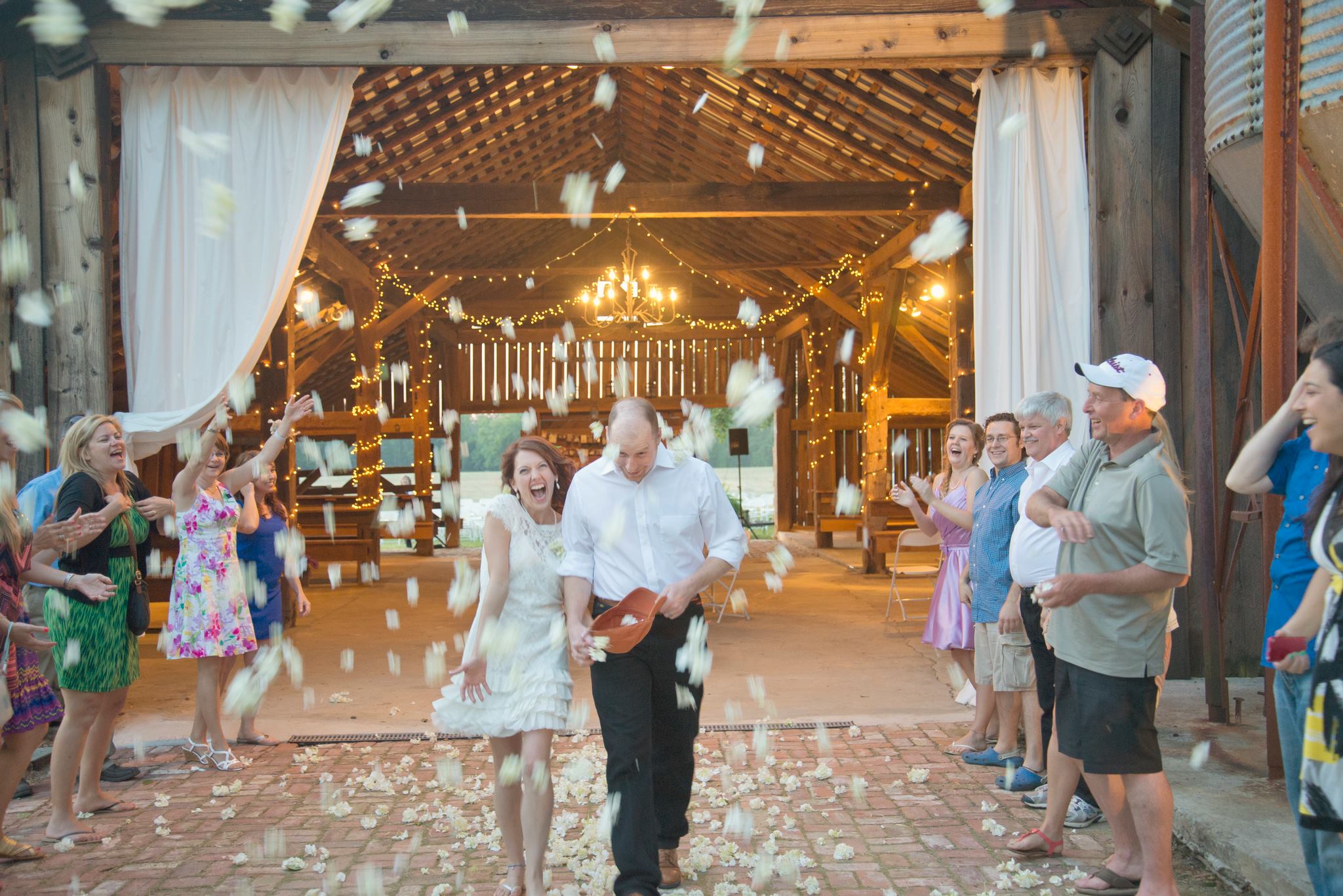 Mr. and Mrs. Taft's honeymoon consisted of Taft's taking time off from work as an information specialist, driving to Texas to pick up his elderly parents before the wedding and after the wedding the couple driving his parents back home, then stopping for a few restful, romantic days in Arkansas at Hot Springs National Park in the Ozarks before heading back home to Mansfield, Ohio.
Kathleen and Taft could have chosen to join the numerous other couples who opt for weddings that, on the average, cost $28,000 and immeasurable stress and tension; instead, they did it their way combining the love, laughter and continuity of the four generations who supported their new life.
Leah and Eric Rama
In their new home in suburban Atlanta, GA, these comparative newlyweds, who also share simple traditional values, are experts in the practice of deferred gratification.
Soon after the couple married, the house they were renting in Abilene TX was sold, so they moved rent-free to Leah's great-grandfather's ramshackle old ranch house with rattlesnakes living under the porch, and none of the usual amenities. Although used to a certain degree of comfort, this determined couple deferred the pleasure of renting a modern home for the building of their financial reserves and the purchase of their own house later on.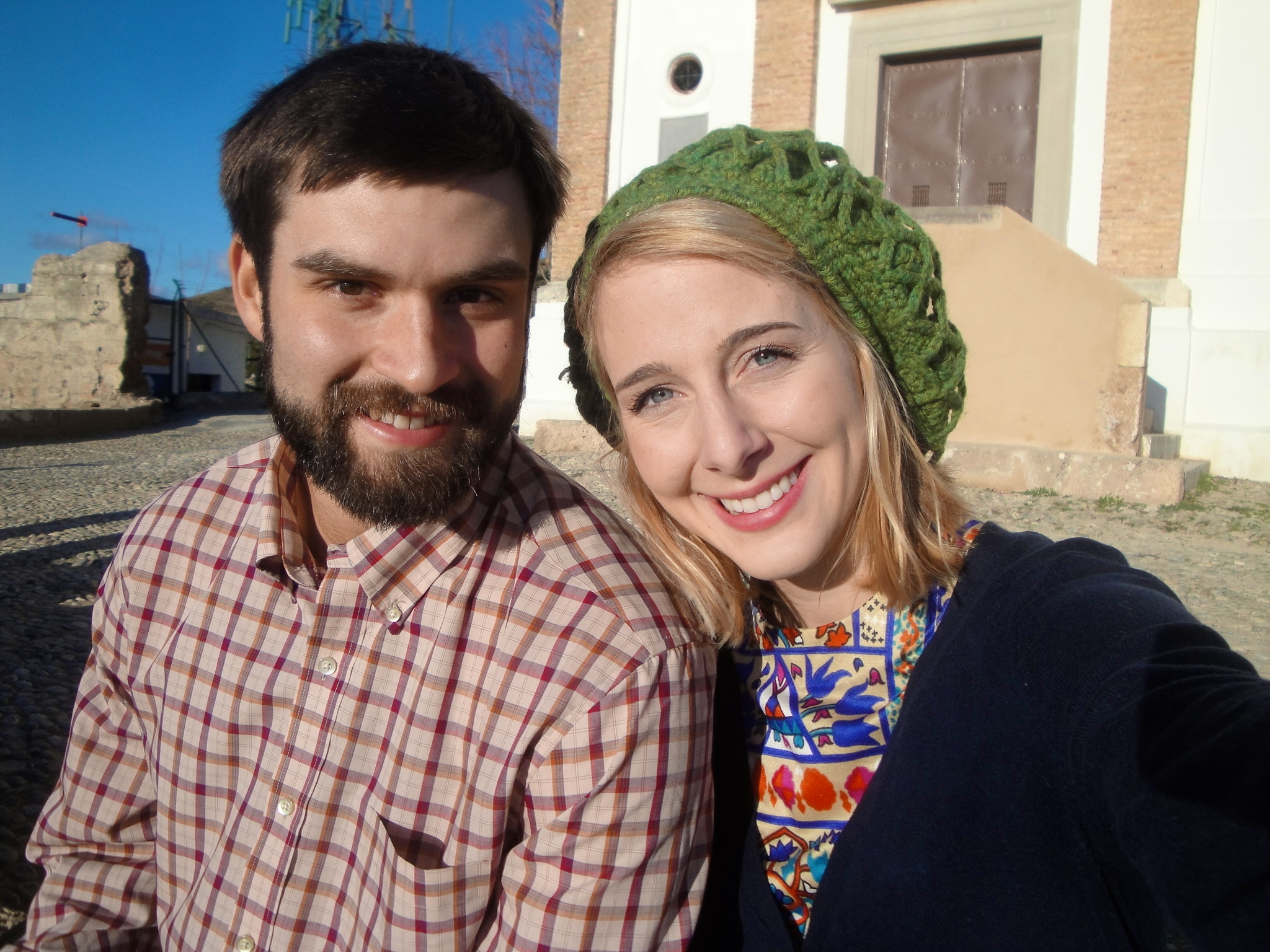 Although they now live comfortably in green, rain-soaked Georgia, though without a television, both have left their families, friends and the expansive lifestyle of wide-open spaces in Texas, to prepare for their future.
Both bilingual graduate students, having recently moved to the Atlanta area from Abilene, the couple are firmly focused on learning to create a sustainable environment in their fields -- Leah in fashion design at Savannah College of Art and Design, and Eric in agribusiness at the University of Georgia in nearby Athens, GA.
While Eric misses the riding and other ranching activities, Leah says she misses adopting injured wild animals, nursing them back to health and releasing them, as she did with a riotously colorful painted bunting bird -- and adventures like being trapped by wild hogs on a remote road, after she accidentally hit several of them with her car.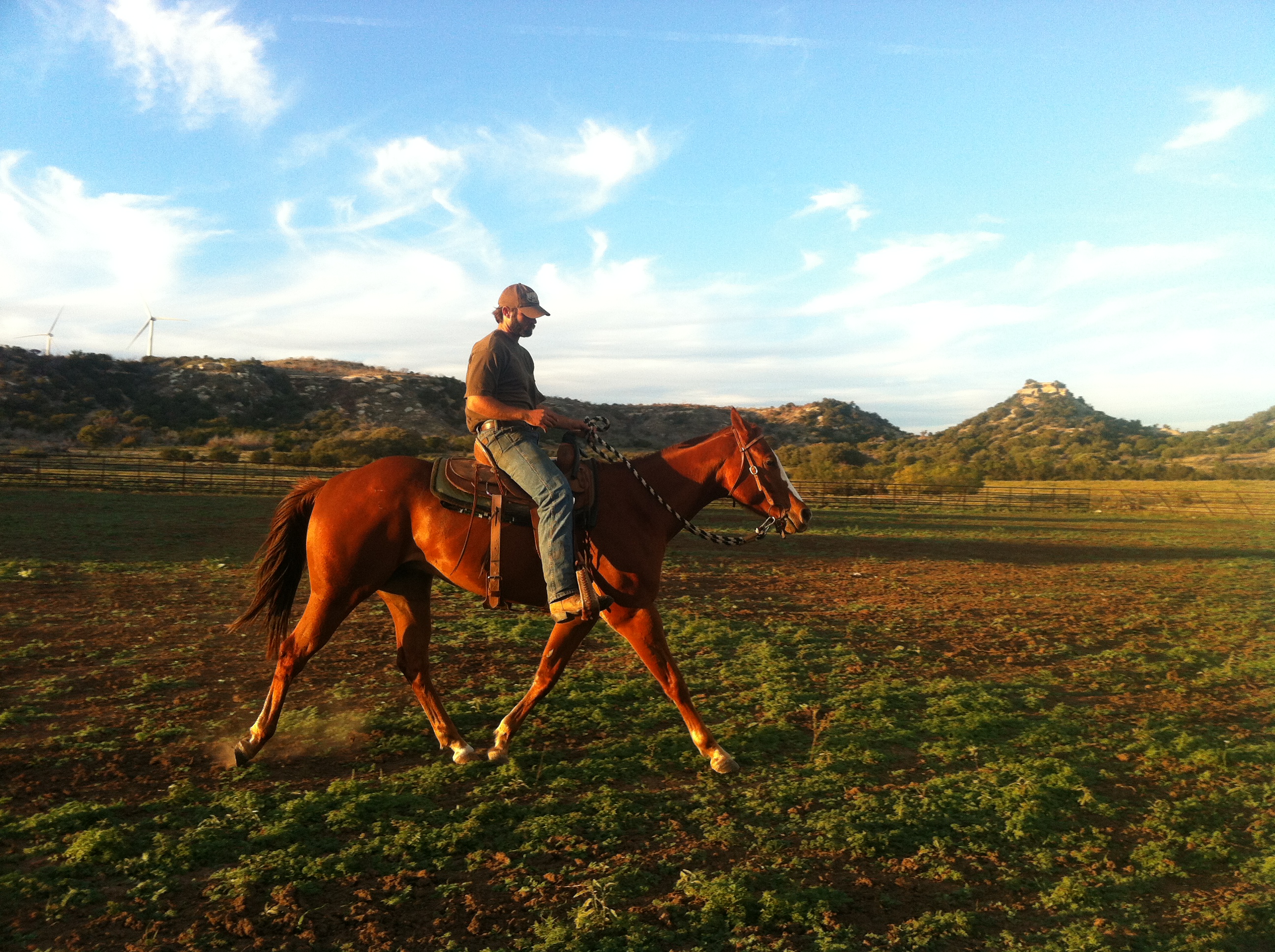 Their beloved brindle dog 'Jack' had enjoyed running alongside Eric, on horseback, as his owner tended to the multitude of responsibilities encountered in managing the 1,700-acre Z Bar Z ranch; and the dog loved to frolic among the cattle and horses. Says Leah, "Despite his hyena coat, one eye, and under-bite he was a true friend, but with both of us in school full-time and not having a big yard, we couldn't justify keeping him here for our own selfish reasons! After living an adventurous life in the country, I don't think Jack was cut out for being boxed up, so he hitched a ride back to Texas with Ronnie (Eric's dad). We sure do miss him, though!"
Leah, a world traveler who graduated valedictorian with a variety of highest honors from Abilene Christian University said, "My goals with fashion design involve the fusing of high-quality fashion with a humanitarian, fair-trade business approach in order to create an innovative fashion company that gives back in a sustainable way.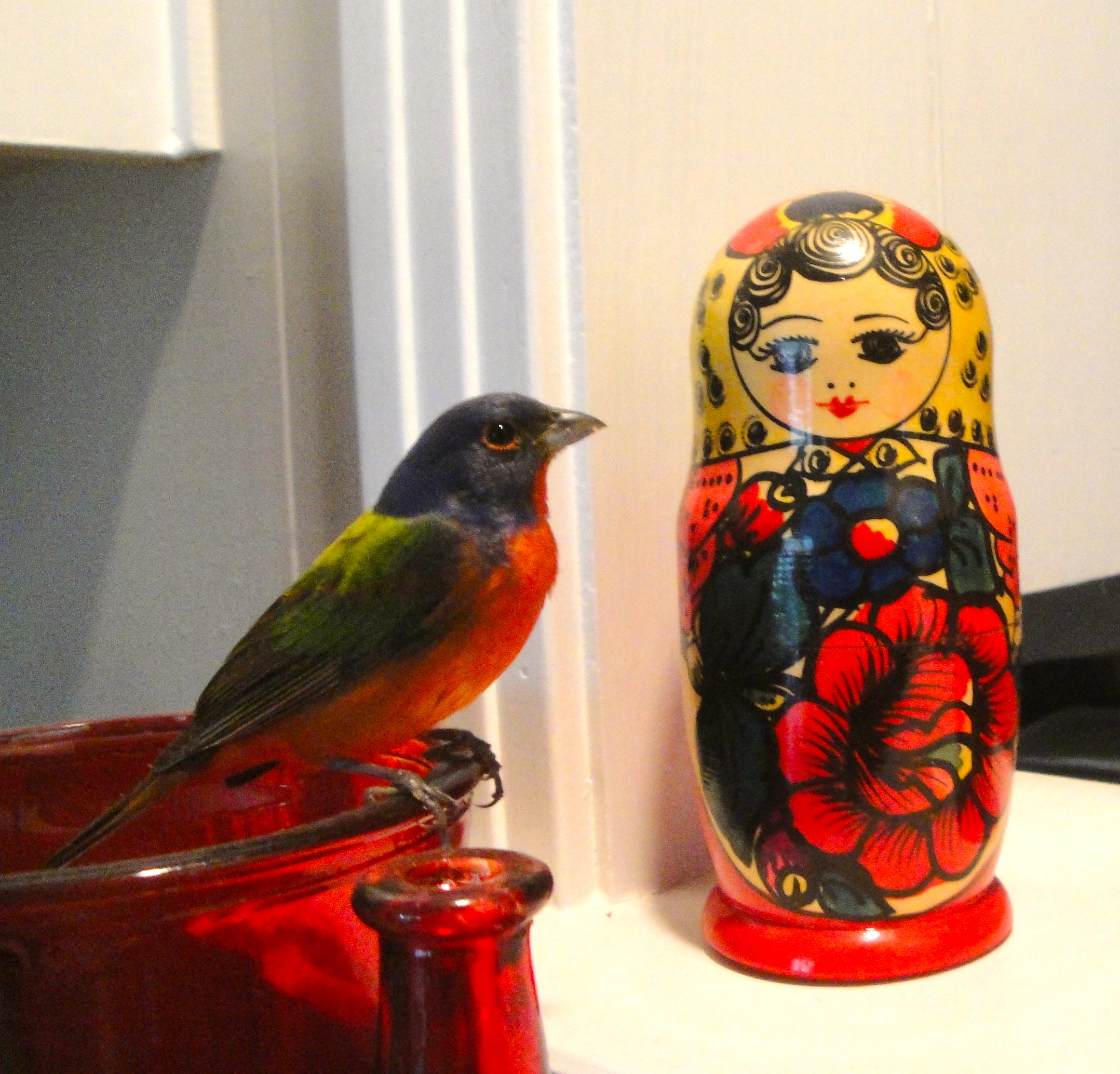 "I'm studying to equip myself for starting or joining a humanitarian high-end fashion business that provides opportunities for women in compromised economic situations domestically and abroad," she said.
Eric, an animal scientist with a wide variety of field experience in North and South American livestock, holds the 2012 Conservation Rancher of the Year award as general manager of the Z Bar Z ranch. As an undergraduate he was a Dean's List student at Abilene Christian College. At the University of Georgia, he is learning advanced techniques for beef cattle production and ranch management, which he would like to apply in Uruguay and Argentina.
So, yes, Leah and Eric are knuckling down to hard work and a level of doing-without, to focus on preparing for a strong future based on sustainability in their respective fields. Through their life decisions, they demonstrate their confidence in the value of deferred gratification and dedication to making positive changes for people, animals and the environment.
While both Kathleen and Leah are stunningly beautiful women with ruggedly handsome husbands, their strong Christian values keep them grounded. Only two examples of countless others, these young couples lead me to feel optimistic that we Gen-Xers and Boomers may be leaving the world to a more values-based society than the one we created. And that's a good thing.
Calling all HuffPost superfans!
Sign up for membership to become a founding member and help shape HuffPost's next chapter