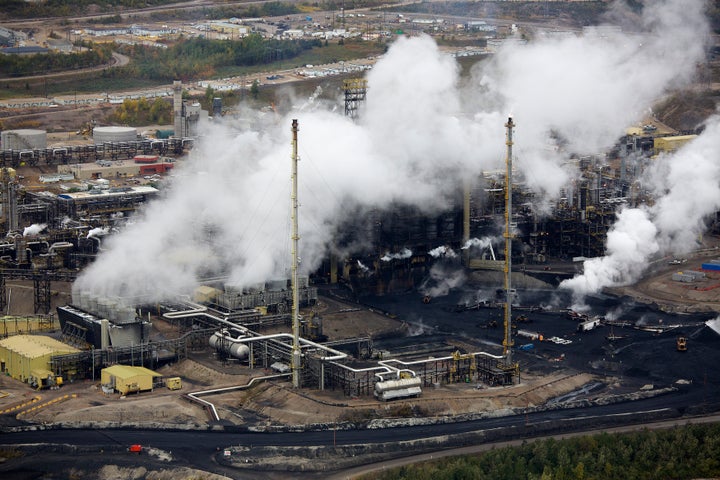 After a short trial lasting just a day and a half, climate activist and retiree Leonard Higgins was found guilty on Wednesday of a serious felony charge for his role in the "valve turner" protest last year that resulted in the brief shutdown of a tar sands pipeline in Montana.
The 65-year-old former state worker from Portland, Oregon, said he'd carried out the protest to raise awareness about the dangers of climate change. Higgins and his defense team, however, were barred from referring to climate change during the trial.
Last October, Higgins was one of five climate activists who coordinated efforts to stop tar sands oil from Alberta, Canada, from flowing over the Canadian-U.S. border. He cut two chains to enter a fenced enclosure in Coal Banks Landing in Montana to turn off the emergency shutoff valve on a Spectra Energy pipeline. The four other activists successfully shut off four pipelines in Minnesota, North Dakota and Washington state, thus temporarily halting the flow of Alberta tar sands oil into the U.S.
During his trial, Higgins, an activist with Climate Direct Action, told a Montana district court that his goal had not been to cause major damage to the pipeline but to raise awareness about the threat of climate change.
Higgins' defense attorney noted in court that Spectra had been notified about 15 minutes in advance that the valve shutdown was imminent. After turning off the valve, Higgins stayed onsite, awaiting arrest.
On Wednesday, a jury found Higgins guilty of misdemeanor trespassing and felony criminal mischief after just an hour of deliberation, reported the Corvallis Gazette-Times. The jury determined that Higgins had caused more than $1,500 in damage to Spectra Energy (recently acquired by Enbridge Inc.).
Higgins' sentencing is scheduled for Jan. 2. He faces a potential maximum penalty of 10 years behind bars and fines of up to $50,000.
Activists say the jury was not given the full picture of Higgins' motivations since mentions of climate change were off-limits during his trial.
In a statement sent to HuffPost, Steve Kent, a spokesman for Climate Direct Action, explained that Higgins had hoped to present a "necessity defense," which would have allowed him to argue before the jury that "his action was necessary in order to prevent climate harms much more severe than the consequences of trespassing and turning the pipeline emergency valve."
However, Judge Daniel Boucher denied this motion without a hearing, saying that "the energy policy of the United States is not on trial." That meant Higgins could not discuss or provide evidence of climate change in court.
"I think it's a sensible ruling that will allow the jurors to take into consideration all of the information that they really need to rule on this case properly," Marla Marcum, director of the Climate Disobedience Center, told Inside Climate News in reaction to the Minnesota judge's decision.
After his conviction on Wednesday, Higgins, who is free on bail pending his sentencing, said he was "disappointed and surprised" by the verdict and that he intends to appeal.
"I'm happy for the opportunity to share why I had to shut down this pipeline, and I really appreciate the time and dedication of the jury and the judge," Higgins said outside the courthouse. "I was disappointed and surprised by the verdict, but even more disappointed that I was not allowed a 'necessity defense,' and that I wasn't allowed to talk about climate change as it related to my state of mind. When I tried to talk about why I did what I did, I was silenced."
According to the Gazette-Times, about 40 climate activists, including three of Higgins' fellow valve turners, were at the courthouse on Wednesday to offer their support.
Commenting on Higgins' verdict, valve turner Michael Foster, who is awaiting sentencing after being convicted on two felonies in a North Dakota court for his role in the protest, said he still feels optimistic.
"We win even when we lose because we get stronger," Foster told the Gazette-Times. "What did Gandhi say? First they ignore you, then they laugh at you, then they fight you. And then you win."
Related
Before You Go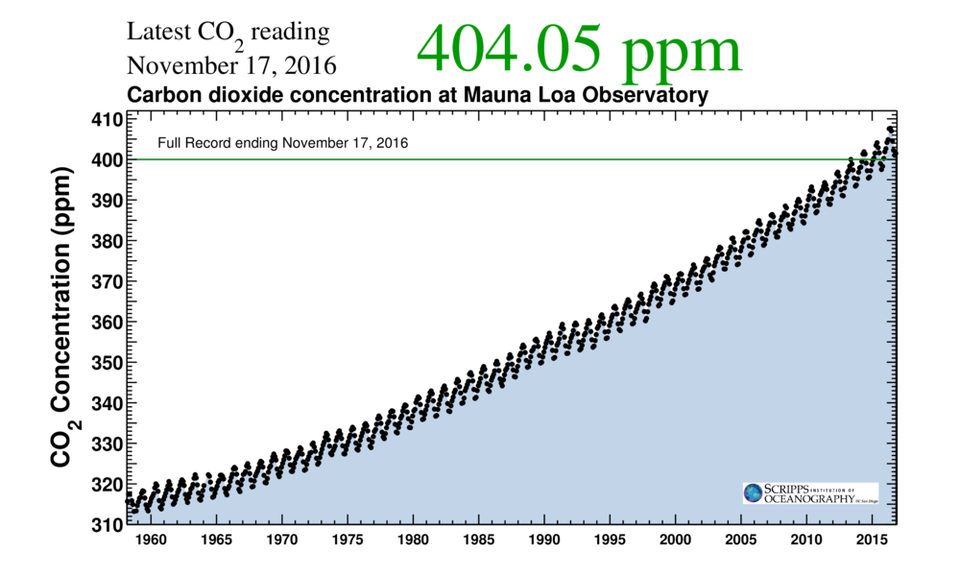 Climate Visuals For The Climate Change Denier In Your Life
Popular in the Community