They're bloody perfect for each other.
Two self-proclaimed vampires in Austin, Texas, say they've found true love thanks to a passionate relationship built on sucking each other's blood.
Countess Lea and Count Tim Van Doorn (who we suspect aren't really royal) met two years ago at a vampire festival and felt what Tim described to Barcroft TV as an instant "connection of darkness."
That quickly turned into a romance that alternately really bites and really sucks ― in a good way, according to Lea, a 20-year-old fetish model.
"We are kind of like sharks once we get going. I feel this rush of life, their essence, and their energy is coming into me," she told Barcroft TV. "It is a sexual experience and we often draw blood in the bedroom. Vampires are highly sexualized creatures and having sex literally gets the blood pumping."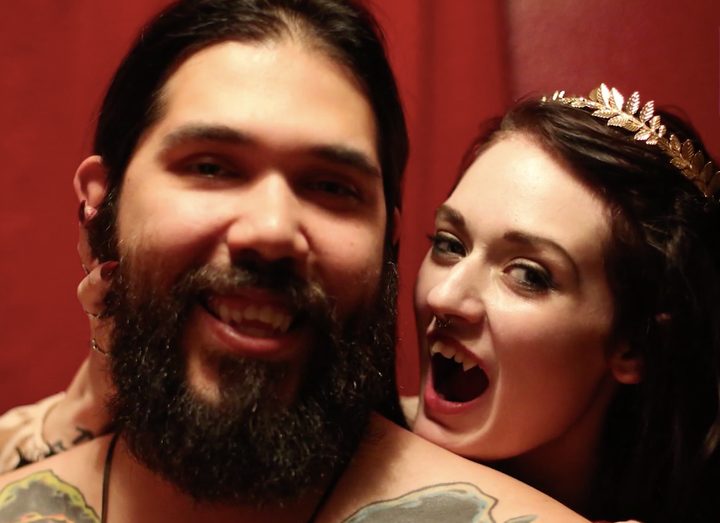 Although the couple each has matching acrylic fangs strong enough to draw blood, they prefer to use razor blades or syringes.
Tim, a 31-year-old tarot card reader, says the experience is as satisfying as sex.
"When I feed via blood it is it just as good as sex because as I feel this rush of life, their essence, their energy is coming into myself and I am taking it in and I feel empowered," he told Barcroft TV. "I feel the person I'm feeding from on a whole different level and in a totally different way than I could with words."
Lea added, "I actually prefer drinking blood to having sex. You are taking the essence of a person and that to me is ecstasy. There is no better feeling."
These partners-in-plasma plan to get married in November 2018, and are raising Tim's 3-year-old son from a previous marriage.
They say they will both be happy if he follows in their path, but don't want to force it on him.
"We feel that it is something that the vampire has to discover for themselves," Tim told Barcroft TV.
A 2015 study by D.J. Williams, director of social work at Idaho State University, suggests the global vampire population numbers in the thousands.
Though the "Twilight" movies and the "True Blood" series have helped make vampires trendy, Williams told Reuters that the majority of self-proclaimed vampires "believe they were born that way; they don't choose this."
Support HuffPost
The Stakes Have Never Been Higher
Related
Before You Go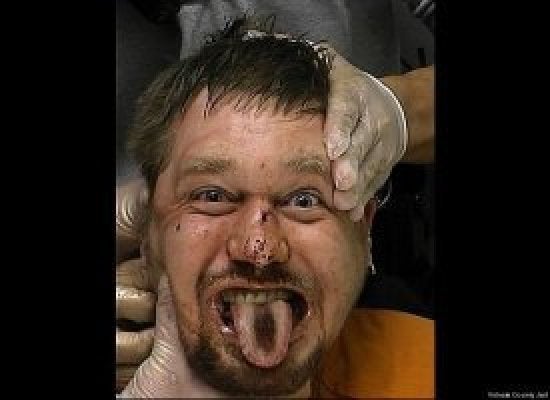 Vampires
Popular in the Community