Nikolai Ovcharov, who's been called the "Bulgarian Indiana Jones," said the spooky grave was found during excavations at the ruins of the ancient Thracian city of Perperikon, in southern Bulgaria.
"We have no doubts that once again we're seeing an anti-vampire ritual being carried out," Ovcharov told The Telegraph, referring to the impaled skeleton. Stakes were driven through the corpses of "bad" people to prevent them from rising from their graves and haunting the living, according to Ovcharov.
"Often they were applied to people who had died in unusual circumstances — such as suicide," he said.
This "vampire" grave is one of two unusual burials recently discovered by Ovcharov at Perperikon, according to the Bulgarian newspaper 24 Hours. The other reportedly contained a mother and child whose bodies had been positioned in such as a way that they resembled an image of the Virgin Mary and child. Ovcharov said this sort of ritual burial was used as a way to ward off the plague.
Both graves are estimated to date back to the first half of the 13th century.
Bozhidar Dimitrov, head of Bulgaria's National History Museum, told the Sofia News Agency at the time that "these people were believed to be evil while they were alive, and it was believed that they would become vampires once they are dead, continuing to torment people."
According to a 2012 BBC report, at least 100 "vampire" graves have been found in Bulgaria to date, and similar burial sites have been found in other Balkan nations. Vampire legends, the news outlet said, "form an important part of the region's folklore."
Related
Before You Go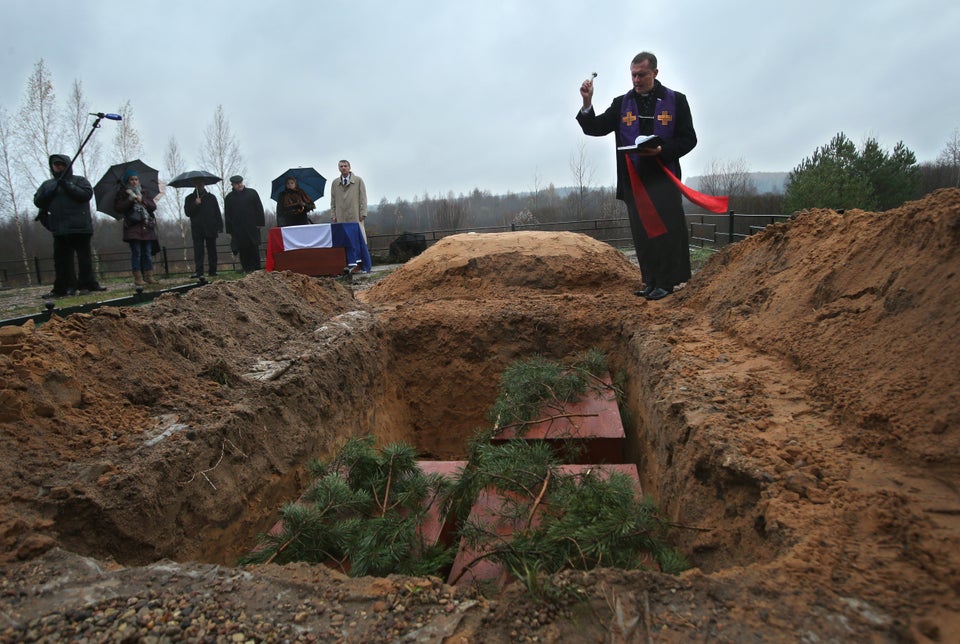 Unearthed
Popular in the Community