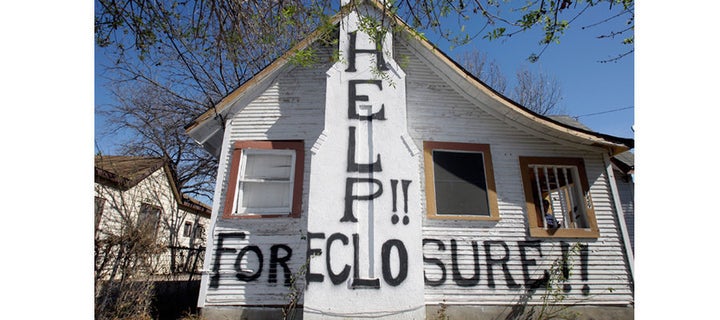 WASHINGTON (By Kevin Drawbaugh and Dave Clarke) - Three competing, politically recognizable tales of the financial crisis will emerge this week when a U.S. congressional panel finally concludes its 20-month investigation.
The Financial Crisis Inquiry Commission has failed to produce a consensus explanation of the 2007-2009 banking debacle, as it was asked to do in May 2009.
Instead, the 10-member panel has fractured along the same ideological fault lines that divide much of political Washington. Three reports will be issued by commission members on Thursday, each conforming with a familiar political slant.
The panel's six Democrats, including Chairman Phil Angelides, will offer a report focused on the greed and power of Wall Street, a lack of effective regulation and the "shadow banking" system, said people familiar with the document.
Derivatives markets will come in for sharp criticism from the Democrats, along with a 1999 law that allowed bank holding companies to move into other financial businesses, and the immense influence of Wall Street on government.
One person, who asked not to be identified, compared the Angelides report to the "vampire squid" view of the crisis, referring to a memorable 2009 description by journalist Matt Taibbi of Goldman Sachs Group Inc as "a great vampire squid wrapped around the face of humanity, relentlessly jamming its blood funnel into anything that smells like money."
Republican commission member Peter Wallison will offer his own dissenting report that largely blames the crisis on the housing policy of "big government." This well-worn GOP view is shared by conservative foes of Fannie Mae and Freddie Mac, the troubled giants of mortgage finance.
Three other Republican commission members will offer a separate account of the crisis. People familiar with it said it will downplay the banks' culpability and clout and stress a confluence of global trends in tracing the origins of the devastating crisis that peaked in late 2008.
"It is what it is," Douglas Holtz-Eakin, a Republican commission member said of the lack of a single narrative coming out of the commission's work.
"We know where Peter Wallison is, and in my view the majority went too far to the left for me to sign on. So we ended up in the middle," Holtz-Eakin told Reuters regarding the report he will issue with former GOP Representative Bill Thomas and former Bush White House economic adviser Keith Hennessey. That dissent, like Wallison's, will be attached to the main report being released by Angelides and the Democrats.
A year ago, the commission hauled some of banking's heaviest hitters into public hearings for questioning. Goldman Sachs Group Inc Chief Executive Lloyd Blankfein, JPMorgan Chase & Co CEO Jamie Dimon and former Citigroup executives testified to the panel.
Angelides noted pointedly as the commission got going in mid-2009 that it would have the power to refer cases for criminal prosecution, but that now seems unlikely to occur.
One Wall Street investor, focused on the still-unfolding Basel III global bank capital accord, said the congressionally appointed commission's potential findings were "already in the past.
"What else is it going to tell us? That we were light on capital and light on reserves? We know that, and that's already going up on Basel III," the investor said.
(Additional reporting by Maria Aspan in New York, editing by Gerald E. McCormick)
Calling all HuffPost superfans!
Sign up for membership to become a founding member and help shape HuffPost's next chapter