Though popular legend says that vampires must eschew direct light to survive, one 'vampire' has thrived in the spotlight recently. And really, it takes a lot to stand out at a tattoo convention where a man was suspended from hooks in his skin, but leave it up to Maria Jose Cristerna, the famous Mexican "Vampire Woman," to do just that.
"My body transformation has been a part of taking my taste to the extreme," Cristerna told AFP. "Life is short and sometimes we waste it on many things, so I've chosen beauty. And for me it's beautiful to be this way, so that's why I do it."
Check out the pictures below from the Venezuela Tattoo Expo and an interview The Telegraph conducted with the Mexican "Vampire Woman."
Related
Before You Go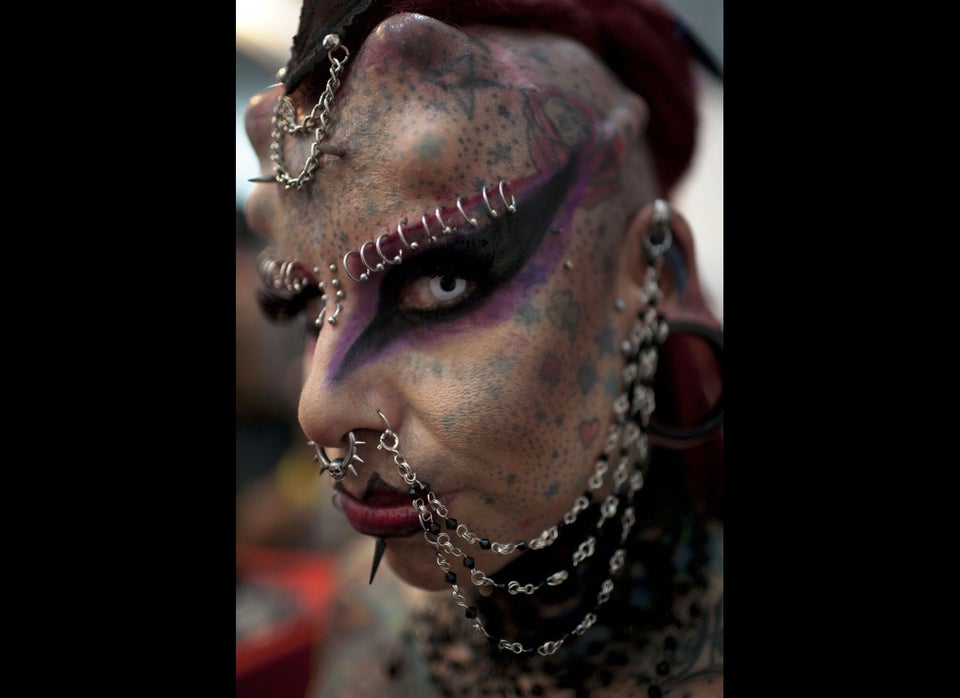 Caracas Tattoo Expo
Popular in the Community