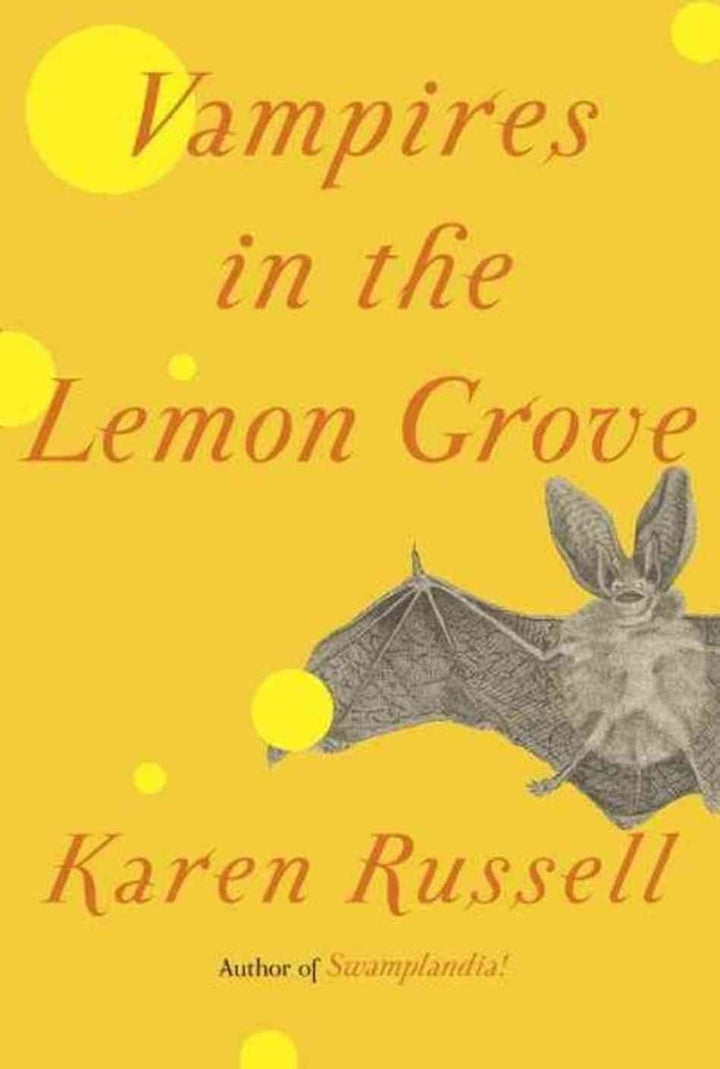 What is it about?
It is a series of short stories ranging greatly in topic. The title story is about two vampires in a lemon grove trying to satiate their thirst for blood. There is a story about women in a silk factory slowly transforming into silk worms. The one thing all these stories have in common: they are the perfect blend of magic and reality.
Why are we talking about it?
We loved Karen Russell's Swamplandia! but we thought she had problems wrapping up the novel. Her background is short story writing; she's great at it. We're excited to read her back in her natural element.
Who wrote it?
Karen Russell is the author of Swamplandia!, which was a finalist for the Pulitzer Prize for Literature last year. She is also the author of the short story collection St. Lucy's Home for Girls Raised by Wolves.
Who will read it?
Fans of magical realism, fans of Swamplandia!
What do the reviewers say?
New York Times: "The dangers that dwell in a good story collection are the occasional listless pup, the willing but weak sister. Readers may not notice overmuch. But Karen Russell has spoiled us. Her work has a velocity and trajectory that is little less than dazzling and a tough, enveloping, exhilarating voice that cannot be equaled. Sometimes not even by Karen Russell herself."
Publishers Weekly: "..Russell's great gift—along with her antic imagination—who else would give us a barn full of ex-presidents reincarnated as horses?—is her ability to create whole landscapes and lifetimes of strangeness within the confines of a short story."
Karen Russell was featured in the New Yorker's "20 Under 40" series, which chronicles the 20 best writers who are under 40. Others who made the cut that year include Gary Shteyngart Jonathan Safran Foer and Téa Obreht.
Opening line:
"In October, the men and women of Sorrento harvest the primofiore, or 'first flowering fruit,' the most succulent lemons; in March, the yellow bianchetti ripen, followed in June by the green verdelli. In every season you can find me sitting on a bench, watching them fall."
Typical passage:
"A fine gray ash is blowing from his curly hair, which looks like it is or once might have been yellow. The wind shifts and my nose wrinkles--there's a smell, a putrescence, a mix of silage and marrow and and a hideous sweetness, like the time a family of rats suffocated in our sod walls."
Related
Popular in the Community