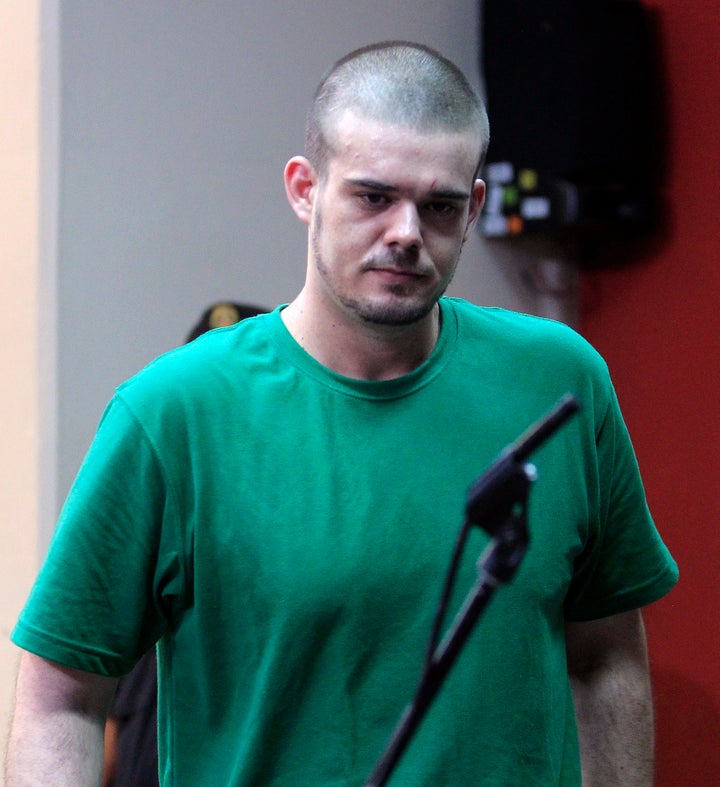 Joran van der Sloot's new videotaped confession that he killed vacationing American teenager Natalee Holloway is an obvious publicity stunt unworthy of belief, Holloway's father said.
Dave Holloway told The Huffington Post that van der Sloot's statement is useless to prosecutors in Aruba, where his daughter disappeared in 2005, and seems staged to boost tabloid sales.
"They think they've got something when they really don't," Holloway said. "A lot of people don't realize that in Aruba, a verbal or recorded confession is not valid, unless it's a statement signed in writing."
Holloway said he believes van der Sloot is motivated by attention and money.
"Tabloids will pay for [his story] because it sells magazines, but that's never printed," he said.
Van der Sloot, now imprisoned in Peru for murdering a woman there in 2010, was recorded by a "hidden camera" inside his cell Feb. 1, according to RadarOnline, which said the camera operator was "an operative working on behalf of Radar" and the National Enquirer.
Van der Sloot admits he lied to investigators about Holloway's death, RadarOnline and the Enquirer reported this week.
"When I was younger, I never told everything," van der Sloot says in the video, which Radar­Online said was captured inside Peru's Challapalca Prison during a visit from his wife, Leidy. "The police just never knew what they had to ask me."
Asked by the person recording the video if he was referring to the Holloway case, van der Sloot replies, "Yes, this is also where I am guilty and I accept everything that I have done."
"I never told the truth," he adds, according to Radar­Online and the Enquirer.
The video isn't the first time van der Sloot has offered up a confession in Holloway's case. His stories have varied significantly.
John Q. Kelly, the attorney who represents Natalee Holloway's mother, Beth Twitty, said he believes van der Sloot knew he was being videotaped.
"It's no secret video," Kelly told HuffPost. "He's looking directly into the camera when he speaks and I would venture a guess that its either a cellmate or a guard who is filming for Joran and selling it and splitting the proceeds with Joran. This is how he operates. There's no way he's confessing out of the blue to some random person with his wife sitting there. This was for a quick buck. It was all planned and absolutely meaningless."
Neither Radar­Online nor the Enquirer responded to requests for comment.
Van der Sloot has long been suspected in the May 30, 2005, disappearance of Holloway, 18, who was celebrating her graduation from high school in Mountain Brook, Alabama, with a class trip to Aruba. Her case sparked international media attention and inspired a made-for-TV movie.
Holloway's classmates said they last saw her leaving a nightclub with van der Sloot and his two friends. Van der Sloot, then was a 17-year-old Dutch honors student living in Aruba, was arrested with his friends, but all three were released without charges.
During a June 9, 2005, interview with Aruba police, van der Sloot said he and his two friends went for a car ride with Holloway after leaving the nightclub. They dropped her off at her hotel, a Holiday Inn, and watched her stumble toward the lobby, he said.
Roughly five days later, van der Sloot told police that he and Holloway had gone to a beach near the Holiday Inn and made out. He said Holloway insisted on being left on the beach, so he got a ride home with a friend.
Despite efforts by Holloway's family to keep the investigation going, the case eventually went cold. Then, in February 2006, a Dutch television station aired a hidden-camera confession that van der Sloot had made to Aruban businessman Patrick van der Eem. In it, van der Sloot claimed that Holloway had died of a drug overdose on the beach, and that he and a friend had dumped her body at sea.
Prosecutors decided the confession was a mixture of "lies and fantasy" that couldn't be used in court.
Two years later, van der Sloot and reporter Zvezdana Vukojevic published a book, The Case of Natalee Holloway, in which van der Sloot apologizes for his initial lies, but maintains his innocence.
In November 2008, van der Sloot said in an hour-long interview to Fox News host Greta Van Susteren that he had sold Holloway for $10,000 to a man he met in a casino. After the interview, van der Sloot called Fox and said he had been lying.
Van Susteren discussed the interview during her show on Nov. 25, 2008, and played a recorded conversation between van der Sloot and his father about van der Sloot's involvement in human trafficking.
Van der Sloot's attorney, Joe Tacopina, questioned Van Susteren on the program about paying van der Sloot for the recording. Van Susteren said she didn't "buy" the recording, but acknowledged Fox did "license" it.
"That's what the media does. You license photos, you license recordings, you license tape," she said. She didn't say how much van der Sloot had been paid for licensing the tape.
Yet another statement van der Sloot made to the media was made public in 2010. This one was filmed in August 2009, but German news agency RTL said it hadn't aired the interview because of doubts about its veracity. Nevertheless, the Dutch newspaper Telegraaf said it had viewed a recording of the interview.
According to the paper, van der Sloot named an accomplice and said the pair had taken Holloway to a friend's house, where they drank and used drugs. He said Holloway then climbed onto a balcony railing and began dancing.
"They both had just taken some coke," van der Sloot said, according to the Dutch newspaper. "I think she was pretty drunk, so she was just kind of dancing a striptease."
Van der Sloot said he grabbed Holloway by the hips, Telegraaf reported, and she "fell" from the balcony to her death. He said he hid the body in a swamp because he was afraid of being prosecuted, the report said.
According to ABC News, Aruba's justice department dismissed the story as "entirely unbelievable."
A senior corporate adviser for RTL denied paying van der Sloot for his participation in the video, but did say money was exchanged between RTL and the producer.
In June 2010, federal authorities in Alabama charged van der Sloot with extortion and wire fraud in connection with Holloway's disappearance. Officials said van der Sloot offered to provide information in exchange for $250,000.
"I want to do something good," van der Sloot allegedly wrote in a March 30, 2010, email to Kelly, the lawyer for Holloway's mother. "This is a hurtful situation for all of us and it will stay this way until [it's] over. I will bring you to Natalee, but the information that comes from me has to remain secret. In return, I want to receive $250.000. If you're interested, I'll give you more details."
An intermediary acting under FBI direction met with van der Sloot at a hotel in Aruba and gave him a partial payment of $10,000. An additional $15,000 was wired to van der Sloot via a financial institution in the Netherlands, U.S. authorities said.
After receiving the initial payment, van der Sloot was secretly recorded by the FBI pointing out what he said was the location of Holloway's body. Nothing was found.
Van der Sloot kept the $25,000, but admitted in an email later that the information he had provided was "worthless," according to federal authorities.
Van der Sloot used the money to fund a trip to play in a poker tournament in Peru, where business student Stephany Flores was found dead in his hotel room. Police said Flores, 21, was killed on May 30, 2010, the five-year anniversary of Holloway's disappearance. Van der Sloot is serving a 28-year sentence for the murder.
In September that year, Holloway's mother traveled to Peru to confront van der Sloot.
"I really felt like for me to move on, what I wanted to [do was] recover her remains because I was so heavy into this communication with [Joran] about, you know, that he knows where her remains are," Twitty said in an interview with CBS' "The Insider."
Twitty got inside the prison and spoke briefly with van der Sloot before prison officials realized what was going on and removed her.
That same month, van der Sloot told a Dutch television network he felt bad for his lies and the shame he brought to his family.
"For everything that happened since 2005, all the things said in the media and everything, I feel guilty for," van der Sloot, said in the interview, which also aired on the "Today" show.
He avoided direct questions, but did talk about various stories he had made up.
"You start to think, 'OK, well, fuck you. If you want something, than I'll tell you whatever you want to hear,'" he said. He claimed everything eventually will come out. "I'm going to tell the whole truth, absolutely."
Harold Copus, a retired FBI agent once hired by the "Dr. Phil" show to investigate the Holloway case, said that's unlikely.
"If his mouth moves, he's not telling the truth," Copus told HuffPost. "When he does something like this, he has an agenda. He's trying to maneuver to get a slice of bacon or some extra money to buy himself a banana."
And while it appears fun and games for van der Sloot, it's a harsh reality for Dave Holloway that he may never find out what happened to his daughter.
"There's no physical evidence," Holloway said. "We've done a lot of searching and things like that, but the ocean has a tendency to take care of things. I would say most likely we won't find her, but I never say never."
As for van der Sloot, Holloway said, "he can stay where he's at."
Related
Before You Go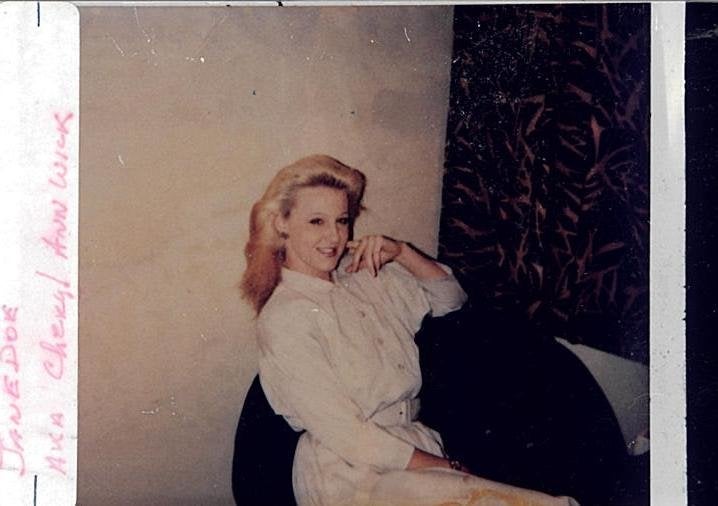 Cold Cases
Popular in the Community