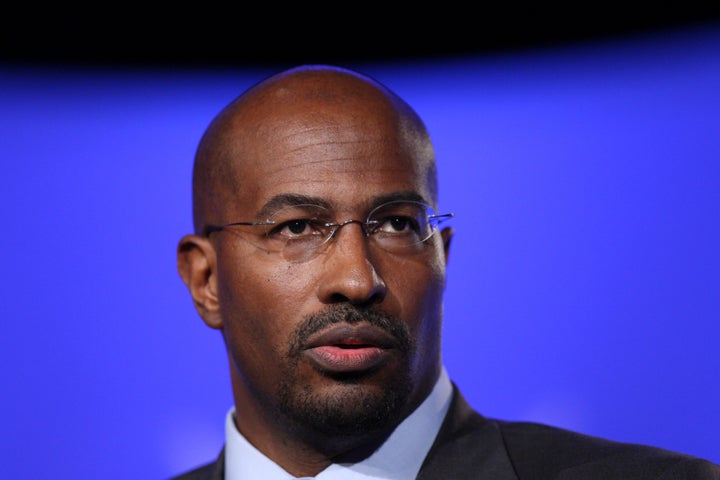 Former White House adviser Van Jones says that progressives are going to launch an "October offensive" to rival the Tea Party, in the spirit of the Arab Spring protests across the Middle East.
"Everybody should hold onto their seats. October is going to be the turning point when it comes to the progressive fight back. You can see it coming," Jones said this week on MSNBC's "The Last Word" with Lawrence O'Donnell.
"When Warren Buffett comes out and says, look, we've got to do something to raise taxes and to do better by America, and you've got these young kids who are going out there on Wall Street," Jones said, referring to the members of Occupy Wall Street, who have been camped out in Zuccotti Park in Manhattan's financial district for the past several weeks, "There's a generation of Americans who are looking around and saying 'What is the American Dream going to look like for me?' They're going to be standing up."
"You are going to see an American Fall, an American Autumn, just like we saw the Arab Spring," Jones continued. "You can see it right now with these young people on Wall Street. Hold onto your hats, we're going to have an October offensive to take back the American dream and to rescue America's middle class."
Jones, who served as President Barack Obama's green jobs czar until resigning in September 2009, launched the progressive group Rebuild the Dream in June to focus on job creation and countering the influence of the Tea Party in American politics.
"We are going to build a progressive balance of power to the Tea Party," Jones told O'Donnell Thursday night.
"Wall Street has long been the home of the biggest threat to American Democracy. Now it has become home to what may be our best hope for rescuing it," Jones writes.
"A new generation has gone to the scene of the crimes committed against our future. The time has come for all people of good will to give our full-throated backing to the young people of the Occupy Wall Street movement."
Popular in the Community