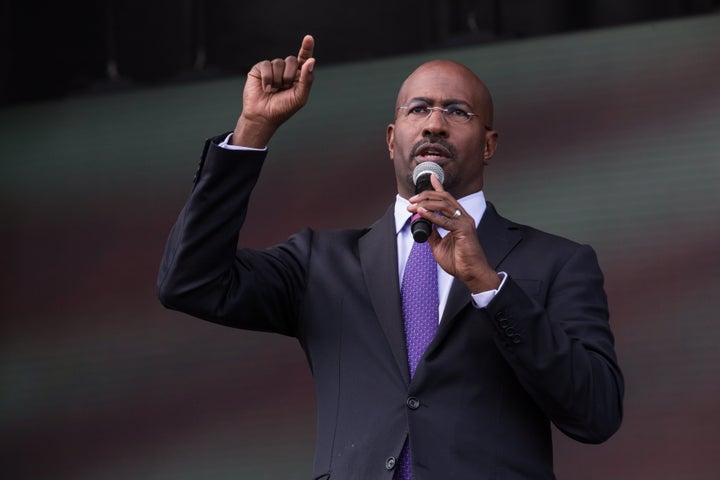 Tuesday's election is weighing heavily on most Americans' minds. But Van Jones is already thinking about the day after ― when, regardless of the outcome, Americans will have to pick up the pieces and move forward together peacefully.
At least, that's the premise of the CNN contributor and progressive activist's new Facebook video series, "The Messy Truth."
For the first episode, released on Friday, Jones traveled to Gettysburg, Pennsylvania, the site the Civil War's bloodiest battle. Jones said he was trying to prevent what he calls the "#NextCivilWar" by engaging with a family supporting Donald Trump in their living room.
"I feel like we've gotten this thing in America now, where we talk about each other, we never talk to each other," Jones says, explaining the reason for having the conversation in the first place.
"We're here in Gettysburg, where there was a civil war because Americans couldn't work it out," Jones went on. "And I'm worried that we're gonna have another civil war ― or is this a civil war?"
One family member agreed that the country stood on the brink of an armed conflict, claiming he knew people willing to take up arms if Hillary Clinton was elected, even if he wasn't willing to do so himself.
"A lot of it's gonna rely on the way this election ends up," the man said. "Hillary gets in, there could very well be a civil war."
From there, the conversation turned more substantive ― if tense at times ― covering issues like regulation, trade deals and immigration.
Kimberly Fean Corradetti, the host who welcomed Jones into the house, lamented that Americans without a college degree could no longer get decent-paying manufacturing jobs.
"These jobs have left us within the last 25 to 30 years ― they're gone ― because so much federal regulation has strangled business ― strangled 'em," she said.
Then Jones confronted his hosts with the elephant in the room ― race ― and specifically Trump's race-baiting rhetoric, including his comments calling Mexicans "rapists."
"So he's a horrible speaker," Corradetti said, adding that Latino immigrants offended by Trump's comments calling Mexicans "rapists" should "toughen up."
"No, you don't have the right to tell someone else how to deal with the pain that they're going through," Jones responded. "If you say, 'You should have a thicker skin,' if you say, 'You have got to get over yourself, I'm gonna hear that as, 'This person does not respect me, does not understand me, does not know what I've gone through.'"
HUFFPOST READERS: What's happening in your state or district? The Huffington Post wants to know about all the campaign ads, mailers, robocalls, candidate appearances and other interesting campaign news happening by you. Email any tips, videos, audio files or photos to scoops@huffingtonpost.com.
Before You Go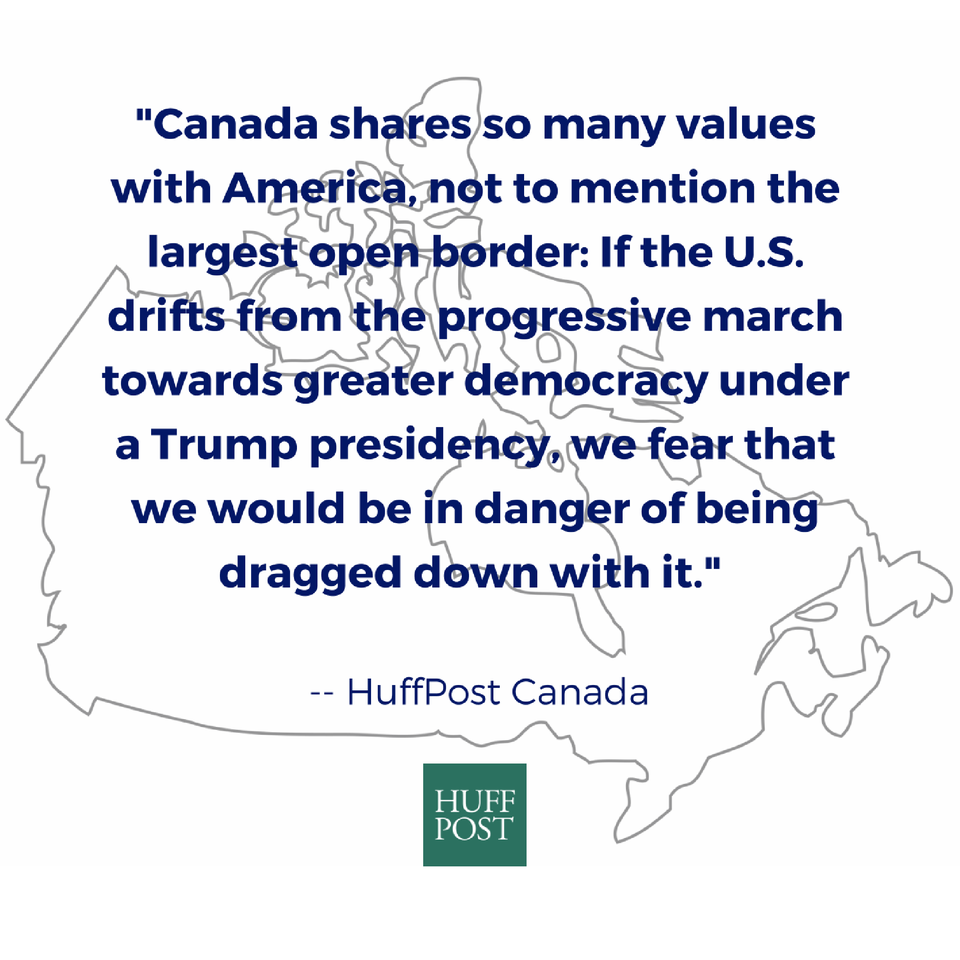 This Is What The World Finds Scariest About Trump
Popular in the Community