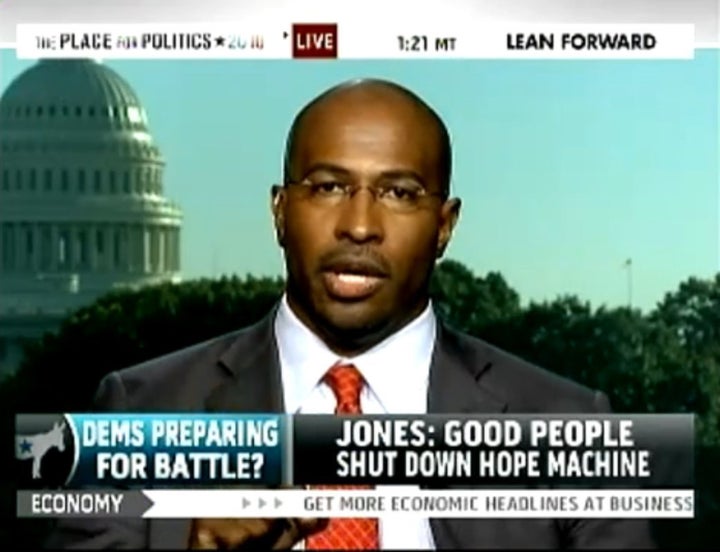 Driven by Lisa Jackson, the EPA continues to take historic steps forward in leading America toward a cleaner and more sustainable future, including the recent release of industrial emissions guidelines, a first for the country. But resounding victories for the GOP in last week's elections have brought fear of an attack on the agency, threatening its environmental goals.
Speaking with MSNBC's Cenk Uygur on Tuesday, Van Jones issued a passionate rally cry for progressives to stop whining about what President Obama hasn't accomplished, and instead stand up to fight for important issues.
"The slogan was not 'Yes He Can,' the slogan was 'Yes We Can,'" the former White House advisor for green jobs insisted, criticizing progressives for "sitting back, munching popcorn, blogging and tweeting about what the president is not doing." Jones continued by urging that it has always been about what the people do, and that it's time to get passionate about important issues like the EPA being put "on the chopping block" or big corporations influencing government and polluting the country.
"There is nothing to stop us from standing up and saying we want those 8 million jobs back," Jones said, asserting that the banks, Halliburton, and Big Oil have plenty of tax payers' money, and that those funds should be putting American's back to work.
Popular in the Community