 Rep. Vance McAllister (R-La.) said last week he thought he would receive a campaign donation after voting against a bill, according to The Ouachita Citizen.
At a meeting of the Northeast Chapter of Louisiana CPAs, McAllister recounted a conversation he had with an unnamed colleague, who told McAllister the Heritage Foundation would give him a $1,200 campaign check if he voted "no" on a bill involving the Bureau of Land Management.
"I played dumb and asked him, 'How would you vote?'" said McAllister, according to the paper. "He told me, 'Vote no and you will get a $1,200 check from the Heritage Foundation. If you vote yes, you will get a $1,000 check from some environmental impact group.'"
McAllister said that, unlike his colleague, he did not receive a donation after his "no" vote. He backtracked the next day, telling The Monroe News-Star that his comments were "taken completely out of context."
"I have never cast a vote with the expectation or anticipation of receiving any money for a vote. I was just trying to illustrate how much money controls Washington, D.C., and the reporter took the comments totally out of context," McAllister said, according to the paper.
The Ouachita Citizen reported that McAllister guessed the reason he didn't receive a check from the Heritage Foundation is that the conservative think-tank and Gov. Bobby Jindal (R-La.) were "upset" with him. Jindal called on McAllister to resign after a video was leaked in April of the congressman kissing one of his staffers.

"They are always trying to throw bullets at me," said McAllister. "Once I told my friend about Gov. Jindal being mad at me, he said, 'Well, that's why you didn't get a check.'"
A spokesman for the Heritage Foundation, a nonprofit organization, told The Ouachita Citizen that it does not make political contributions and "does not get involved with political bills at all."
Last month, during a hearing of the House Natural Resources Subcommittee on Fisheries, Wildlife, Oceans and Insular Affairs, McAllister criticized a witness for sharing pictures that documented poor management at drilling sites in national wildlife refuges, including evidence that oil pipelines had been repaired with trash bags and duct tape.
"You took a picture of someone who was innovative and, rather than leaving the fluid to drip on the ground, repaired it with duct tape and a garbage bag, and yet you seem to be very upset about that," McAllister said.
After HuffPost informed McAllister's office that some of those photos were from his district, he said he would reach out to the refuges to ensure these issues were addressed.
Following the controversy over the kissing video, McAllister announced he would not run for reelection, although he later suggested he's not "100 percent sure" about it.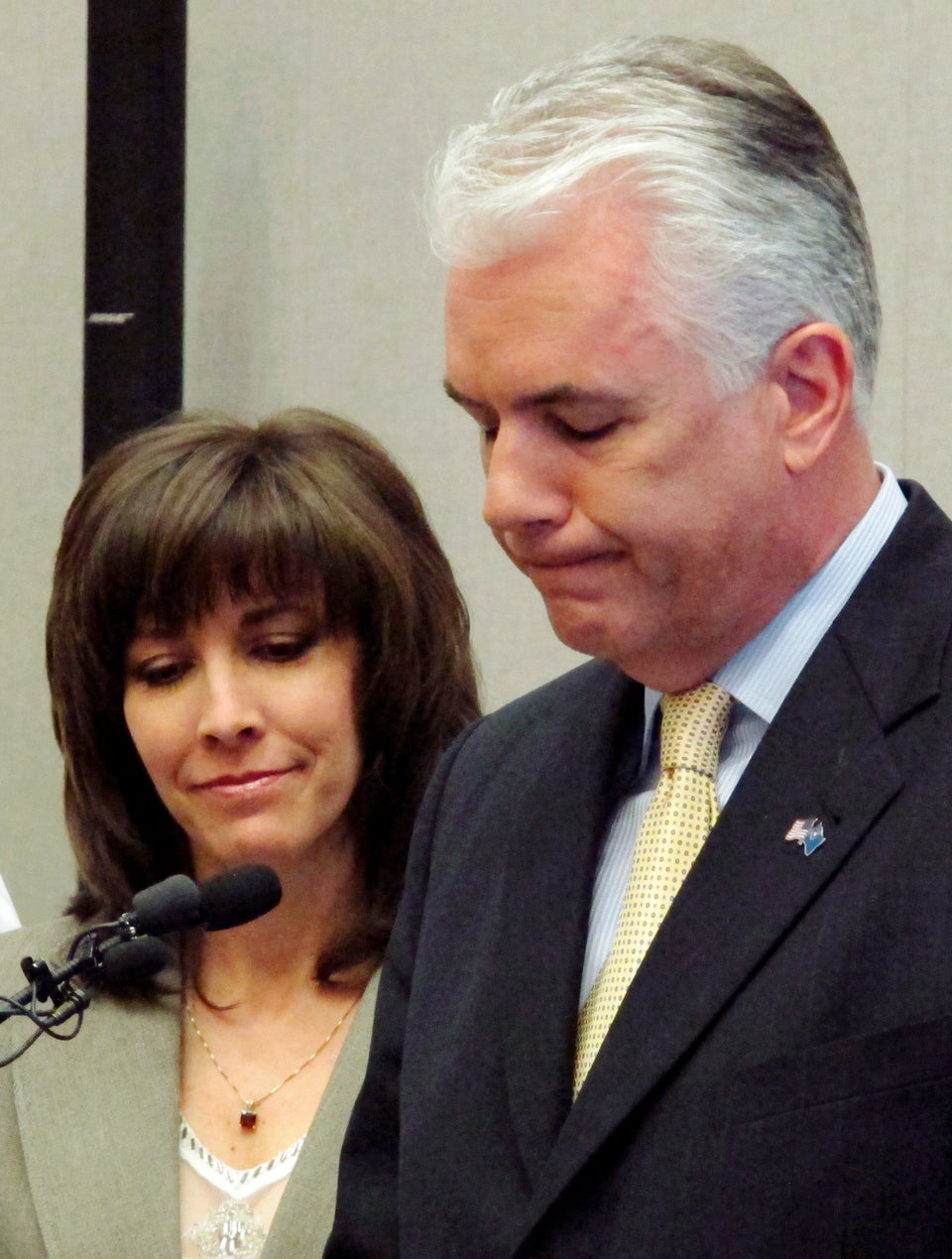 Biggest Political Hypocrites