We really love our Neighbors To The North all year round, but the not-so-little island of Vancouver (on which the city of Vancouver is mysteriously NOT located) is an outdoorsman's dream come summer time.
Here are just some of the reasons why we suggest you make a trip up to see our friendlier friends soonest.
It's the provincial capital that happens to have tons of charm. It used to be known as North America's most English city, but time has changed things and now the pristine city has become hipper (albeit expensive) and more dynamic. While here, check out the adorable waterfront, the many gardens and the Royal BC Museum.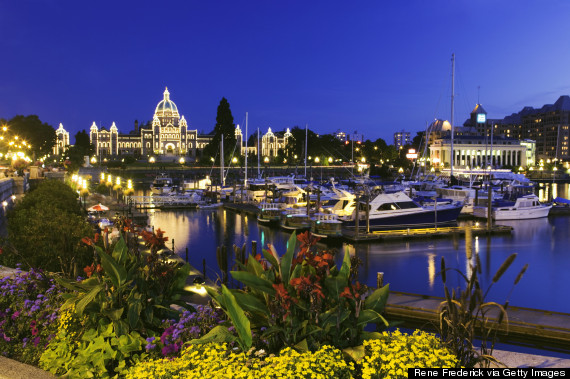 Though it sounds like it should be on Lake Como, it's actually on the shores of Clayoquot Sound. It's been called Canada's surf capital.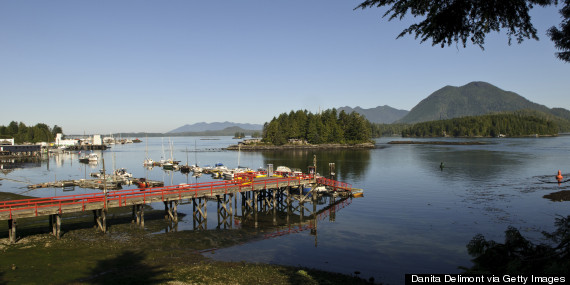 Did we mention the beaches look like this?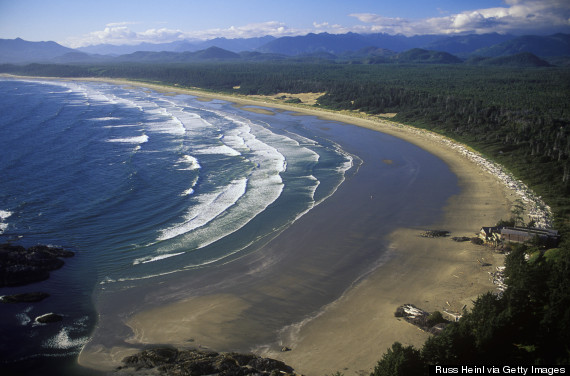 Because what's a fantastic island getaway worth without having a fresh-brewed beer?
5. And while we're on the subject of beer...

You'd be remiss not to visit Vancouver Island and stay at (or eat at) the Wickanninish Inn. Founded in 1996, the 75-room hotel sits along Chesterman Beach (which has been called the best beginner surfing beach around). If you're there in winter, it's famous for its crazy beautiful storm watching (below).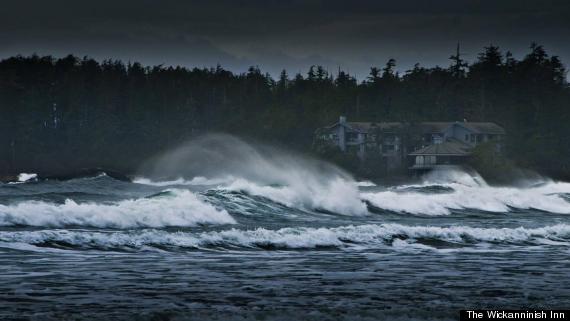 You can escape reality (and everyone else) on this island, which is accessible by boat from Tofino. It has a really old forest with a 1,500-year-old red cedar tree. Seriously, this place is crazy beautiful.
The charming town has such great diving, Jacques Cousteau even called them out on it. It's also home to July's bathtub race, which sounds super weird. It's probably most famous for its namesake bars -- there's even a trail you can take to try a ton of varieties. (If you want to make your own, check out this recipe).
It may take two ferries to get here but it's worth the schlep.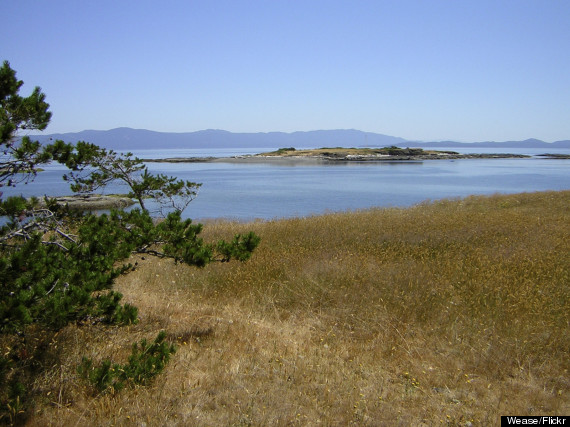 10. Pacific Rim National Park Reserve
The park is a whopping 126,500 acres and is one of Canada's most visited tourist attractions. We get why: there's a beach that's 10-miles long and completely undeveloped, making it a huge draw for surfers and beach walkers alike.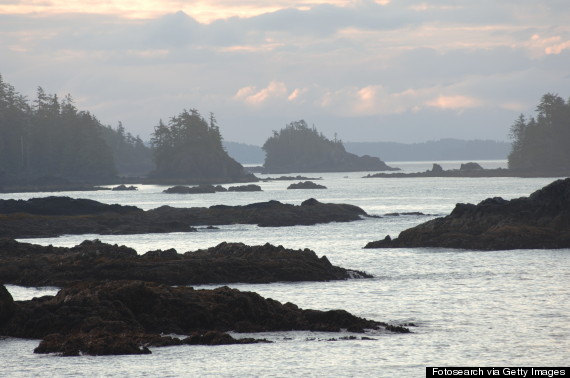 No? Ok. Here are some water taxis in Victoria Harbor to help change your mind. Check out the mini Canadian flags!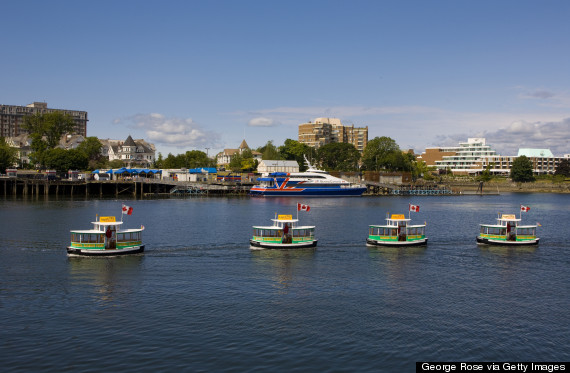 K, thanks bye. Related