Vandals reportedly smashed the ground-floor windows of a mosque in Warsaw, Poland, on Monday, leaving worshippers worried about a growing atmosphere of intolerance toward Muslims in the country.
Police were notified of an attack on Warsaw's Muslim Cultural Centre early Monday morning, AFP reports. Officers are still searching for the vandals, who apparently also damaged the frame of a large tent erected on the center's property. No one was hurt in the attack.
Ahmad Alattal, a coordinator at the center, told AFP that the incident isn't the first time his mosque has been targeted. A little over a month ago, a glass bottle was reportedly broken against a window on the front door.
"We are constantly receiving threats by email, on social media and also by phone," Alattal said in an AFP video.
Imam Youssef Chadid, a leader within Poland's Muslim community, blamed the attack on a "not very friendly" atmosphere in the country toward Muslims and Islam.
Warsaw police are reviewing security footage that showed at least two individuals participating in the attack. Authorities have asked the public to come forward with information.
There are about 22,000 Muslims living in Warsaw, according to the AP. About 500 people attend prayers at Warsaw's Muslim Cultural Centre. The mosque is one of two Islamic religious centers in Poland's capital city.
Research shows that Poles tend to believe that their country is much more Muslim than it actually is. An Ipsos survey from 2016 found that Polish respondents estimated that 7 percent of the country's population is Muslim. In fact, less than 0.1 percent of Poland's population is Muslim, according to the Pew Research Center. In contrast, about 94.3 percent are Christian.
Related
Before You Go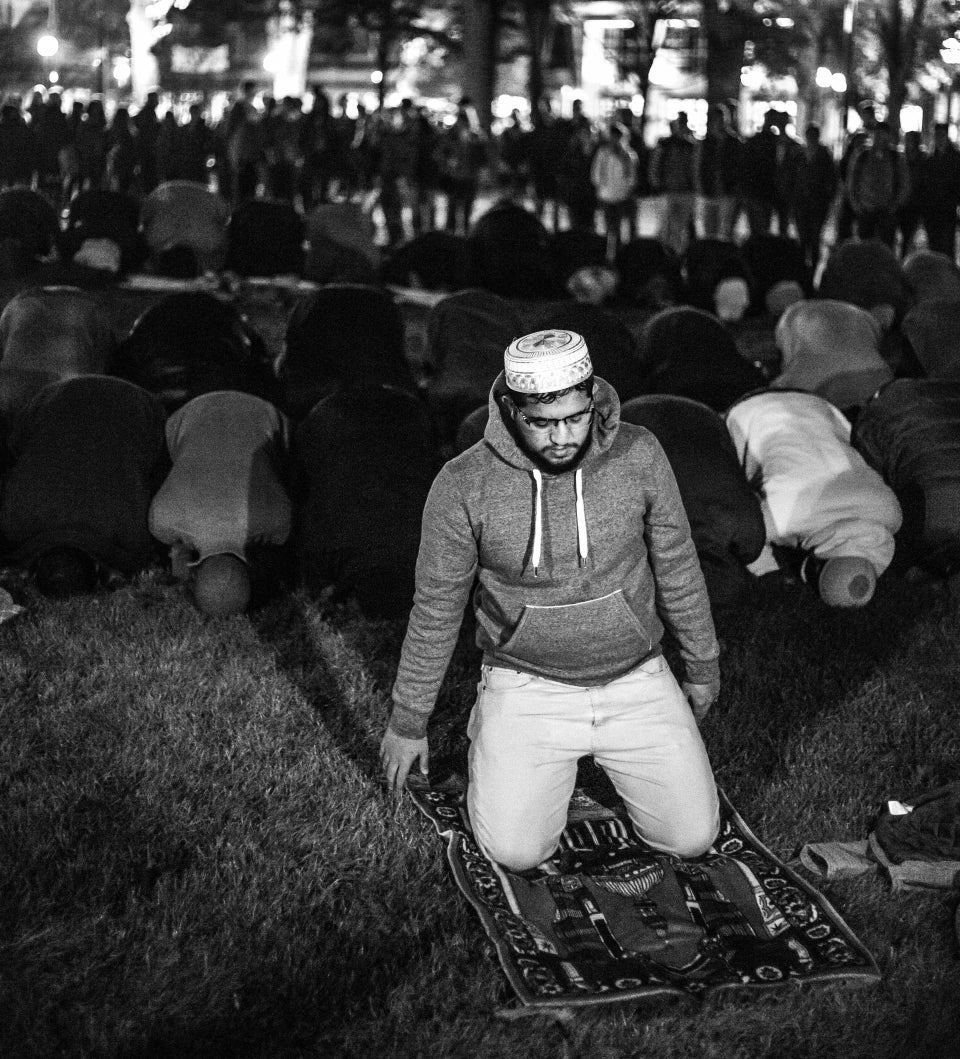 Interfaith Allies Surround Praying Muslims With Circle Of Protection
Popular in the Community