The day after Liberty Missionary Baptist Church's Thanksgiving celebration, during which parishioners and volunteers fed nearly 300 people, members discovered the words "Kill All Koons" scrawled on the church's door. The church van was also defaced with graffiti that read "Koons Inside." The historically black church is located in Evansville, Indiana.
This is the second time threatening language has been graffitied on the church, built by slaves in 1865, in the past month. The Evansville Courier and Press reported that members found graffiti written on the sidewalk near the church three weeks prior and washed it away immediately.
Rev. Todd Robertson told the Evansville Courier and Press that in his 17 years of pastoring at the church, "We've never had anything like this." He added, "I know there seems to be a rise across the country of ill will toward certain groups of people. But we keep preaching, we will overcome evil with good."
In the 10 days immediately following Donald Trump's victory, there were 16 incidences of hate in which places of worship were targeted, according to a report from the Southern Poverty Law Center. There were nearly 900 incidents in total. Mosques, synagogues, churches and beyond are often the targets.
"I told them we have to understand that the light must be projected during the midst of darkness," he said of last Sunday's service. "There's a lot of hatred in the world. And hatred begets hatred. The only thing that can drive out hatred is love."
Evansville police haven't arrested anyone in connection with the vandalism but officials are investigating the case as a hate crime.
Have you been a victim of an act of harassment or discrimination? If so, we encourage you to report the incident to local authorities, and to send us an email about it at: trackinghate@huffingtonpost.com
Before You Go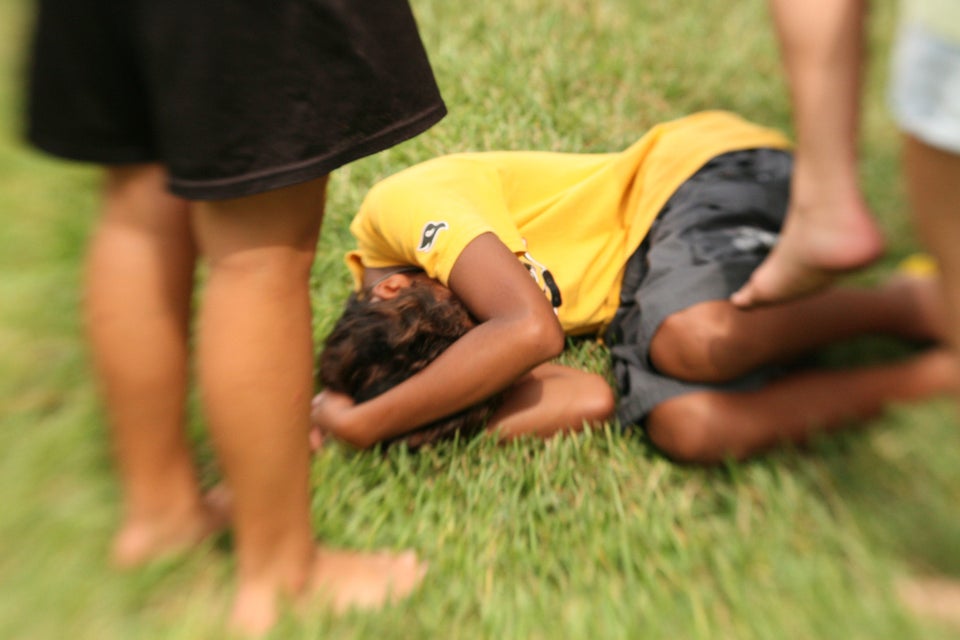 Fighting Racism And Discrimination Everyday
Popular in the Community