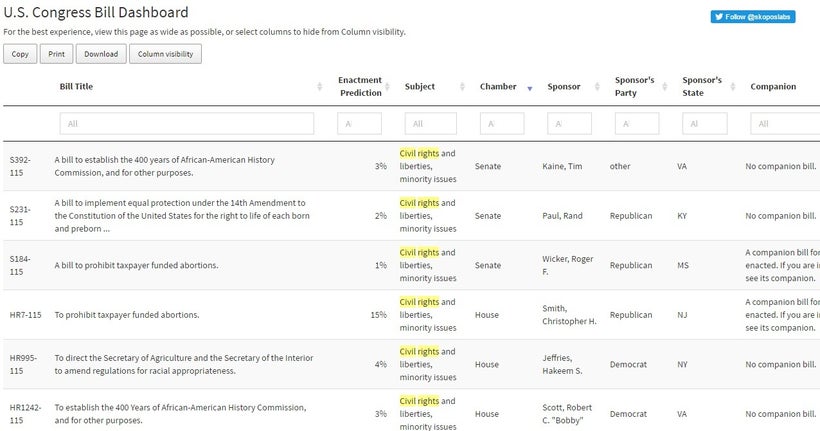 A new website that forecasts Congressional bills' success predicted the Affordable Care Act replacement bill would be shelved, awarding it a 15 percent chance of enactment.
Users can look up any pending bill on PredictGov or find predictions through its partner, legislation tracker GovTrack, which now includes a "prognosis" line in its overview of each bill.
PredictGov, which uses big data and artificial intelligence to reach its conclusions, is the invention of recent Vanderbilt University computer science Ph.D. John Nay, law Professor J.B. Ruhl and their team. PredictGov pulls from decades of Congressional data and hundreds of variables, including the bill's sponsor, amendments, economic trends and political shifts.
"Beyond predicting the likely outcome, we provide understanding of the context of the bill," said Nay, who studied at the Vanderbilt School of Engineering.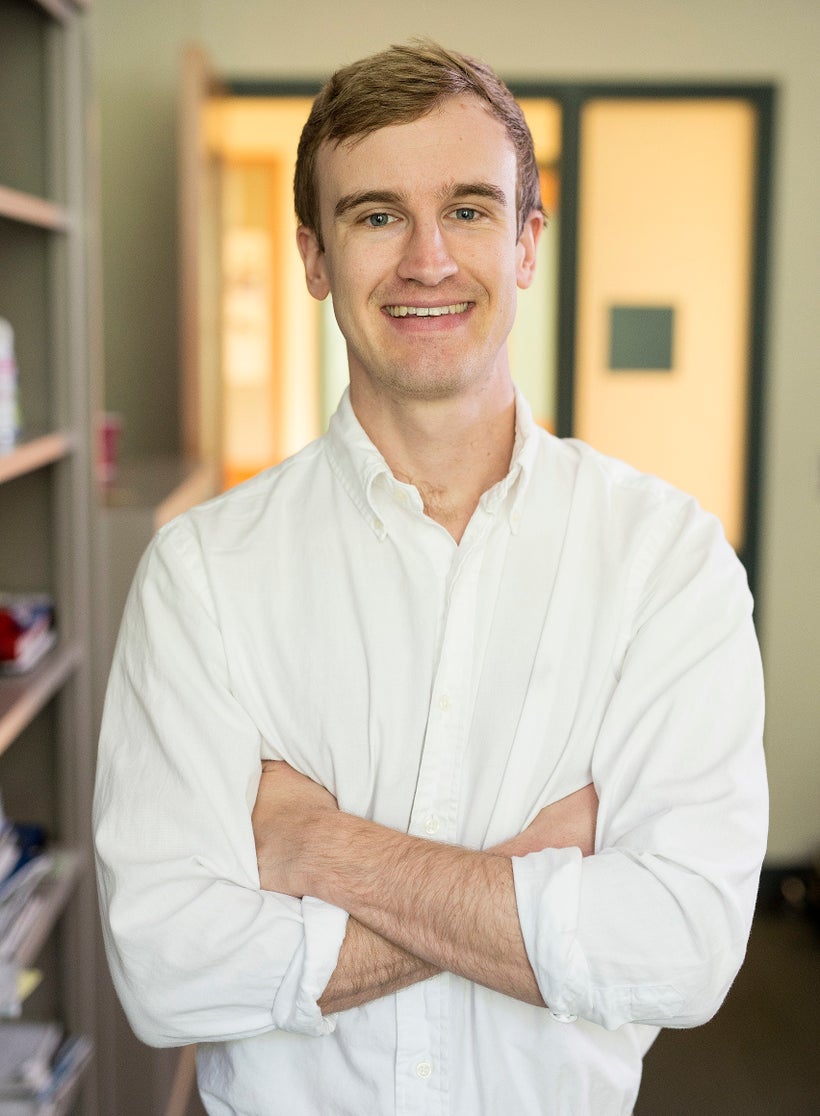 Each bill's score updates every 24 hours, accounting for amendments that jump on or off. The platform is intentionally agnostic and not designed for any political party or group.
"A bill is just a vehicle... Many potential policies often hop on and off along the way to the unlikely destination of the U.S. Code," said Nay.
The Affordable Care Act's replacement bill's score of 15 percent is higher than average; at most, 6 percent of bills introduced into Congress become law. Only legislation with little or no controversy surrounding it gets a probability score of 40 percent or higher.
Other legislative tracking systems have relied on statistical modeling, but PredictGov applies a machine learning approach, a subset of artificial intelligence that makes predictions after sorting through large amounts of data.
PredictGov's underlying technology has potential broader applications, including the assessment of online news for so-called fake stories and, in the financial world, tracking changes in a company's value.
"PredictGov doesn't replicate human judgment, but provides insights that help people make judgments," said Ruhl.
Nay and Ruhl founded their company, Skopos Labs, as a home for their proprietary platform. A third partner is Oliver Goodenough, director of the Center for Legal Innovation at Vermont Law School. Skopos was accepted into the inaugural class of the Law Tech Lab at Duke University, as well as NVIDIA's accelerator program for startups with advances in artificial intelligence.
Calling all HuffPost superfans!
Sign up for membership to become a founding member and help shape HuffPost's next chapter
This post was published on the now-closed HuffPost Contributor platform. Contributors control their own work and posted freely to our site. If you need to flag this entry as abusive,
send us an email
.