For five seasons, the crew at Lisa Vanderpump's SUR in West Hollywood has kept us entertained with their endless shenanigans, surprising hook-ups, and shocking secrets. As one of the "Tom's" on the hit Bravo show, Tom Sandoval has been on the ride since day one. He took a few moments to chat with us about the upcoming season on "Vanderpump Rules" what its like having original cast member Stassi Schroeder back on the scene, and when we can possibly expect he and his longtime girlfriend Ariana Madix to take their own trip down the aisle.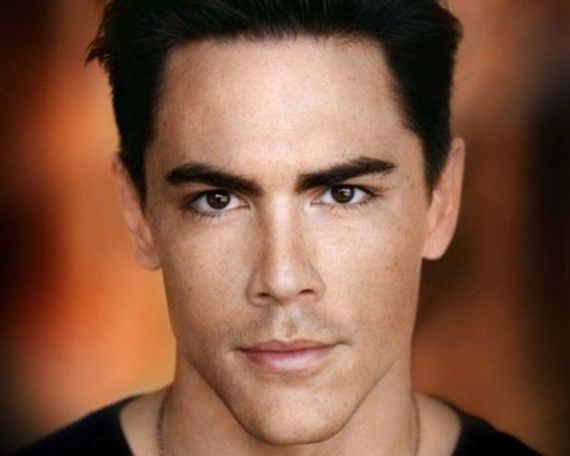 Are you ready for another wild ride with the crew from "Vanderpump Rules"?
Yeah definitely!
Last season was kind of tough for you and your girlfriend Ariana (Madix), with the rest of the cast seeming to want to drag you both back into single drama when you were trying to carve out a little time for yourselves. Was that as accurate as it was portrayed?
Yeah last year was definitely really annoying. This time around, I would say that we came and went as we pleased. We were only as involved with the drama as we wanted to be and I really felt like we were in a good place as far as the rest of the group is concerned. We could kind of be as involved as we wanted to be, and no one could give us any shit about it; especially after last year.
Last year was a lot of people constantly coming at us and it was really a lot of propaganda; that's probably the best way to put it. People just constantly saying that we were feeling a certain way of being a certain way and we weren't even on the same planet.
Do you think it's easier, in such a large cast, to be part of a relationship on a show like this? Having someone to bounce things off of who knows what you are going through could make it an easier ride for you
I definitely think it's easier when you're in relationship. I personally feel a lot stronger with Ariana and vice versa.

Things have changed with your cast, with Season One force of nature Stassi Schroeder back full time with the cast. How is it having her back as a full time cast member? You guys had some quiet time without her for a while.
Yeah we did! You know, I think Stassi is definitely different from who she was. I think one of the reasons is that there is no way she could come back to the show and be how she was before. That shit ain't gonna fly this time! She's definitely grown up a little bit and I appreciate that. You are definitely going to see some of that old Stassi in there too though, that's for sure.
There is a weeding this season with Tom Schwartz and Katie Maloney heading down the aisle. That being said, it's obvious that people may start asking if you and Ariana may want to be the next couple from SUR to take the leap.
They always ask! I started telling people that every time someone asks Ariana or I when we are getting married, it automatically adds another year. You know, we are in no hurry; we'll probably buy a house together before we get married, honestly. I was definitely at a point where I really wanted to, and then as time went on, I wondered if I really needed it. We also don't get that much of a tax break from it (laughs).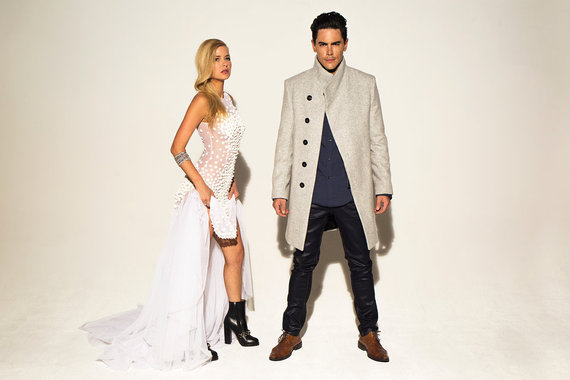 Speaking of business moves, you music was a big focal point last year. Can we expect to see a little bit more from Charles McMansion?
Here's the thing; last year when I was filming, I was very much involved with and working on music. It was very hard for me to be present and involved in situations. When you are working with music, there is so much time, so much energy and so much passion that is extended outside of the show, my friends, my relationship, etc, everything. It makes it really hard to be present; especially with Schwartz and Katie's wedding, I wanted to make myself fully available, physically, mentally, everything. I mean, last year I was hardly on the season finale last year since I was dealing with that performance we had to do which was really annoying. I didn't even really want to do it; we were stuck in the back, things like that. It'll always be a passion and there will be more music, but when we got done with the show, I was traveling and we were in the studio. When the show started back up though, I couldn't be stressed out about it when I am filming the show and I have to be present. Shay (co-star Michael Shay) has been really into his music, but you're also not going to see nearly as much of him.
So I guess this mean's no collaboration with DJ James Kennedy. (Sandoval's several season rival on "Vanderpump Rules").
Well actually me and James...it''ll be interesting.
With this many seasons of "Vanderpump Rules" under your belt, what do you want to do next? I am sure you could never imagine that it would become the smash hit that it has.
I never would have thought it! Maybe 5 years from now, it would be nice to have that residual income, that's always nice. Make some solid investments, possibly open up a business. I could possibly see doing a spin off, I have some really good ideas for a spin off. Something different though, something more adventurous I should say. I'm an adventurous kind of person.

What's the biggest adventure you ever have taken?
Well, an adventure to me can be all types of things! One time I went to France for the Cannes Film Festival. I had no freaking money and I was so broke! We were supposed to get a tux to attend a party since I was in a movie, and the producer had us go to Cannes to promote a movie I had worked on; a movie that as it turns out, wasn't even finished yet. I went and got a used tux, but i got it fitted so it really looked like "money". I went out a few times and somehow finagled free drinks. The movie ended up selling to Germany and a couple other countries, so we came back and finished it. That was definitely a huge adventure!
"Vanderpump Rules" premieres November 7th, 2016 at 9pm/8c.
https://twitter.com/TomSandoval1

Calling all HuffPost superfans!
Sign up for membership to become a founding member and help shape HuffPost's next chapter