It all started with a single question: Why are you at Occupy Wall Street?
Since the birth of the OWS movement we have watched the 99% fight to have their voices heard, their fears acknowledged. Brooklyn photographer Vanessa Bahmani was not satisfied by the media's portrayal of the 99% and decided to portray them herself. Or better yet, let the 99% portray themselves.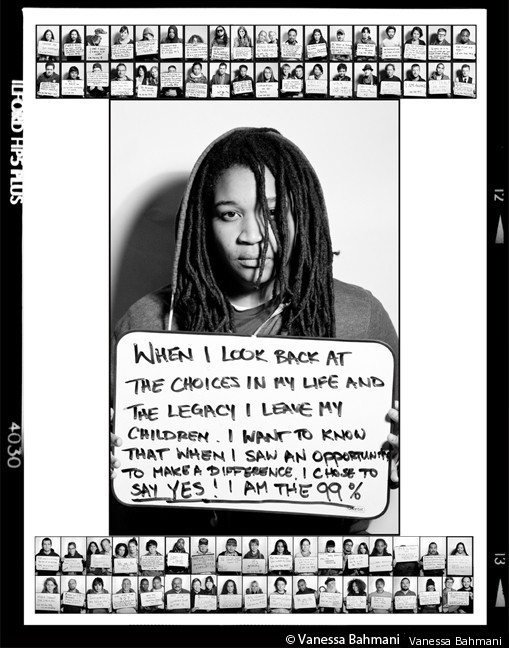 Bahmani set up a photo booth at Zuccotti Park alongside a dry erase board and marker, asking each protestor to explain why he or she was at Occupy. Between October and December 31 Bahmani took hundreds of portraits, portraits of veterans, pilots, families, children, students, doctors, investment bankers, and even wall street employees and members of the 1% that sought change. Each portrait contains a personal manifesto, combining the humanity of an individual face with the powerful momentum of the 99%'s values.
For the portraits, Bahmani consciously chose to work with a large film camera and black-and-white film, creating a longer photographic experience than digital, helping to create a literal moment of historic documentation.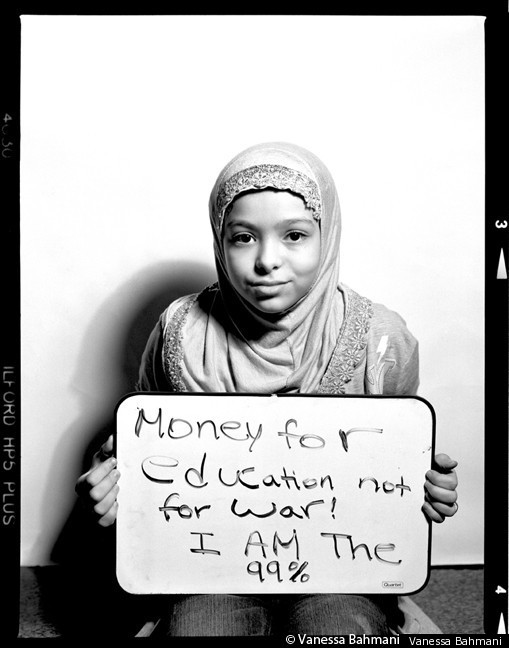 The activist artist told The Huffington Post:
"Mainstream media painted a negative picture of the occupiers, and many people are still misinformed about who the protesters are, and what the issues are behind the OWS movement. This work is a testimony that thousands of men, women, and children, of all ages, races, religions and different financial backgrounds came together with the common goal to create a more just and fair society for everyone."
Help Bahmani fund her project by donating to the 99% Portrait Series on Kickstarter. Hear from the photographer herself on the importance of her project below:
Check out the portraits themselves: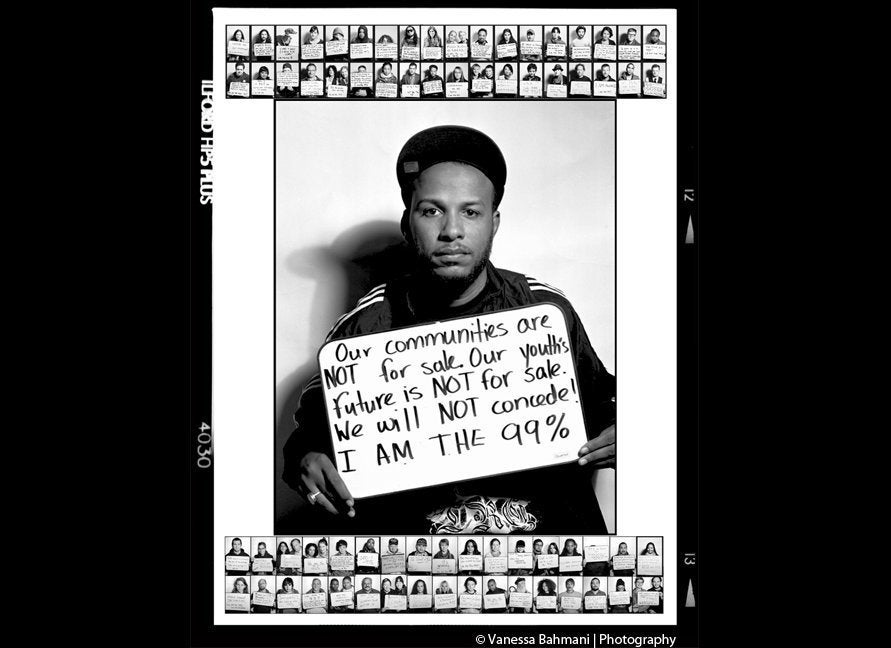 99% slideshow
See other great examples of Occupy artwork: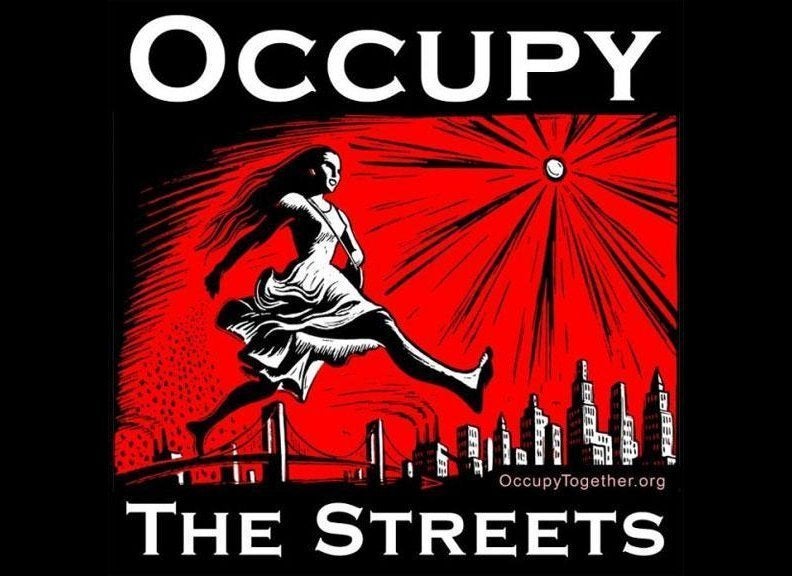 Gallery
Popular in the Community