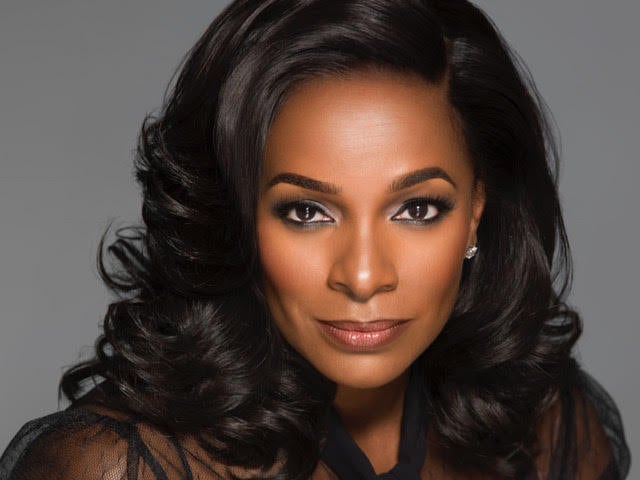 There has been a recent pop up of shows based on what happens in and out of the church but truthfully we all know that Bounce TV broke the mold last year with the debut of its astronomical highly rated original drama, Saints and Sinners that created television's sudden interest in congregation based television programs. After what seemed like a longer wait then what Job had to endure when God tested his faith, the original church based drama has returned! Sure someone may argue that there was that show Amen back in the day that everyone loved with the Jefferson's Sherman Hemsley--- but nothing prepared audiences for the twists and turns of Saints and Sinners which is unpredictable and scripted intelligently. The Ty Scott created drama stars eight-time NAACP Image Award nominee and veteran Actress, Vanessa Bell Calloway. It also features Clifton Powell, Christian Keyes, J.D. Williams, Jasmine Burke, Keith Robinson and Karlie Redd.
Saints and Sinners returns to television tomorrow on Sunday, March 5th at 9pm ET. This season, death's shadow continues to loom over the town's epicenter, Greater Hope Baptist Church as newly elected Mayor Ella Johnson (Vanessa Bell Calloway) and the remaining power players in Cypress tackle greed, corruption, deceit and scandal among their friends and family. As Cypress police hunt for their newest murder.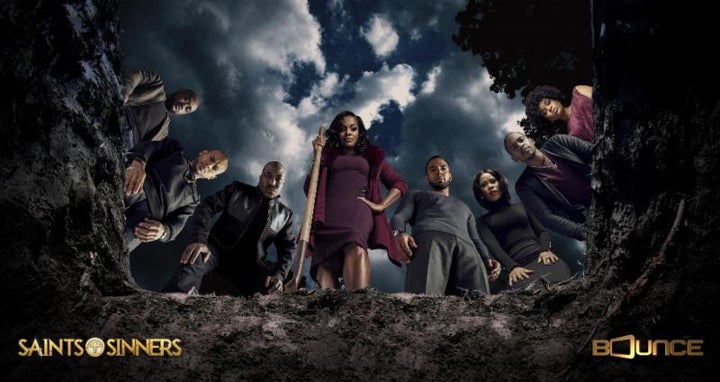 Saints and Sinners presented Calloway with another role filled with depth and complexity. Lady Ella has to deal with pressure, perception, religion, sexuality and private struggles. Over the years, Calloway has not just survived in Hollywood but she has thrived. From her roles in Coming to America, Shameless, What's Love Got to Do With It and Grey's Anatomy just to name a few, the gorgeous and physically fit Actress has always worked and maintained great roles in television, film and theater. We talked to her about Lady Ella, politics, religion and issues on the show and in our country.
You've had an illustrious career and you continue to excel as an actress. How have you maintained in Hollywood when many have not survived?
"You have to fight, it's not easy. Every year is not a stellar year but you stay in and say this too shall pass. You get and work harder the next time and you'll see the light at the end of the tunnel. I will say every year I worked! It may not have been in the most popular things that everyone knew about but I was doing work that I would be proud of. I maintained it together by keeping my look and taking care of my skin, teeth, nails body etc. People hire me to be a certain way and look a certain way but I have to work in not just keeping a good physical image but having a great mental and spiritual being about myself."
Do you think there are a lot of First Ladies like Lady Ella in real life who struggle to maintain a certain position? Specifically the type of women who were raised as Preachers' daughters or Preacher's wives and are conflicted by the expectations and entrapment that comes with being First Ladies?
"I definitely think that there are a lot of Lady Ella's out there who are First Ladies and are trying to maintain a certain persona but have struggles and temptations just like anyone else. One thing that the creator Ty did is that she based the characters off of people that she knows or came across. I'm not sure who Lady Ella is to her but she may have based this prototype off of people she saw growing up in the church. I think people forget we are all human. We may be invested in the church and God but we're all human beings but within that that doesn't automatically cleanse away your sins and make you a unique being to where you have no faults. None of us is perfect even God had mistakes. "
Trying to clean up Cypress and addressing the corruption in the police department and look into what's going on seems like a priority for Lady Ella as the new mayor. If we pushed you up a notch and made you President of our country instead, what would you be most concerned about?
"Healthcare: I would do everything to just build upon what President Obama created with the ACA. Expand upon it and make it better in what ever ways it can be. Mainly, I would make sure that everyone is able to receive the care they need. This is so critical. Everyone deserves to be taken care. The Security of our country is important but I would look into a vetting process in a way that is not demoralizing or dehumanizing to people based on their religious belief. Environment: Global warming is very real. I would want to focus on our environmental structures and keep the land as safe and as clean as it should be because we have to live here and there is erosion in our world so we have to take measure to protect our planet."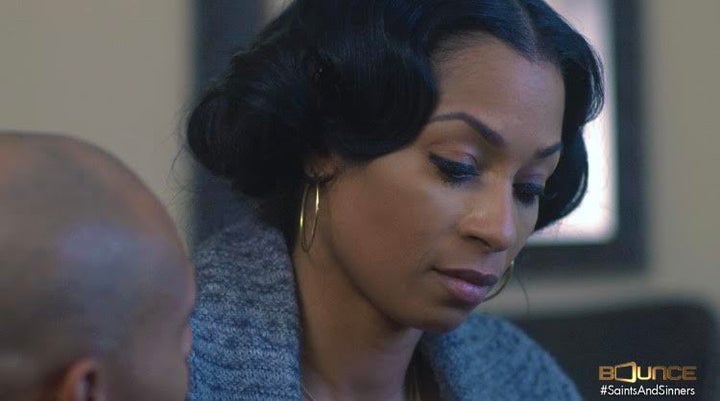 This season two premiere guest stars singer-songwriter and TV personality Kandi Burruss of Real housewives of Atlanta and joining the core cast this season is Actress, Philanthropist, and Reality TV personality, Karlie Redd (Love & Hip Hop Atlanta) who continues to show her dynamic acting versatility as JD William's wife, Paige (a cross between Empire's Cookie and Martha Stewart if you can imagine that?) Actress Demetria McKinney and Tray Chaney also star in Saint and Sinners.
Popular in the Community