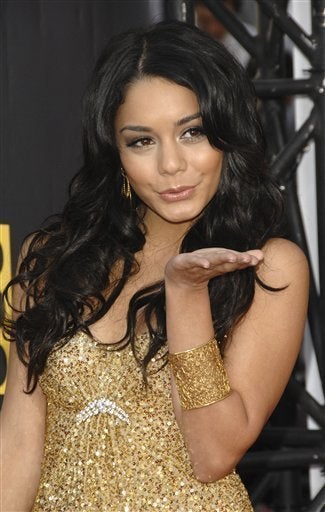 Vanessa Hudgens is famous for her role in ABC's absurdly popular High School Musical and High School Musical 2, but she is infamous as the Disney princess who snapped naked photos of herself that made it online in September
Hudgens is on the cover of the new issue of Seventeen magazine, and she talks about the photo scandal.
How are you feeling about the [nude picture] scandal? I'm much better now. But truthfully I don't like talking about it. It was something that was meant to be private, and even though it isn't anymore, I'd still like to keep it as private as I can. It was very traumatic, and I am extremely upset it happened. I hope all my fans can learn from my mistake and make smart decisions. But I wouldn't have been able to get through it if it wasn't for my family, friends, and fans, who supported me all along the way.

Who told you the photos had been leaked? I found out from my manager. We heard some story was going to break in the tabloids, and I was like, What?!? A few days later, the picture came out while I Was on vacation in Australia. Thank God, I wasn't home-it would have sucked if I was at home. So I got to be away from L.A. for about a millisecond. But when I came back, it got kind of crazy.

How did you explain the situation to your mom? I was just open with her, and she was just so cute. She was like, "Well, everyone can be naked if they want to." [Laughs] My parents are very supportive of me. And they know I'm a teenager, and yes, kids do stupid things sometimes. It's very unfortunate because with the Internet these days, you don't have a personal life. Nothing is private: Everyone knows everything, and they can find out everything about you. You're not as safe as you think you are, and you have to be aware of the people you're around.
Calling all HuffPost superfans!
Sign up for membership to become a founding member and help shape HuffPost's next chapter