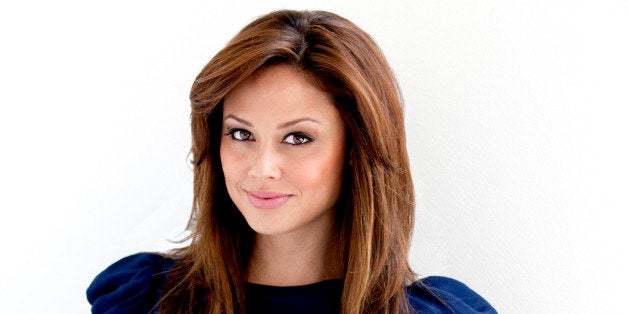 These days, our knowledge of celebrities too often originates with paparazzi images and snarky quotes by anonymous "insiders." After a while, it's easy to forget that stars are real people. That's why HuffPost Celebrity decided to launch the all-new #nofilter, a quick-fire question-and-answer series. Because how well do you know someone until they've shared their guiltiest pleasures?
Vanessa Lachey has had quite the busy last few months. Not only did she tour with 98 Degrees, New Kids on the Block and Boys II Men, but she starred in the new FOX show "Dads" while balancing her roles as a mother to 1-year-old son Camden and a wife to Nick Lachey (hence the whole tour thing).
Now, the 33-year-old is on a break from filming "Dads" and is heading to New York City with her family while Nick begins his new hosting gig at "VH1 Big Morning Buzz Live." She chatted with HuffPost Celebrity while promoting her partnership with Procter & Gamble and took our #nofilter challenge.
You're moving to New York City!
We're just going to relocate for a little while because I have "Dads" out in Los Angeles. Family is important to us, so we're definitely going to keep the family unit together. And that's actually why Nick is starting now, because "Dads" just wrapped in February, so we're starting VH1 in March and we're going to wrap VH1 in mid-June and then hopefully be shooting Season 2 of "Dads" in July and August.
I know you did "Total Request Live" in New York. Are you excited to bring your son Camden to the Big Apple?
I'm very excited. I've already scheduled play dates with all my girlfriends out there that have kids. And there are music classes, the park -- I can't wait for the sun to come out in New York – and we can go to the zoo. I can't wait to take him to museums and just lunches. I'm so excited to walk around the city with him and watch his brain take it all in and just grow. I can't wait for this time off from "Dads" to be able to do this with him and I just feel like it's the perfect case scenario for us.
And do you have any plans for baby number two?
Ummm, yes! [Laughs] We would like more of a family. It's always a funny question when people ask, "Do you have any plans for baby number two?" Because it's like, "Yes, my husband and I are actively trying!" [Laughs] We've wanted to have more kids and if it's in the cards for us, it'll be in the cards for us. We hope it is, and if it's not, at least we've been blessed with one amazing little boy and we'll see where fate takes us.
What's your guiltiest pleasure?
Online shopping. It's changed, though. it used to be for me and now I'm online shopping for Camden. [Laughs] Whether it's just baby clothes or products. I'm addicted to Diapers.com, it's really actually bad. It definitely is a guilty pleasure.
What's the silliest thing you've ever lied about?
Maybe my guilty pleasure? Maybe my guilty pleasure is Chardonnay. [Laughs]
If you could commit a crime and get away with it, what would it be?
Wow. Nick says probably stealing shoes. He says if I could do that, I'd probably be like, not the hamburglar, but the shoeburglar. Apparently, I have a lot of shoes.
What's one thing you do when you're alone that you wouldn't do in front of someone else?
I eat Oreos and dip them in milk in bed, and I only do that when Nick is not home. Because I feel like if he was, he'd go, "What are you doing? You're making crumbs!" I don't know, but when he's not there, I put the TV on and just eat Oreos with milk in bed.
What's the working title of your autobiography?
"Living The Dream."
Speaking of dreams, what happens in your recurring one?
I get a lot of dreams with snakes and losing my teeth. I'm constantly losing my teeth in my dreams, so whatever that means! Like literally they're loose, then they're falling out and then they crumble …
Is it okay to recline your seat on an airplane?
Yeah, I mean, it's made to recline, right? ... It's the first thing we do after takeoff, right?
When do you feel most anxious?
In traffic.
What or who is overrated right now?
Twerking. I think because it's now in the dictionary, it's overrated.
Is a good friend hard to come by?
Oh, for sure, I think so. But that's why there are good friends. You earned their friendship and their love and their trust.
Describe one time you thought "This is harder than it looks."
Childbirth. Not that I thought it was going to be easy, but I thought if you go in and you get an epidural, you know. But it's hard. That's hard.
Tell us a joke.
My girlfriend just told me this. We were in Cabo, which is why she told me. "What do you call a Mexican with a rubber toe?"
What?
[Rolls her 'R'] Roberto! … It's funny right? I laughed really hard on that one!
What are you most afraid of?
Probably dying alone. I think it just is all encompassing whether you're [thinking about it] at home by yourself or in a moment in life because you lost a loved one or when you're somewhere no one can find you … just dying alone.
When do you feel most at peace?
When Nick and I are sitting on the floor and just watching our son. We've done that so much lately. I get home from work and we just get on the floor and watch him and he'll come over and say, "I love you" or he'll completely ignore us and play, but it's kind of like, "Look what we did? And look what we're doing." We're just happy.
What's the most unusual thing you have in your purse?
I have a tape measure. Because I'll randomly be shopping and I'm like, "Oh, that's cute!" And I'll measure it because I wonder if it can go in my office or in the hallway or in Cam's nursery. I feel like I'm always trying out tchotchke for the house or picture frames … It's smart or it's weird!
What technology do you hope will be invented in the next 10 years?
I don't know if it will be 10 years, but I wish that we could teleport. Saturday we're going to New York to move there for four months and I'm not looking forward to me and Cam and six suitcases, two strollers, a car seat. I want to just literally say, "Beam me up, Scotty."
What sense would you most be afraid to lose?
For sure, my sight. The thought of not seeing my son and future children grow old and see their experiences. And my husband grow old and do his thing, I think that would just be devastating.
Vanessa is currently teaming up with P&G for their Try it & Love it program, which helps spread the word about high-performing products that help busy moms like her save time and feel their best. "I genuinely love the company and everything they stand for," she told HuffPost Celebrity. "So, I found some products that I tried and I love and I'm preaching about them to other women because these are things they should try and they should love."
Related
Before You Go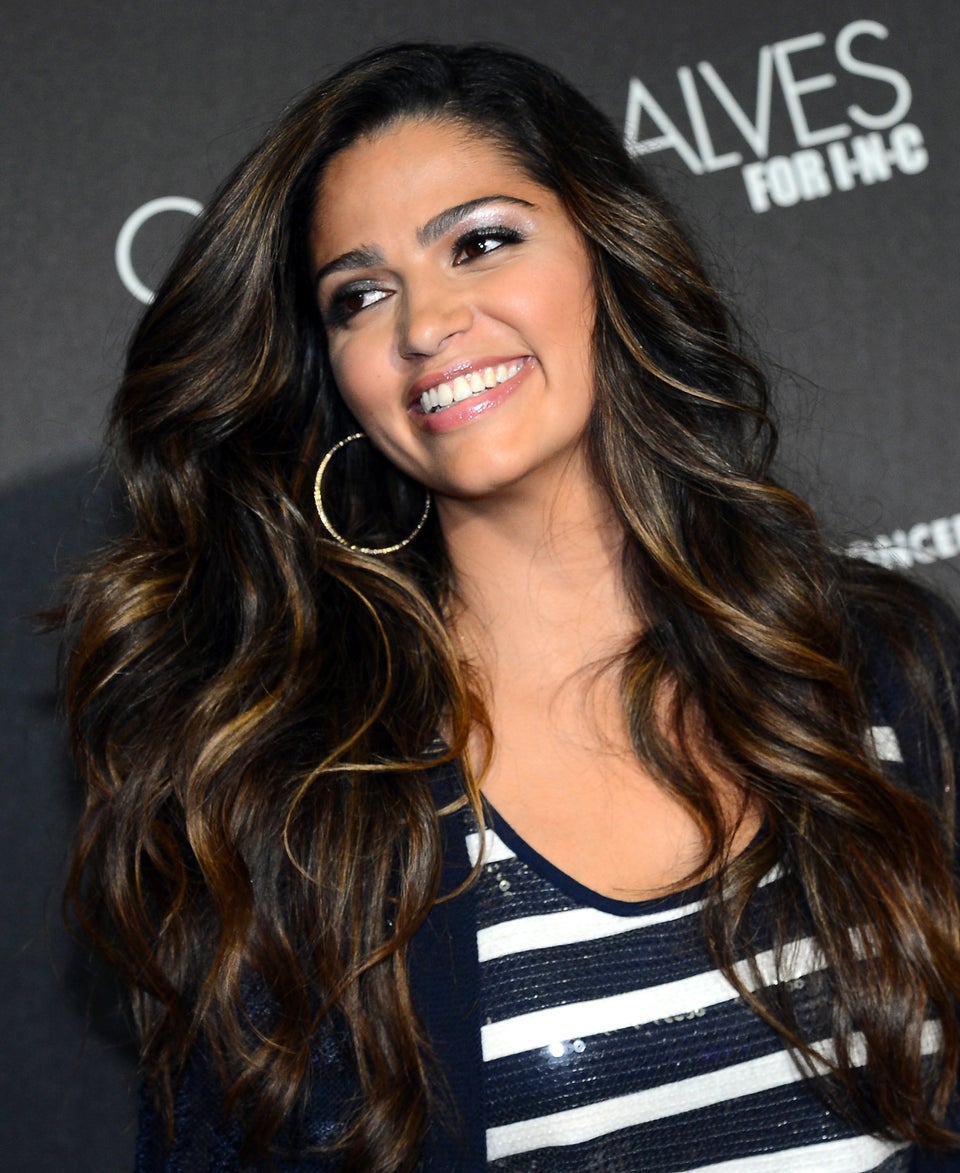 They said WHAT? #nofilter