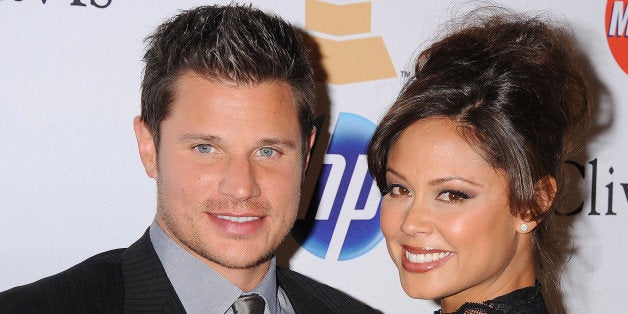 After numerous hosting gigs and TV guest roles, Vanessa Lachey has finally landed her "dream job" on the new Fox sitcom "Dads," playing Giovanni Ribisi's wife and the mother of their two children. As a new mom herself to 1-year-old son Camden with husband Nick Lachey, Vanessa can truly relate to her role.
Here, YourTango.com sits down with the former Miss Teen USA to talk about her "big guy and little guy" and more:
YourTango: How is it being a working mom, juggling both career and baby?
Vanessa Lachey: Working on the show makes it easier because there's truth behind what I'm doing—it's pretty much who I am. And because it's a multi-camera comedy, it's basically a 9 to 5 job. I can wake up in the morning, get my son out of bed, change him and give him his morning bottle then go to work, come home and feed him, bathe him, and put him to bed at night.
YourTango: Is Nick a hands-on dad?
Vanessa Lachey: Nick is extremely hands-on. Without him, I wouldn't be able to do it. I tell him that constantly. My heart goes out to single mothers. It's been challenging for us because Nick's been on tour all summer. Fortunately, he [came] home August 5 and I [went] back to work August 12.
YourTango: Has having Camden made your relationship closer?
Vanessa Lachey: Yeah. We just got married two years ago this [past] July. We're still newlyweds, but it's amazing. I like to think that it hasn't brought us closer together, it's enhanced what we already had—he's the icing on the cake. It's been awesome. I feel very lucky, very blessed, and excited.
YourTango: If you could tell your younger self something you know now about love, what would that be?
Vanessa Lachey: One thing I always did believe is that love is important; it should always be a priority in your life. But one thing I would tell my younger self is don't take everything so seriously in love. Trust is the most important part of a relationship, closely followed by communication. I think that if you have those two things, everything else falls into place—your affection, your emotional connection.
YourTango: What's the best love advice you received?
Vanessa Lachey: Don't lie to your partner. Ultimately the expression on your face gives you away, and they feel betrayed by the lie. If this is the person you're going to be with—forever and ever, for better or worse—they will love you for all of your good and all of your bad. They'll love you for you. So open communication is key. I have no secrets and no skeletons in my closet with my husband, and I love that. I feel comfortable and at ease with myself when I'm around him. I love the woman that I've become with him.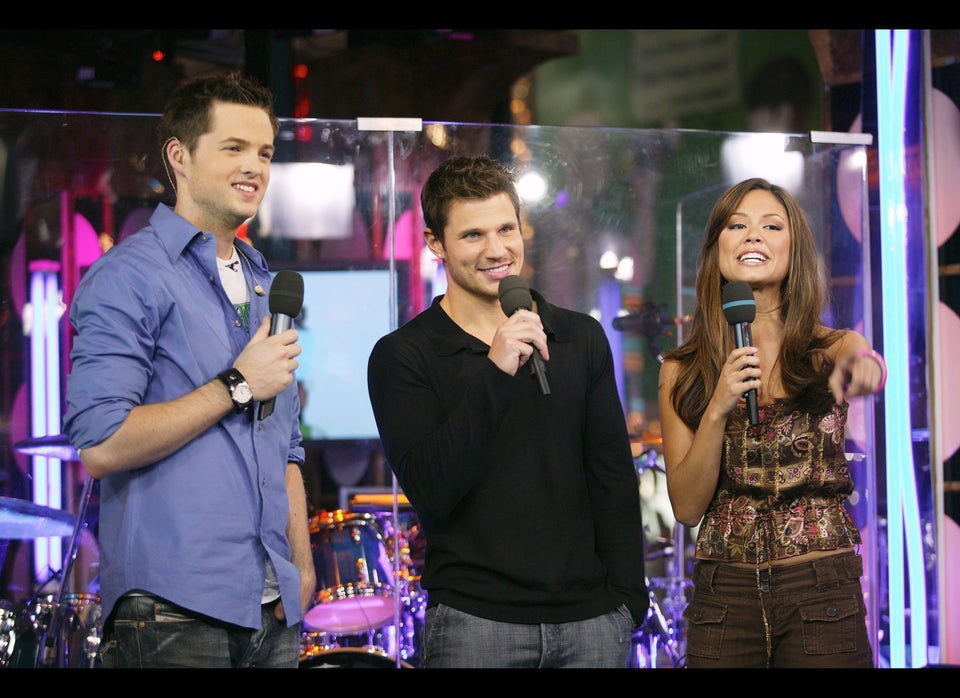 Nick Lachey & Vanessa Minnillo