Vanessa and Nick Lachey opened up about the emotional premature birth of their son in a segment on "Dancing With the Stars" on Monday night.
Vanessa was in the hospital on bedrest when she went into labor just 29 weeks into her pregnancy with son Phoenix Robert. She was immediately taken into surgery to safely deliver the baby on Christmas Eve. Vanessa recounted her fear leading up to the procedure.
"I was on the operating bed and I looked up and I didn't know a single face, and I remembered thinking, 'I hope the baby's OK,' and 'Don't worry about me. Just make him OK,'" Vanessa explained.
Vanessa began to cry telling the story, and her husband, singer Nick Lachey, couldn't help but get choked up as well.
"I was scared to see him because, I think, as a man you want to believe you can protect your kids, protect your wife," Nick explained. "I never felt so helpless. There was nothing I could do."
During the competition, Vanessa put her emotions into a rumba with her professional partner, Maksim Chmerkovskiy, dancing to Nick Lachey's version of "Godspeed (Sweet Dreams)." The mother explained that the song helped her through the emotional period while her son was in the hospital, saying it helped them find peace and solace.
"This song got us through some really tough times and helped us bond even closer as a family," Vanessa said.
Phoenix, almost a year old now, is healthy and at home with his brother Camden and sister Brooklyn.
Watch Vanessa share her story in the full clip above.
CORRECTION: An earlier version of this article mistakenly stated that Nick Lachey wrote "Godspeed (Sweet Dreams)." The song was written by Radney Foster and popularized by the Dixie Chicks.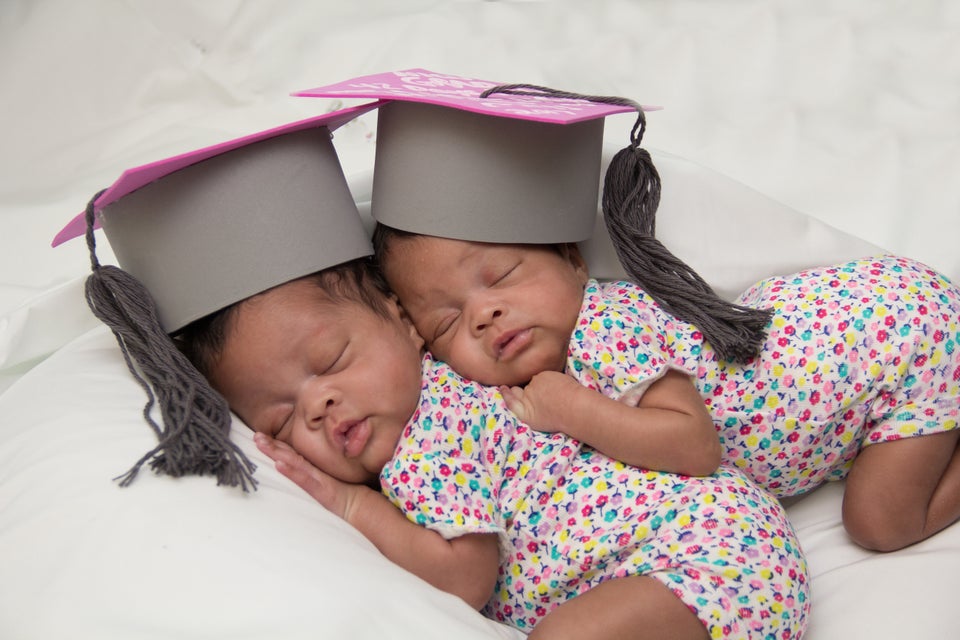 NICU Babies 'Graduate' In Sweet Hospital Tradition