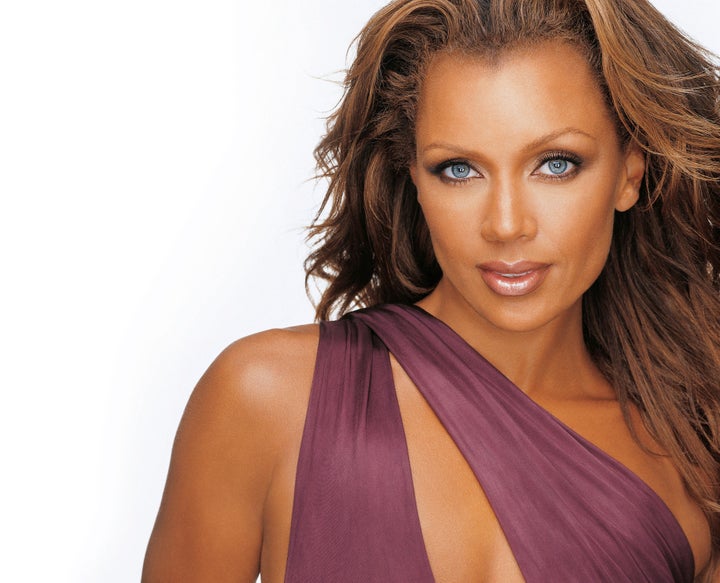 The project that first sequenced a human genome in 2000 took 15 years and cost about $3 billion.
Now it takes six to eight weeks and costs as little as $100. Takers include actress Vanessa Williams, who has a long interest in tracing her family history.
"I've got blue eyes, my brother also has light eyes, and everyone says, 'Well, what are you? You're mixed with something. What is it?'" Williams told The Huffington Post. "My parents are black ... but I was a bit defensive, because I don't know, all of my relatives look like me. And we know as much as we can."
Two years ago, Williams found herself choking back tears as she traced her family history during the second season of NBC's now-defunct series, "Who Do You Think You Are?"
"I knew more about my father's side because we opened the show visiting my family cemetery in Oyster Bay, New York," Williams said, recalling the discoveries she made on the show, including a tintype photograph of her great great-grandfather David Carll, a Civil War veteran.
"I got a chance to go to the National Archives and see a tintype, which he had sent in to get his military benefits," Williams said. "Because he couldn't read or write, because he was a laborer in Oyster Bay on the fishing ships, they got his name wrong. When he was released ... he sent a picture in a tintype to the government to prove who he was. That was an amazing discovery to actually see him in his Union uniform with the American flag draped over his knee. It was phenomenal."
Williams traced her grandfather's roots back to Tennessee, where the family patriarch, born a house slave, eventually worked as a principal and teacher. "Those were my two stories and they were extremely prideful because they were two men whose names I can see written in stone because of their achievements," Williams said.
While the experience helped her fill in gaps in her family's Tennessee and New York family tree, Williams said her travels to Africa inspired her to dig deeper.
"I remember the first time I visited South Africa, I saw different tribes and different features. I've been to Kenya as well and it's one of those unfortunate things as African Americans, knowing that you don't have a clear association with any tribe," she said. "You know that it's the west coast obviously, because of the slave trade, [but] you're envious of other family histories that can say we're 100 percent Polish ... or whatever."
Williams jumped at the opportunity to try out genealogy website Ancestry.com's DNA test -- a mail-order tube-and-swab kit priced from $200 to $350 that the company says offers customers detailed results in six to eight weeks. Dozens of other commercial labs offer similar testing, with prices from $100 to $400.
Genetic testing like this wasn't accessible to most people even two years ago, when Williams appeared on "Who Do You Think You Are?" As more people get tested, the companies' growing databases allow customers to identify common ancestors, or cousins.
"Once we have the genetic print, we'll do two things," said Ken Chahine, general manager of the DNA division of the Ancestry.com. "The first thing is ethnic breakdown. We compare that genetic signature against reference samples from all over the world ... and then we use very sophisticated algorithms to say where is [the] DNA most likely to come from."
For Williams, her genome revealed this mixture: 23 percent Ghana; 17 percent British Isles; 15 percent Cameroon/Congo; 13 percent Finnish/Ural/Volga; 11 percent southern European; 7 percent Togo; 6 percent Benin; 5 percent Senegal; 4 percent Spain/Portugal.
The second part of Ancestry.com's test compares the subject's DNA with that of others who have been tested. "If two people are related, they had a common ancestor, and if they had a common ancestor, they should share large segments of DNA that are identical," Chahine said. "Depending on how long of a [DNA] segment you share with this other individual, we can make a prediction as to what your cousinship would be."
Williams only recently got her results and hasn't yet determined whether she has undiscovered distant cousins.
* According to Ancestry.com, the average African American is 65 percent sub-Saharan African, 29 percent European and 2 percent Native American.

* According to 23andme.com, the average African American is 75 percent sub-Saharan African, 22 percent European and only 0.6 percent Native American.

* According to Family Tree DNA.com, the average African American is 72.95 percent sub-Saharan African, 22.83 percent European and 1.7 percent Native American.

* According to National Geographic's Genographic Project, the average African American is 80 percent sub-Saharan African, 19 percent European and 1 percent Native American.
"These admixture tests reveal surprising information about the complex genetic makeup of the African American community, and speak volumes about the hidden history of American racial and social relations encoded in our genes," Gates said. "Judging from these test results, the bottom line is that black and white Americans are inextricably interconnected at the level of their genomes, and African Americans are a profoundly 'mixed' people, far more than anyone thought possible before these DNA tests were invented."
Williams said the test proves the basis for personality traits she's witnessed throughout her life.
"My mom did her test ... and a surprising percentage that came up with her is the Turkey/Persia region," Williams said. "I always tease her because she loves to bargain and she loves going to bazaars. We've gone to Egypt twice and she's in her element."
Williams recalled her brother being diagnosed as a child with a blood disease common in Italian populations. "My mother said, 'We don't have any Italian in our family,' but now that I know he's 11 percent southern European, bingo, there it is," Williams said.
While Chahine and his team work to refine genomic testing, Williams said she has other plans to explore her roots. "For one, I already know where my next trips are going to be," she said. "I want to see if anyone looks like me, or if I feel some kind of connection."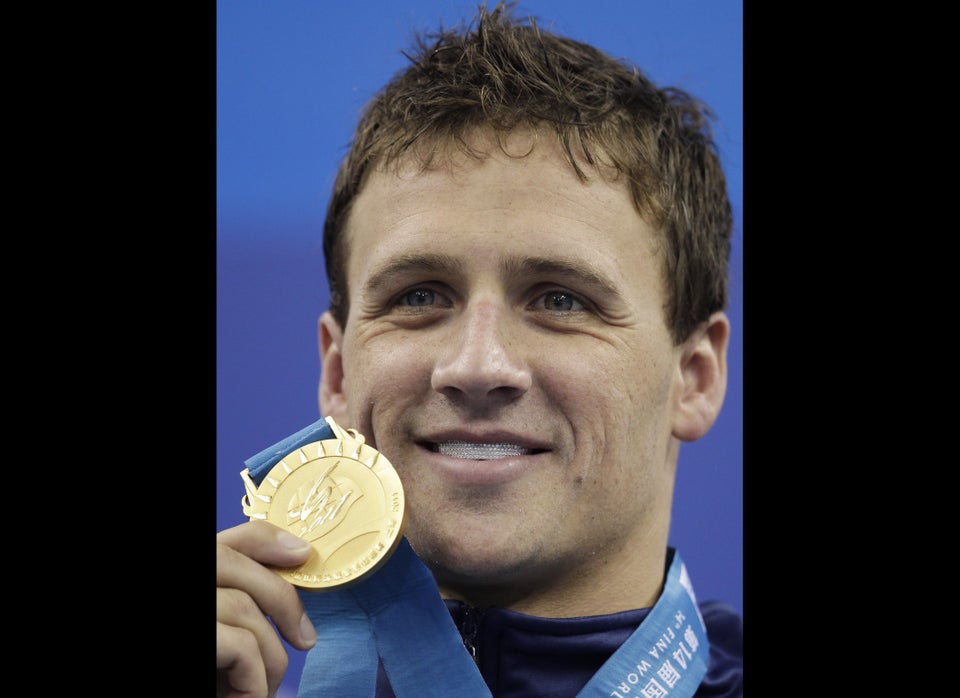 27 Celebs You Didn't Know Were Latino
Popular in the Community