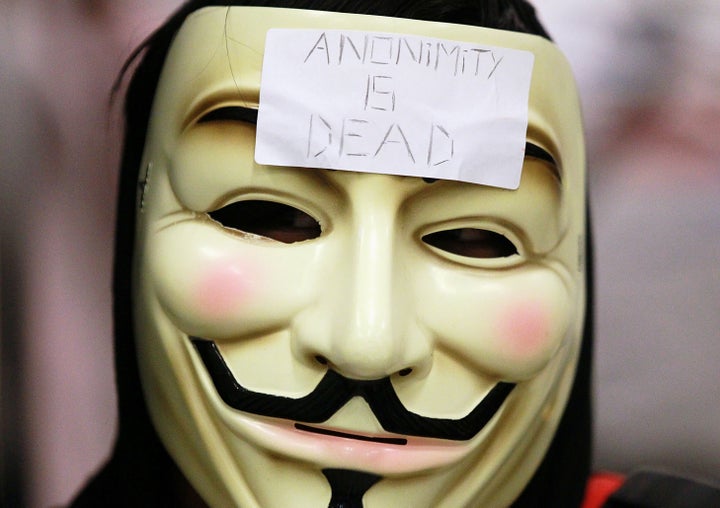 LONDON (AP) -- A Texas-based defense and aerospace firm says one of its top officials has had his email account broken into by the hacking group Anonymous.
Vanguard Defense Industries' chief executive Michael Buscher says messages have been stolen from the private Gmail account of Richard T. Garcia, a former FBI agent who now works as the company's senior vice president.
Anonymous said in a statement it had pilfered 1 gigabyte of data – including personal information, internal meeting notes and several dozen counterterrorism documents which it claimed were marked "law enforcement sensitive" or "for official use only."
But Buscher told the Associated Press "there isn't anything sensitive" in the released material. He said the hackers had not been able to breach the company's servers or its website, which appeared to operating as normal Friday.
Buscher's Houston-area company specializes in the design and development of drones for law enforcement and the private sector. The hackers claimed to have stolen schematics – an apparent reference to the plans used for building unmanned aircraft – but Buscher denied that was the case.
"Those schematics are actually the spec sheets for the aircraft," he said, adding that the information had been publicly available on the company's website for months.
Anonymous, an informal group of hackers which has coalesced online over the past several years, has carried out campaigns against the Church of Scientology and financial companies such as MasterCard Inc. and PayPal Inc., which it attacked over their embargo on secret-spilling website WikiLeaks.
Following arrests of several suspected members of the group by international law enforcement, the group has increasingly turned its attention to the military, defense contractors, and the Federal Bureau of Investigation.
Some of its most recent high-profile victims include Booz Allen Hamilton Inc. and ManTech International Corp., which among other things provides cybersecurity services to the FBI.
Anonymous said its latest stunt wasn't only intended to cause "embarrassment and disruption" to Vanguard Defense Industries but also "to send a strong message to the hacker community."
"White hat sellouts, law enforcement collaborators, and military contractors beware: We're coming for your mail spools, bash history files, and confidential documents," it said.
Popular in the Community