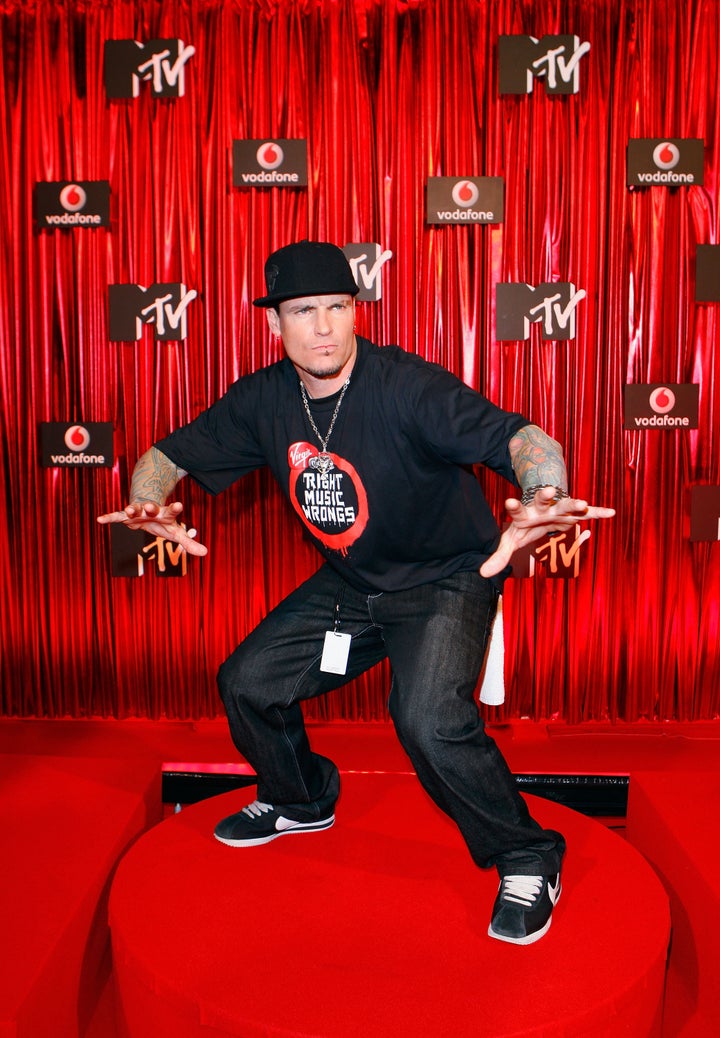 Could Vanilla Ice finally be delivering his long-awaited second hit?
The onetime rap star is out of the music business, but after a rocky two decades, has landed a major film role. Variety reports that Vanilla Ice, real name: Robert Van Winkle, has been cast in the upcoming Adam Sandler film, "I Hate You Dad."
Ice will play a longtime friend of Sandler, who, in turn, will play Andy Samberg's dad. In the film, Sandler moves in with Samberg and his new fiancee, whom Sandler immediately begins to feud with.
Variety also reports that Leighton Meester, last seen on the big screen in this winter's "The Roommate," and before that, "Country Strong," is in talks for the role of Samberg's bride to be.
For the past two decades, Vanilla Ice has released a number of poorly received albums, jumping between hip hop, rock and grunge to create a unique, if not highly popular, style. He's continued to tour, but drug problems and some outlandish behavior have taken their toll on his reputation.
Samberg, who like Sandler has achieved his initial fame through a star turn on "Saturday Night Live," will see his comedy/music trio "The Lonely Island" drop its second record, "Turtlenecks and Chains," on May 25th.
Popular in the Community