In the midst of the chicness that was London Fashion Week's front rows and parties, Vanity Fair and Juicy Couture decided to consummate their unlikely marriage with a gala and a very bizarre red carpet.
We're all in favor of the seemingly odd pairing of the high-minded magazine and the tracksuit-peddling brand. But the "Vanities" party, thrown by Shailene Woodley and Vanity Fair West Coast Editor Krista Smith as a pre-Oscars celebration, brought out the most random assortment of stars in some rather befuddling outfits.
Olivia Munn showed up looking more matronly than we've ever seen her, Rashida Jones almost forgot her pants, Hayden Panettiere threw on a muumuu, Marcia Gay Harden appeared to be drowning in something drapey and Jessica Chastain's chest looked like it was gasping for air -- and hers wasn't even the strangest bust of the night, what with Dania Ramirez dangerously close to a wardrobe malfunction.
All in all, it has us slightly nervous for Sunday's Oscars. If the Academy Awards red carpet is anything like this, making a "Best Dressed" list will be harder than... well, explaining last night's "Vanities" red carpet. Check out the photos (and attempt to pick a favorite look) below.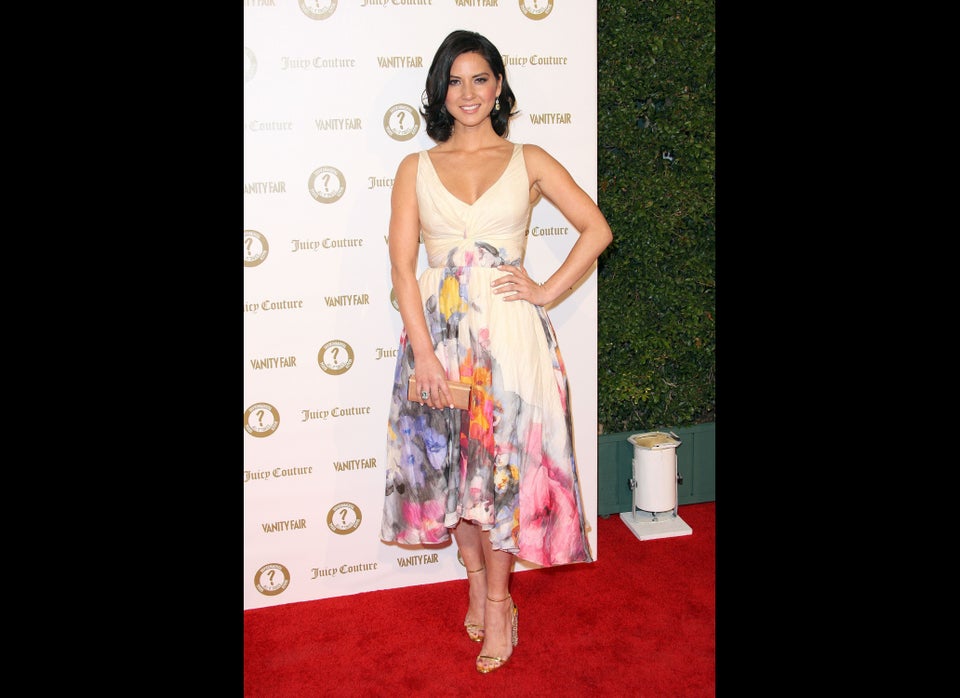 vanity fair x juicy couture oscars pre-party