Lupita Nyong'o's star is rising quick, fast and in a hurry! The "12 Years A Slave" actress has already scored a Golden Globe nomination, Oscars nomination, a few magazine covers (see: this and that) and a major fashion campaign. But it's Lupita's most recent accolade that has some people jeering not cheering.
On Wednesday, Vanity Fair proudly announced that the 30-year-old Kenyan beauty was the subject of the Vanities section of its February issue by tweeting out a photo from the editorial.
And while Lupita looks lovely in the image -- per usual -- some folks were quick to point out that the star's flawless chocolate skin looked lightened in the image.
This isn't the first time questions like this have been asked. Beyoncé and India.Arie are just a few of the black stars who have also found themselves in skin-lightening scandals.
What do you think? Did Vanity Fair intentionally brighten Lupita's skin color or is this simply an issue of set lighting?
Let us know what you think about Lupita's Vanity Fair shoot in the poll and comments section below.
Before You Go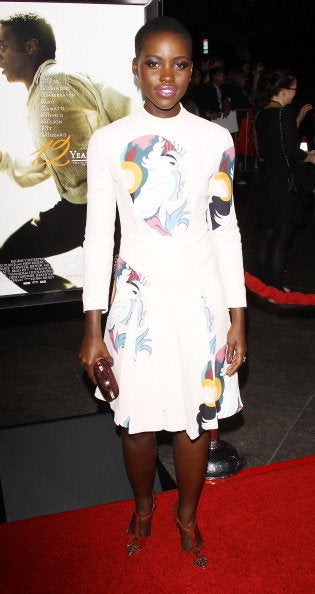 Style Star: Lupita Nyongo
Popular in the Community