Vanity Fair has unveiled the cover of its 17th annual Hollywood Issue, for which the magazine "went back to the basics - no teenagers, no penguins, no (full-on) nudity, just the most exciting actors and actresses of the moment." There is also a lion cub and some Olivia Wilde side boob.
Last year's cover came under fire for featuring only young white women for the second year in a row.
This year there is more age and gender diversity and two people of color appear after the fold - 'The Hurt Locker' star Anthony Mackie and Rashida Jones (whose father, Quincy Jones, is black and mother, Peggy Lipton, is Jewish).
From left to right: Ryan Reynolds, Jake Gyllenhaal, Anne Hathaway, James Franco, Jennifer Lawrence, Anthony Mackie, Olivia Wilde, Jesse Eisenberg, Mila Kunis, Robert Duvall, Joseph Gordon-Levitt, Andrew Garfield, Rashida Jones, Garrett Hedlund and Noomi Rapace (the original 'Girl with the Dragon Tattoo').
Read more about the cover shoot here and pick up the new Vanity Fair on newsstands Thursday.
PHOTO: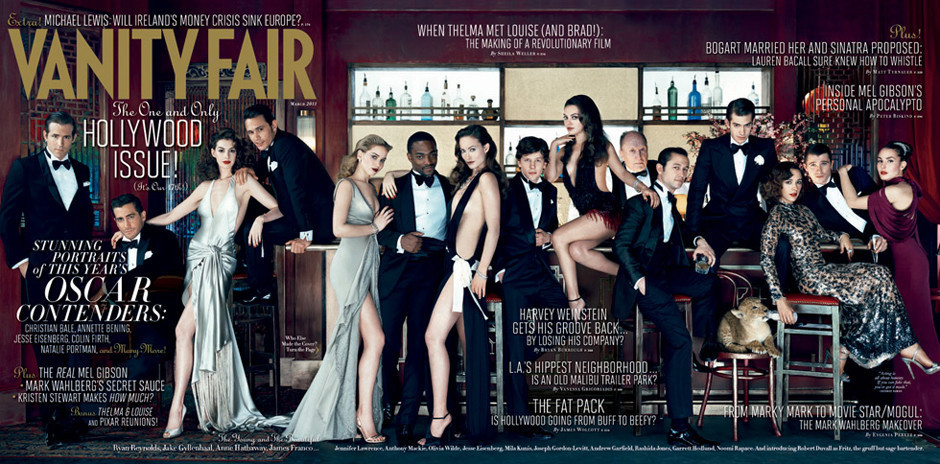 Last year's cover: