Vanity Fair's March issue is out this week, and its cover compilation of young Hollywood actresses looks somewhat familiar.
As seen below the cover features, left to right, Abbie Cornish, Kristen Stewart, Carey Mulligan, Amanda Seyfried, Rebecca Hall, Mia Wasikowska, Anna Kendrick, Emma Stone, and Evan Rachel Wood.
Only Abbie, Kristen and Carey fit on the cover, the other 6 are on the fold out.
But, it was just August 2008 that saw the 'Hollywood Next Wave' cover with Kristen and Amanda on it (scroll to see it). Sadly for Amanda, despite the worldwide success of "Mamma Mia!," the strength of "Big Love" and the impending "Dear John," she's still fourth over but has been demoted off the cover. Maybe that's why she looks so sad.
Also, both issues are all white.
Meanwhile Abbie Cornish, now dating Ryan Phillippe, is on the front page of the issue. Back in April of 1999 Phillippe's ex-wife Reese Witherspoon had a similar honor when she was on a "Hollywood's New Kids" cover (scroll to see it). She then graced the cover multiple times alone.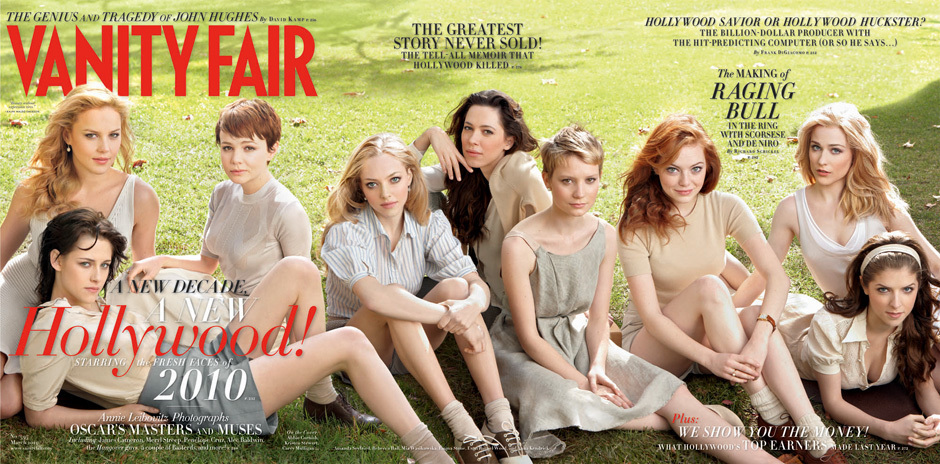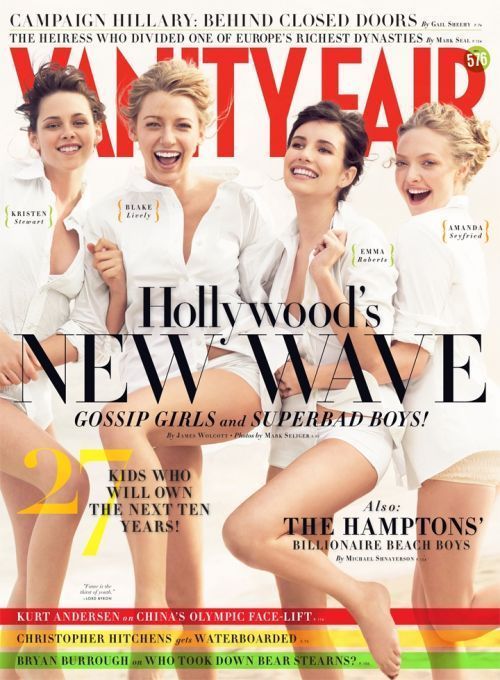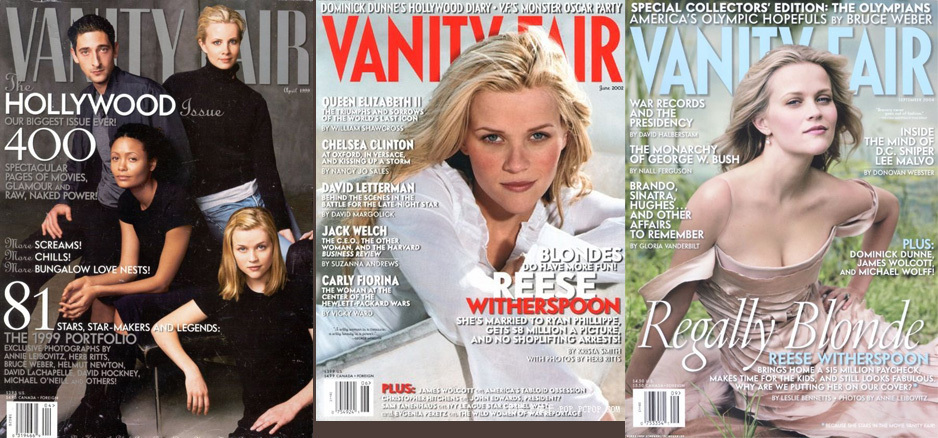 Popular in the Community