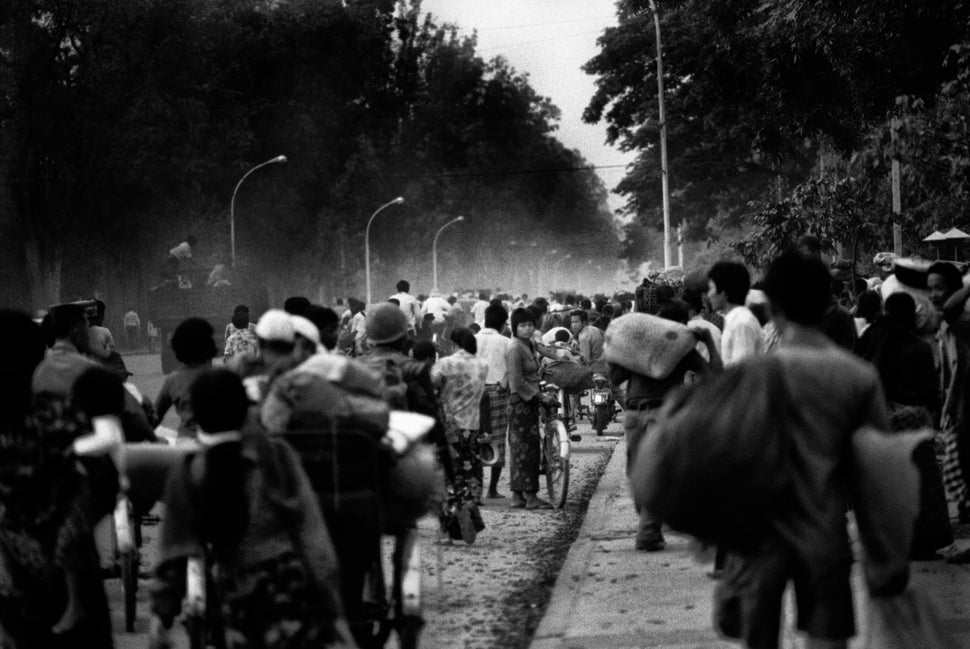 The first time Vannead Horn tried to flee Cambodia, he was 20 years old. 
He was in a rice field where he was forced to work, 6 miles from his family's village, when news spread that his father, along with all the other fathers in the village, had been executed at a killing field under orders of the Khmer Rouge regime. The rest of his family, including his mom, sister and brothers, were likely next.
Horn made plans with other field workers to trek back to the village and join their families that night, but heavy rain made the jungles impassable. When the morning arrived, so did a letter from Horn's mother.
"My mom and my siblings wrote me telling me to stay away. Don't go joining them ... Do whatever I could to escape," Horn recalled of that day in 1978. "This was a world of sacrifice."
Horn was the only person in his family to survive the Cambodian genocide that terrorized the country between 1975 to 1979 under the Khmer Rouge, considered one of the deadliest regimes in modern history. During those years, an estimated 1.7 million people died from execution, starvation, exhaustion or torture as rebel leaders attempted to turn Cambodia into an agrarian society, based on the ideology of communism.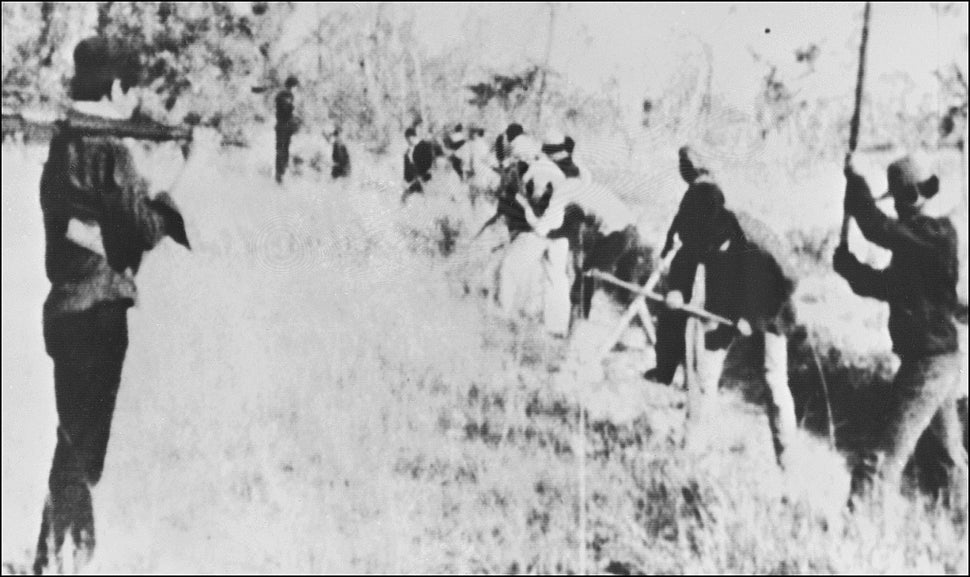 Today, as countries like the U.S., Canada and France are embroiled in debate over the hundreds of thousands of refugees fleeing countries torn by war and terrorism, Horn can't help but reflect on his experience as a refugee who feared for his life in his native Cambodia.
"I was born in the wrong place at the wrong time," Horn, now a 59-year-old French citizen and engineer living in Southern California, told HuffPost. "I was condemned to be poor. I was born [in Cambodia] and I suffered. My own people wanted to kill me. My own people put me down."
When Horn first attempted to escape to Vietnam the day he received his family's last letter, he got lost in the jungle and was forced to return to the rice fields. He continued working the fields until 1979 when Vietnamese forces overthrew the Khmer Rouge.
As the communist regime faltered, Horn and his new family, along with tens of thousands of Cambodian refugees who refused to live under Vietnamese rule, fled to the Thailand border. But by the time Horn reached it, Thailand had closed its borders to refugees.
"All of the countries who were accepting refugees said, 'Enough. Too much refugees, too much problems,'" Horn explained. "I had to walk through the jungle. I had to choose between death or survival."
Horn and his family eventually found asylum in France and became French citizens. There, Horn learned the country's language, obtained a master's degree in engineering and eventually moved to the U.S., where he still works as an engineer. His three children went on to follow in his footsteps and become engineers too.
In 2016, Horn published an autobiography, "The Spirit of a Fighter," in 2016 to preserve the memory of his family and honor the sacrifices they made for him.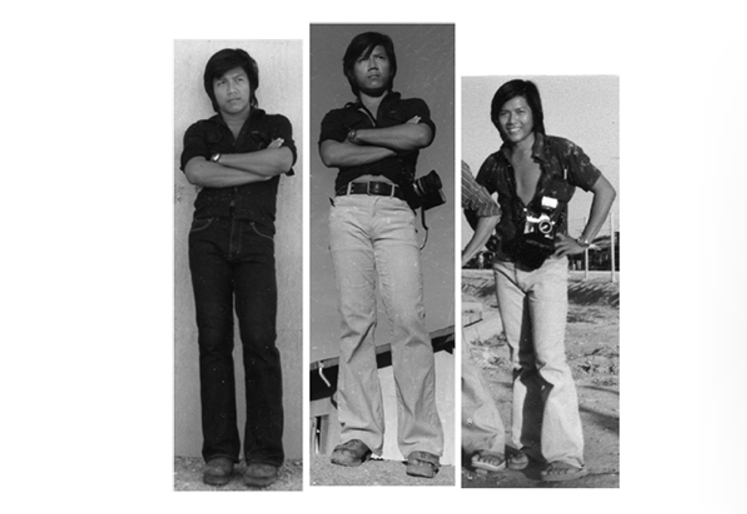 Horn doesn't blame countries like Thailand, which he says closed its borders on him to protect its own population. But he thinks governments today should be more compassionate toward refugees of war, who have virtually no other options: They either stay and suffer in their own country, or risk their lives trying to escape.
"Like now, what can a refugee do?" Horn said of Syrian refugees. "They go through the ocean and they sink and die."
Horn acknowledges that today's refugee crisis is more complex, but he says that governments can learn a lot from his experience.
"I'd say every country has a right to protect their country, but think about our past. Think about our story," Horn said, referring to the Cambodian refugees who were simply looking for a better life.
"Protecting your country is a good thing, but [look] beyond [to] the humanity," he added. "These people did not create this problem. They are like me, trying to protect their families."
And when refugees are behind a new border, Horn urges citizens to be open to their presence.
"Screen them, but respect everyone," Horn said. "You don't have to share with me, I'm just asking you to accept me. When we are here, we have to ask people who live here just to accept us."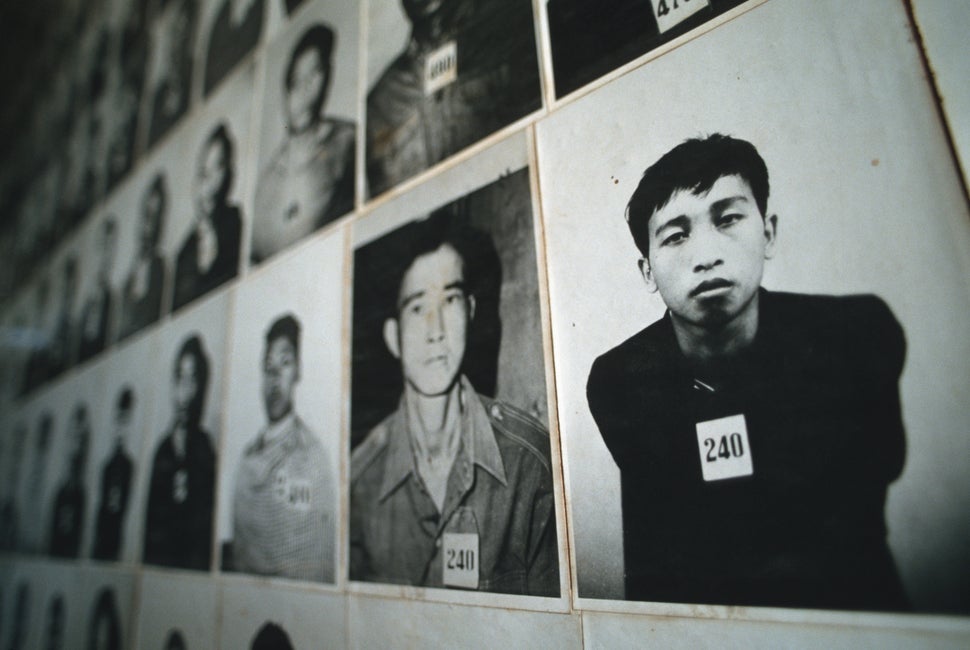 Calling all HuffPost superfans!
Sign up for membership to become a founding member and help shape HuffPost's next chapter
BEFORE YOU GO
PHOTO GALLERY
Portraits of Syrian Refugee Men Resettled In The U.S.