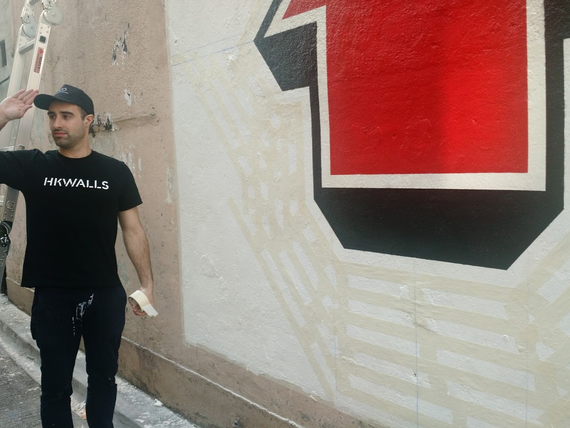 An artist works on a spraypainted work on a wall in Hong Kong as part of the HKWalls program, sponsored in part by Vans (photo: Hugh McIntyre)
Aside from typical advertising, many brands look to associate themselves with the biggest, the brightest, and the coolest in all verticals. They need these connections to rockers, pop stars, athletes, actors and actresses, and the like to help them become even just a bit closer to their consumers, and potential new customers. In a world that has started ignoring the millions or marketing messages being thrown at every person every day.
While most companies spend all of their marketing effort and dollars trying to simply get in on the fame, others seem to be in it for the fun, which is truly what their consumers want. It's a risky, somewhat unorthodox practice, but one that is working perfectly for at least one brand, which has gone down this route for years, paving the way for the anti-marketing marketing strategy.
Vans, a company which at its most basic description creates skateboard-appropriate shoes and related gear, is doing so much more than just making and selling clothes, and those that have been fans of the brand for a long time are much more connected to the ethos and the personality than the products, and it's thanks to the company taking risks and going where others haven't. As somebody who closely watches the interactions between brands and the music world, it's fascinating to see Vans deviate from safe plans and associations that may have better return on investment figures and do their own thing, having a buttload of fun the entire time.
The shoemaker is involved in so many things outside of clothing, from music to sports to art, but those at every level of Vans do things in ways where other brands aren't competing.
In music, it's not about the sexiest pop star or the dopest rapper, but rather all things punk rock--and not even the superstars of that genre, if there was such a thing. The company's annual SXSW party, which has now been a staple of the Austin, TX festival for many years, doesn't bring celebs like Lil Wayne or Lady Gaga, which other brands have been known to do, instead opting to give a stage to those acts just getting started, which is what the event was intended for in the first place. These bands might break up in a year and may never sell a record, but who cares? Their time on stage is entertaining, and the House Of Vans is always a must-see when visiting SXSW.
Not many brands, let alone sneaker brands, give much attention to the art world, but Vans has found a way to fit in even there, and unsurprisingly it's not in the high art world. The brand is associating itself with street art in so many different styles, including graffiti and urban murals. These artforms are typically thought of as nuisances, as illegal, and perhaps even as eyesores, but to Vans and those in its universe, they're perfect, and they embody everything the company wants to be.
Not many brands would turn to those artists that could have violated the law in the past for the sake of their art and hand them a check to do things bigger and better, but that's exactly what Vans did earlier this year in Hong Kong by partnering with HKWalls, an organization that wants to turn every blank wall in the city into a work of art. With Vans' assistance, local artists, many of whom also reside somewhere in this punk rock/skate world where the shoe company has led the charge for decades, "were able to take their projects to the next level, increasing exposure for their work," according to Mitch Whitaker, Vice President & Managing Director Vans - Asia Pacific, who spoke to me about why the company he works for is so committed to these types of programs.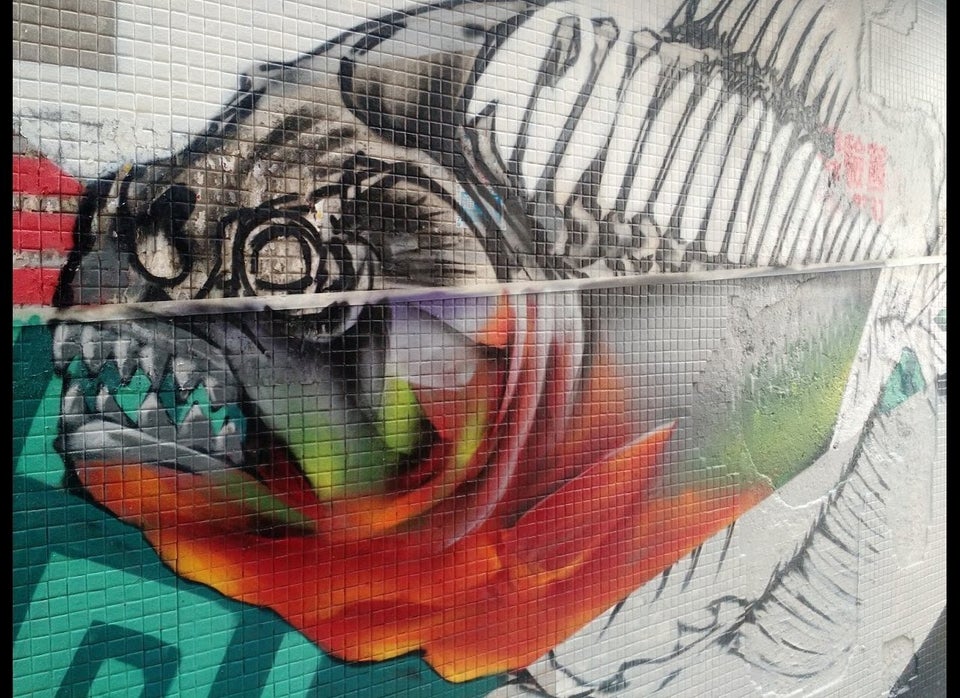 As I mentioned, for many brands, these connections would be deemed too risky, but with Vans, it just seems like good old fashioned fun. Whether it be punk rock, graffiti, skateboarding, or any of the other forms of self-expression where Vans has found cultural footing, those at the top of the rung seem to enjoy attempting to change the story. There is nothing wrong with these forms of art and music, and the stereotypes and the assumptions are outdated. It's time to throw them all out, but Vans seems to have a bit of fun being just as "bad."
For brands looking to do music and art "right," don't just take a look at what Vans is doing, but try to really understand why the company does what it does, and with such ease. It's not just about putting a punk rock act on a stage, or sponsoring a skateboarding team--it's about believing in what the kids are doing and being right alongside them in heart and in reality. There are plenty of ways to do things "wrong," and going about things correctly and authentically takes work, but it has to look easy. Tough (and a bit confusing), right?