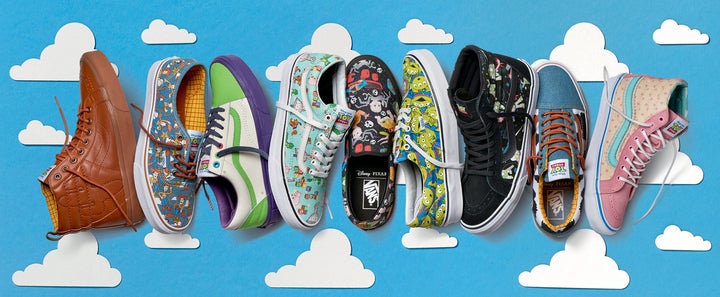 It's been six years since "Toy Story 3" gave us our last onscreen glimpse at the Toy Story universe. For many children of the 90s, the films defined childhood.
Vans teamed up with Disney-Pixar to produce this ultimate line of "Toy Story" footwear. Naturally, one shoe in each Woody and Buzz style has "Andy" emblazoned across the sole.
We're already predicting sales will go to infinity and beyond.
The line includes Woody- and Buzz Lightyear-inspired sneakers, as well as Bo Peep- and squeeze toy alien-patterned kicks.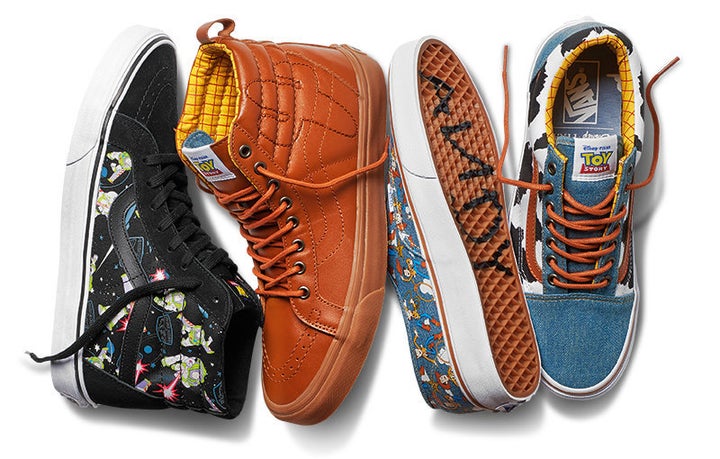 If you want to fully commit to the "Toy Story" look, Vans is also offering themed backpacks, hats, socks ― even boxers!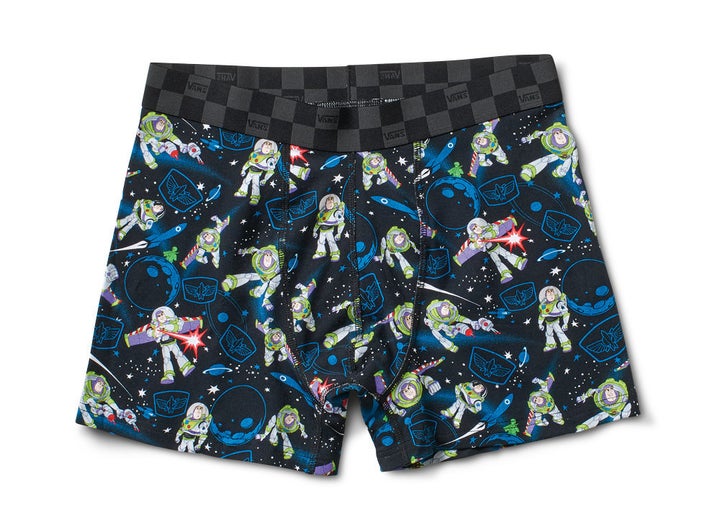 The Disney-Pixar "Toy Story" collection from Vans ranges in price from $10-$85. The collection is even available in miniature form for kids and toddlers! You can snag your "Toy Story" sneakers and apparel in Vans stores and online beginning October 7.
Check out more photos of the forthcoming collection below.