Vaping has officially taken over. Even the word 'vape' scored itself the title of Oxford Dictionaries' Word of the Year not too long ago. News coverage? It's got that too. Headlines like The Rise of the Vape, The Vaping Phenomenon, and Vaping for Health have been splashing across the Internet, and even inspiring hashtags like #VapeLife and #DoYouEvenVapeBro. Since its first step out into the spotlight, it's been touted as the healthier, more discrete and convenient option for smoking cannabis; and consumers are all about it. Vaporizers, specifically vape pens, are lightweight, and fit not only in your pocket or purse, but with whatever active, chill, or even all-around chaotic lifestyle you lead.
The hype is real. And so are these…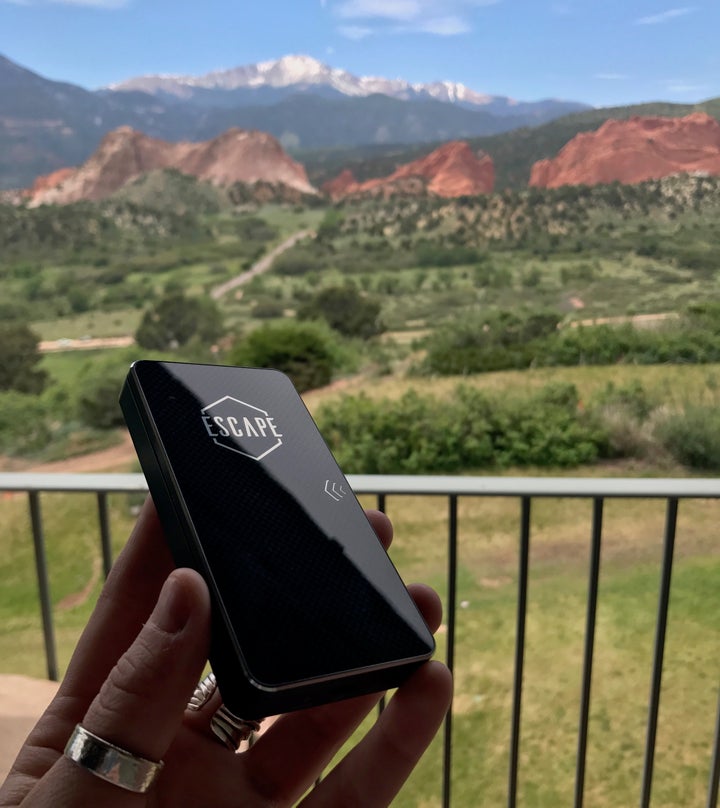 What's your escape? These three words bring you in as you unwrap your "Flight Kit" – complete with two "Jets" (vaporizer pens) and their accompanying elixir "Fuel Tanks" (aka cartridges). From its sleek iPod-like feel to its smooth and tasty distillate options (Blueberry Bliss, Pineapple Passion, and Mojito Mojo to name a few…), The Escape is the complete package. And I mean that literally… The lithium ion case, complete with a magnetic sliding mechanism, doubles as a charging port for the two vaporizer pens, so you never have to deal with a dead vape pen again. At about the size of a cigarette, the Jets are as discrete as it gets, producing little to no aroma and perfect for your on-the-go adventures. Looking for a subtle, convenient, and first-class vaping experience? The Escape is just the ticket. Ready for takeoff…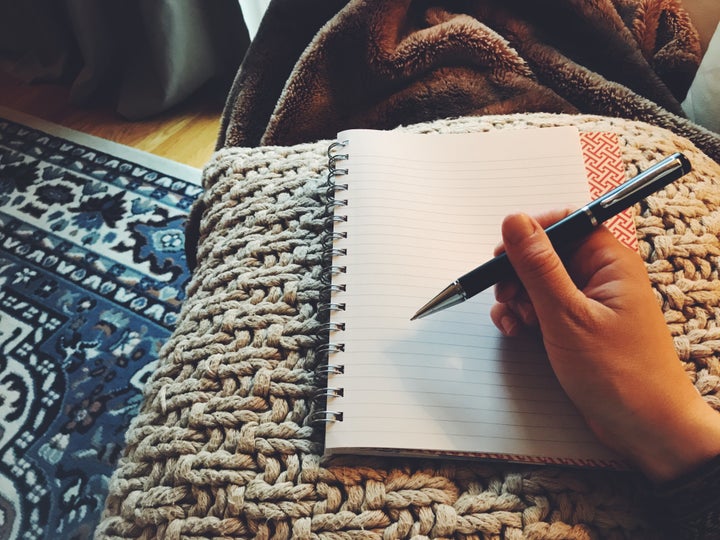 If you could personify the INDVR product lineup, you'd get a cross between the Fifty Shades of Grey dude or James Bond with some red-lipped, long-legged supermodel babe. After all, it's where "fashion meets function meets discretion." Nailed it, right…? As for its target market? It welcomes just about anyone looking for a classy yet incognito way to enjoy their favorite plant. Made with stainless steel, a rechargeable battery, and compatible with standard 510 cartridges, the INDVR vape comes in Lipstick, Mascara, and both Elite and Executive Pens. Besides their "portable yet stealthy" nature, their CO2 extracted oil blends (currently found exclusively at The Joint) have no polyethylene glycol and are made with essential oils, offering one of the safest and healthiest options on the market. Some of the flavors include Lemon Haze, Grapefruit, and, my personal favorite which is modeled after Andes mint chocolate. Keep an eye out for INDVR-specific oils coming soon!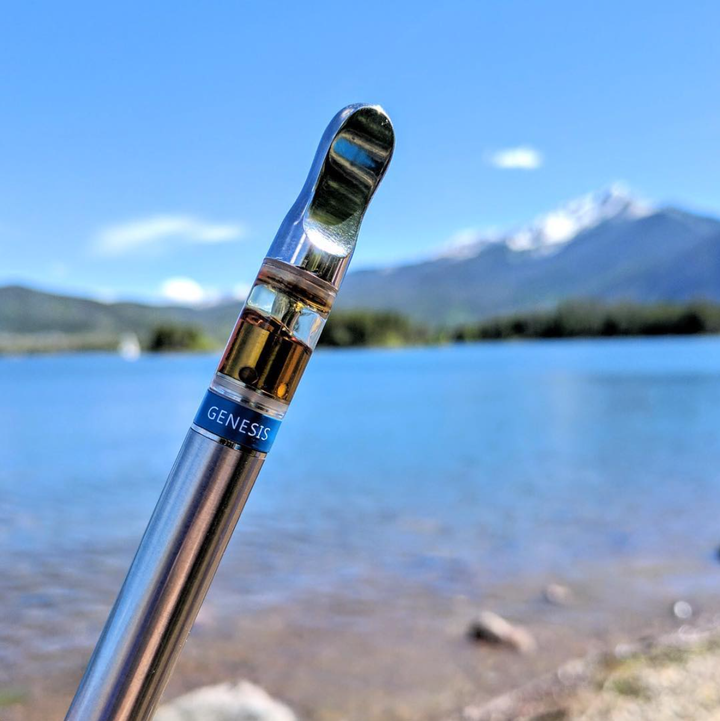 A few years, a group of scientists got together to study what happens with cannabis at a cellular level. Today, they've used that knowledge and created what may most accurately be described as "the Einstein of Vape Pens" – thanks to a first-of-its-kind formula they've aptly named Genesis. The unique blend is comprised of cannabinoids and terpenes at their purest form, and designed specifically to maximize activation at the CB1 Receptor site. (What'd I tell you, Einstein AF, right?) If you don't know what any of that means, basically, you can expect an uplifting, elevated experience from each velvety smooth pull. At 3-4 times more powerful than pure THC, this EBBU Bold formula is so exact that it still offers an easy way to control your dosage to just how you like it.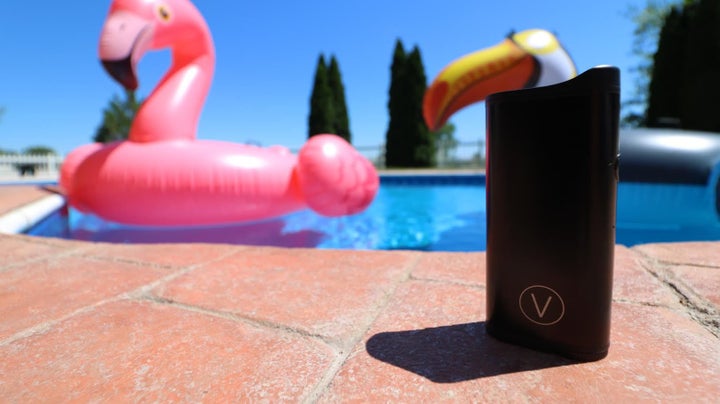 For all you O.G. herb and concentrate enthusiasts out there, look no further than the Vie. Designed by herb lovers, for herb lovers, it offers an affordable, versatile and reliable experience all in a device that fits perfectly in your jeans pocket. This is made possible by two things. First is its uniquely engineered disposable herb and concentrate capsule system. With its multi-sensor, algorithm-controlled heating system to boot, the Vie offers four customizable temperature settings that evenly and accurately heats the chamber (and whatever's in it) down to the last degree. With it, you can ensure you're getting the most and best flavor out of every single puff.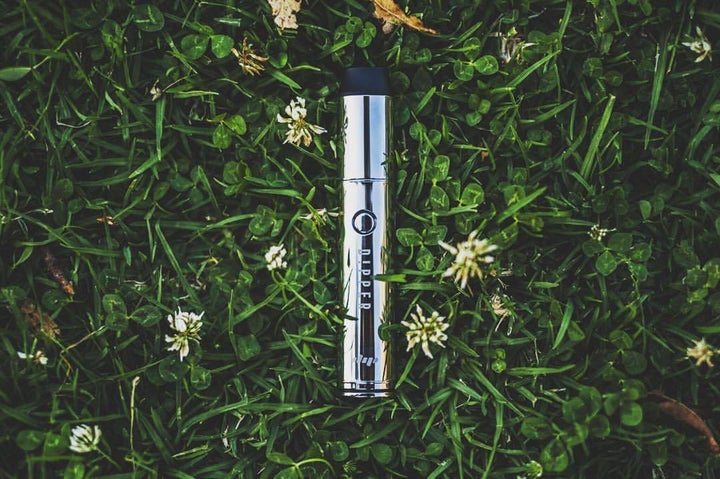 Dab queens and dab kings of the world, rejoice! This one's for you. The Dipper is a unique and multi-functional way to dab your favorite concentrates on the go, without a rig and torch. And, did we mention how shiny it is? Like seriously shiny… This compact and durable device is comprised of both a Vapor Tip Atomizer and a Quartz Crystal Atomizer, which gives you the option for either a traditional pack-and-go pen or hovered over a fresh bowl of concentrate and/or herb. With the help of its dual-purpose mouthpiece and easy-to-use multi-temperature settings, the Dipper is both user- and stoner-friendly in just about every way.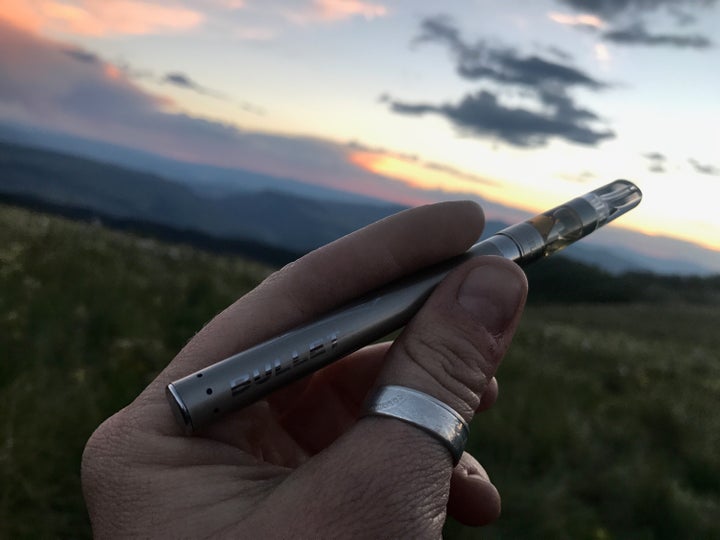 While you may be familiar with its parent company, Strainz, Bullet Concentrates and its new and improved product line is going strain-specific. Now all your favorites like Gorilla Glue, Grandaddy Purp, Sour Tangie, and more can be enjoyed in a convenient and easy-to-dose way that perfectly fits in with your active lifestyle. Each oil blend is crafted in a way that highlights the unique terpene profile of each strain, and promises to "provide an ultra pure and clean vaping experience designed for people with highly refined tastes." In addition to strain-specific cartridges, Strainz also features a variety of THC:CBD Ratio Cartridges that will soon be fully available in Nevada, Colorado, and Washington.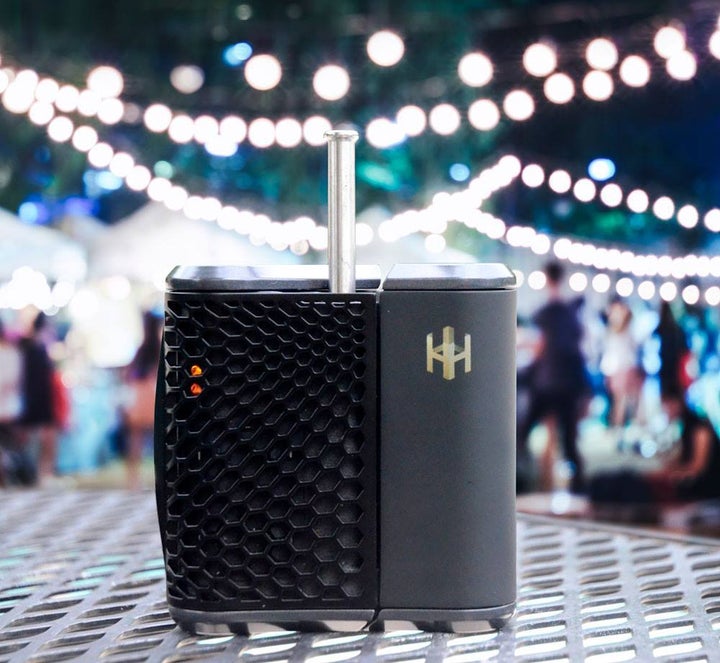 New to the vaping world and want to explore it all? Since 2013, this best-of-both-worlds dual chamber vaporizer (which – fun fact – was featured in this year's Oscar gift bags) has been proving that double the chambers most certainly equal double the fun. While delivering ultimate portability plus longer sessions, the Haze Dual V3 makes it so the possibilities are endless. Dried herb? Wax? Oil? Get a taste of it all, and customize it just how you like with its precision temperature, convection, and conduction capabilities. If you're trying to find your vaping sweet spot, remember that the cooler the temperature, the lighter the draw. Pack it beforehand and take the fun with you.
Related
Popular in the Community