For those that are active or health-conscious, the process of smoking cannabis can seem antithetical to clean living. While cannabis is considered safer than tobacco or alcohol, lighting up weed and smoking it in a pipe, blunt, or what have you still lets the smoker inhale carcinogens and butane fumes. The ash, resin, and pungency of smoking weed make it a messier form of medicine, which is why edibles, capsules, and other means of intake have been championed by non-smokers. The advent of portable vaporizers in recent years have introduced the possibility of ditching smoking altogether, though it has taken steady improvements to both the cannabis compound and micro heating technology to get to where vaping is poised to enter the mainstream.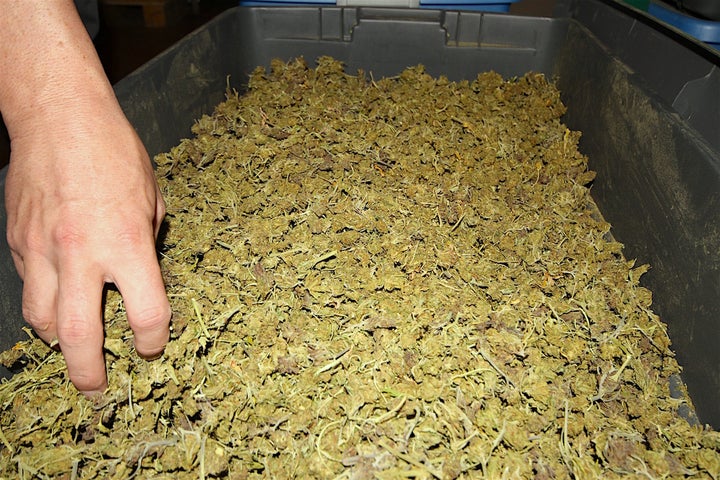 There is much to appreciate about the advantages of vaping compared to smoking cannabis: the lack of odor, the smooth inhalation, the convenience of being able to use indoors, the compact pens are discrete. But vaporizers have been evolving for some time, coming a long way from the Volcano™, where a small plug-in motor would heat up a hockey puck packed full of herb and inflate a plastic bag you take hits from—not the sexiest way to medicate.
Pen vaporizers arrived in the past five years with the promise of portability, and USB chargers replacing lighters as necessities. And while battery improvements have allowed vape pens to last longer and become more compact, the greater quest has been to perfect a form of concentrate that is consistent, potent, and responsive to the minuscule heat conductor in the pen. Dabs became popular in 2014, albeit the amount of butane used in this process of melting herb into a wax not only leaves residual butane in the goo, the process of cooking marijuana with open flame offers as much safety and reliability as an ad hoc meth lab.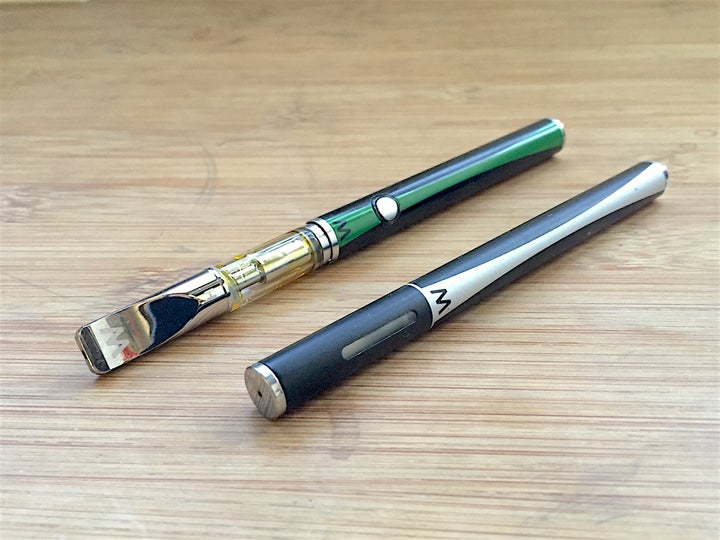 The last year or so has seen a solution emerge, quite literally, as the optimum form of consuming cannabis. Oils were once a sophisticated way to drip more THC onto weed, but on their own, curated carefully, they offer all the efficacy and more, offering the familiar taste but with virtually no fragrance.
There is not a lot of information out there about the best ways to filter cannabis plants into oil cleanly. Cannabis still goes unregulated to a large extent and lingering drug laws prevent significant federal research, so available studies are independent and limited. This gives way to "DIY" blog posts and YouTube videos about making hash oil at home by stuffing a test tube fulling of weed, saturating it with butane, and cooking the run off fluid with hot water as a means of extraction. It might not surprise you that novices attempting this technique have blown up their homes:
If you are opting to vape as a healthy alternative, it would seem counterintuitive to inhale compounds of lighter fluid and weed congealed onto household cooking utensils. This is a plant with extraordinary health applications, traditionally treating nausea, pain, and inflammation, and should be handled as such. As part of the endocrine system, we have cannabinoid receptors throughout our bodies, identified as Cannabinoid Receptor Type 1 or 2, with CB-1 receptors largely in the brain and CB-2 in the body. Our bodies produce endocannabinoids, enzymes that bind with receptor proteins embedded in cell membranes, sending a signal through cellular tissue to the nervous system.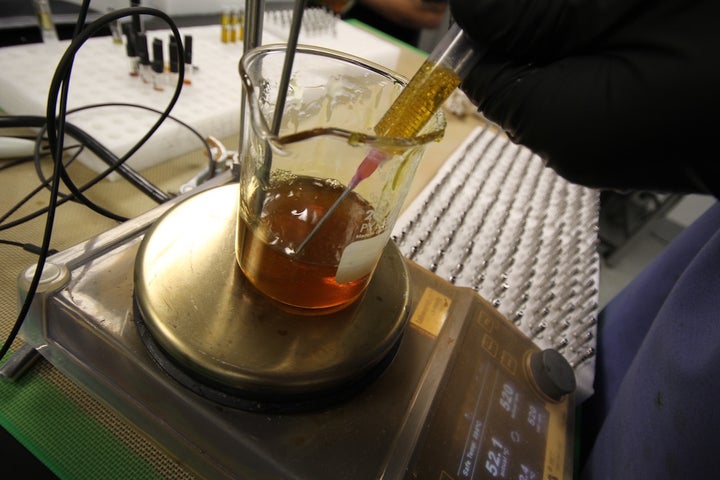 Cannabis produces over a hundred known cannabinoids offering different effects: Cannabinol (CBN) is created by tetrahydrocannabinol (THC), the psychoactive compound that produces the high and affects appetite, sleep, and pain stimuli. Cannabidiol (CBD) can be used in a variety of patient treatments without the psychoactive effects associated with a THC high, such as treating seizures, PTSD, and schizophrenic symptoms. These are just some of the more recent scientific insights gained as this once-outlawed plant becomes decriminalized and its applications expounded upon in laboratories.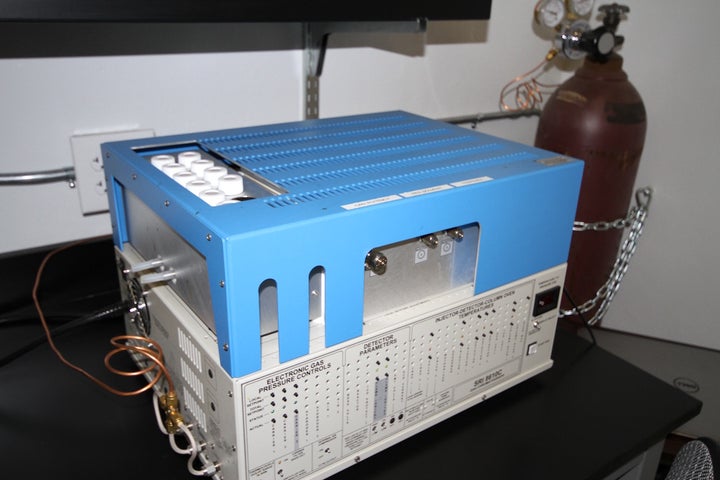 I visited a laboratory in California, W Vapes, that produces oil from cannabis using a CO2 extraction method, much cleaner than soaking buds of marijuana in butane. The CO2 extraction process retains a high amount of CBDs, whereas butane extraction can leave unhealthy residual solvents and you can't really fine tune the method. While the CO2 extraction process might seem overwhelming to folks like me who didn't take AP chem/phys in high school, it's principally the same technique used to decaffeinate coffee: super critical fluids, which are created under high pressure and extremely low temperatures, between distinct liquid and gas states.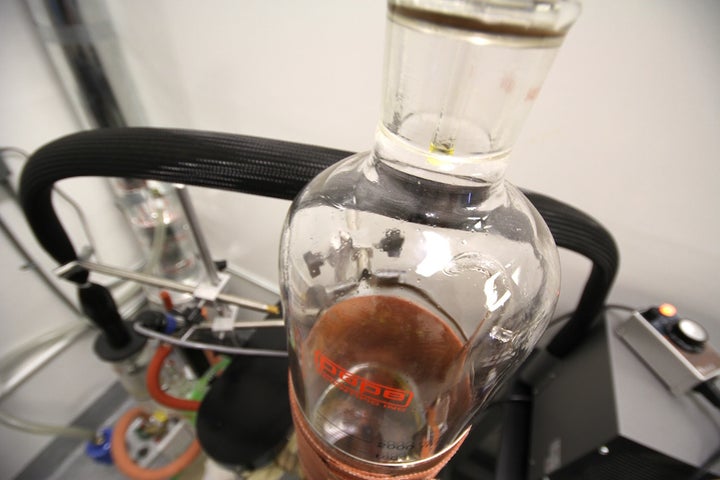 Liquid CO2 is used to separate the cannabis oil from the ground-up cannabis, isolating the oils and transferring them to an absorption chamber, where the pressure is released and the CO2 returns to a gaseous state. The CO2 is pumped back into pressurized container for reuse. The extracted oil is filtered further with ethanol, which in turn is removed from the refined oil through alternately cooling and heating the pudding-like compound, and fully expunged through multiple distillations. Several of the steps at the W Vapes labs involve proprietary equipment, derived from the types of industrial practices applied in researching and testing perfumes and fragrances.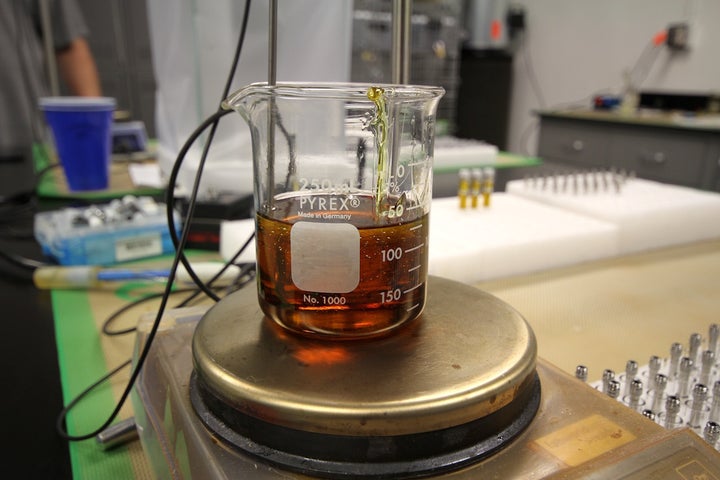 Days later, the finished oil is clear, with the plant's chlorophyll refined away. More importantly, the difference is in the vapor: unlike smoke, you won't feel a burn or smell the odor from burning the leaf. Newcomers to vaping might cough at first from inhaling deeply because the sensation does not feel like smoking. Some oil producers offer flavored versions; W Vapes maintains the original strain's taste through additional steps of re-integrating the terpenes, retrieved in the extraction process, back into the oil.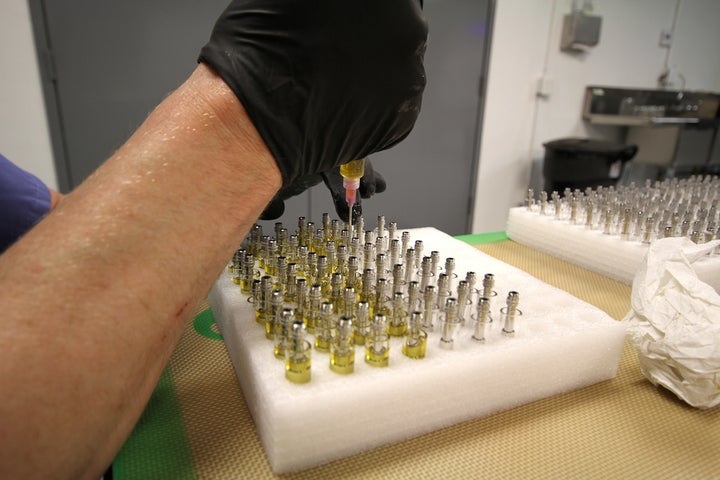 Compared to a variety of cannabis oils sampled from L.A. dispensaries, the careful procedures that W Vapes demonstrated make a clear difference, and wins them awards. Another appeal to those looking for a purer experience is the cartridge design. For instance, W Vapes uses a glass vial with a monogramed metal mouthpiece, not just to look fancy, it's preferable over plastic, considering you are heating this up and inhaling from it repeatedly.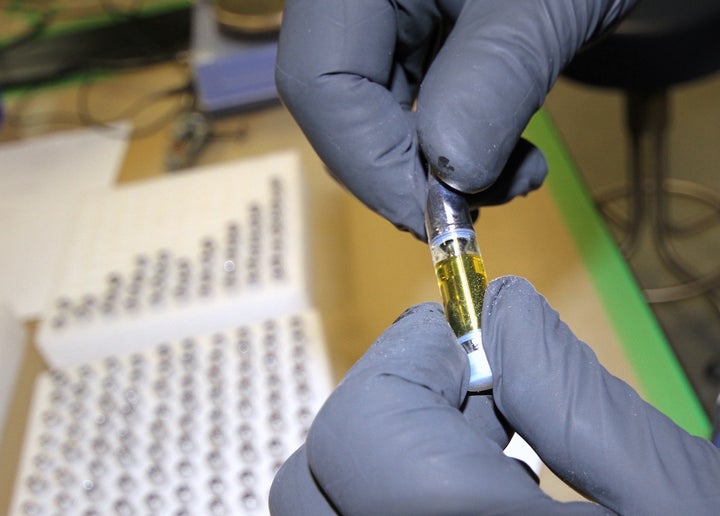 Legalized cannabis is spreading from state to state. For the foreseeable future there will not be oversight into what oil producers are putting into the tiny vials that screw into your vape pen battery so easily. The convenience and social acceptance of vaping makes the transition easier for more people every day, but there will be a new level of due diligence in addressing consumer interests in cannabis products.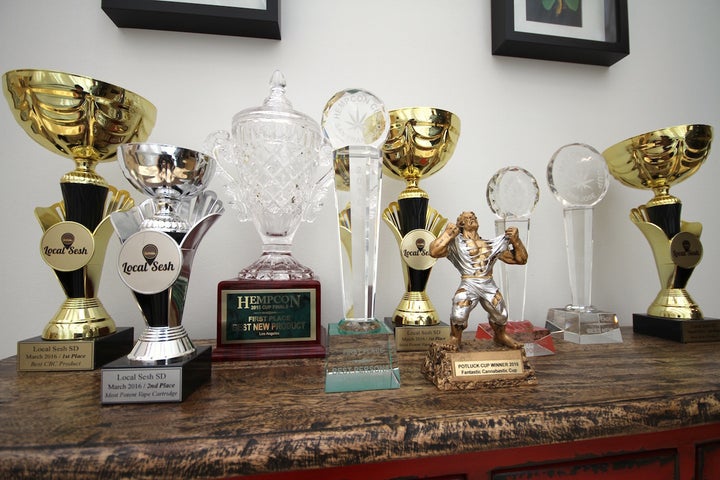 Related
Popular in the Community