It was was our first full day in Varanasi. We woke up at 5am to take a boat ride along the Ganges River and see the Ghats at sunrise. Unfortunately, it was raining so there was no rising of the sun but it was still fascinating. There are hundreds of different Ghats throughout Varanasi, all serving a different purpose. This was the first time we've seen them so it was great to get one perspective on the water then hopefully go back later and get a different perspective on the ground.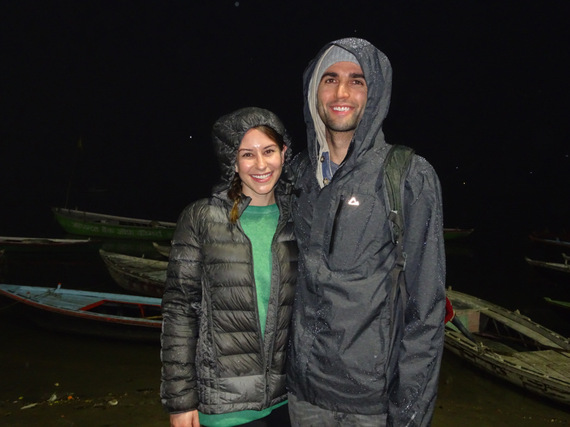 Hindus bath in the river (although it is beyond dirty from a non Hindu viewpoint) to wash away all of their sins. Some just wash their bodies with soap and others have a spiritual ritual that they perform each and every time. I noticed a few people plug their nose and dip quickly about 3 or 4 times chanting a prayer at the same time. Talk about multi-tasking. Religion has always been so interesting to me even though I wasn't raised religious. The fact that people believe so much in something and devote their whole lives to honoring that higher power is impressive. And no other place in the world is more holy than Varanasi for the Hindus so to see it first hand is indescribable.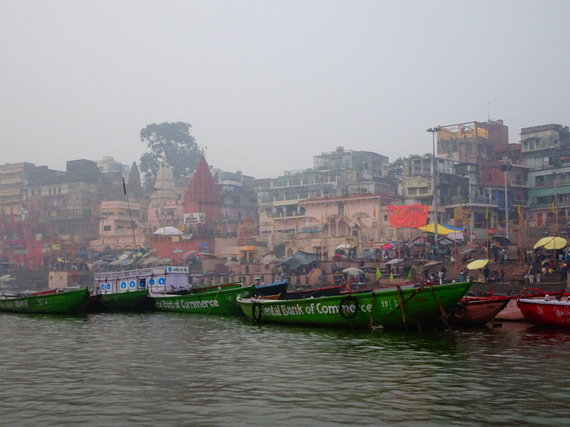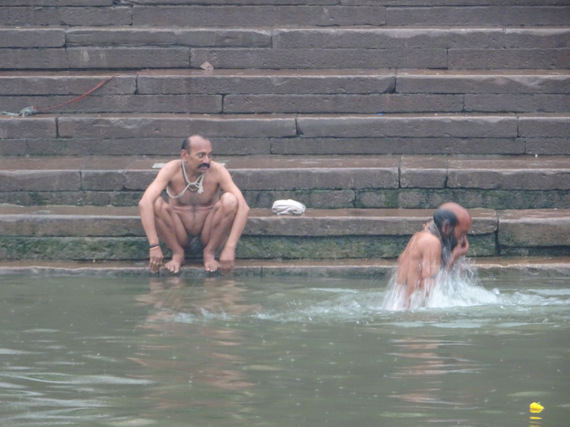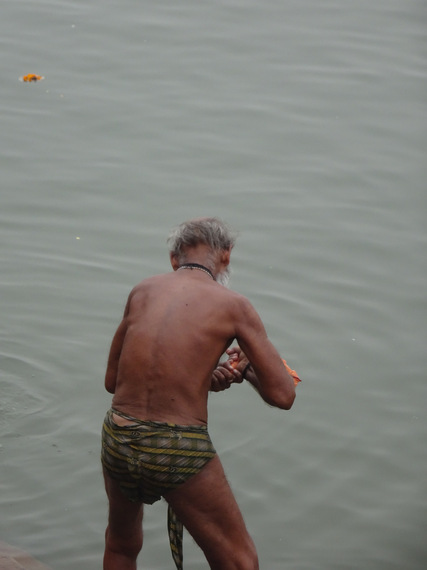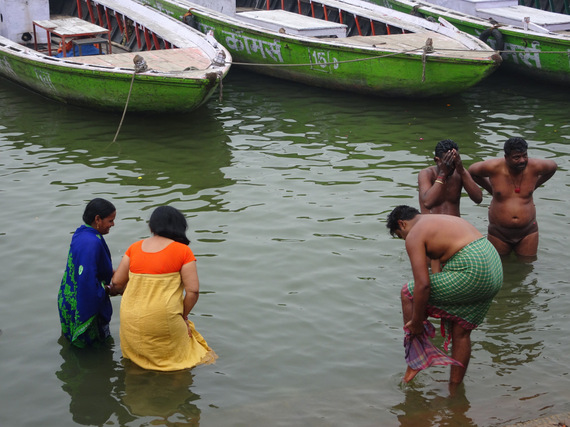 Around 12pm, a man name Shukla (people call him Chocolate since most can't pronounce his name correctly), who is the Granny's Inn tuk-tuk driver, took us to a town about 10 kilometers from Varanasi called Sarnath. Sarnath is where Gautama Buddha gave his first sermon after he attained enlightenment. It is where Buddhism was founded. I mean, it doesn't get any cooler than that. On the day before his death, Buddha included four places he thought to be sacred to his followers and three of the four are right here in India:
Lumbini, Nepal - his birthplace
Bodh Gaya, India - where he attained enlightenment
Sarnath, India - where he delivered his first teaching
Kushinagar, India - where he died
We visited a few different Buddhist Temples from around the world in Sarnath since the whole town is dedicated to Buddhism.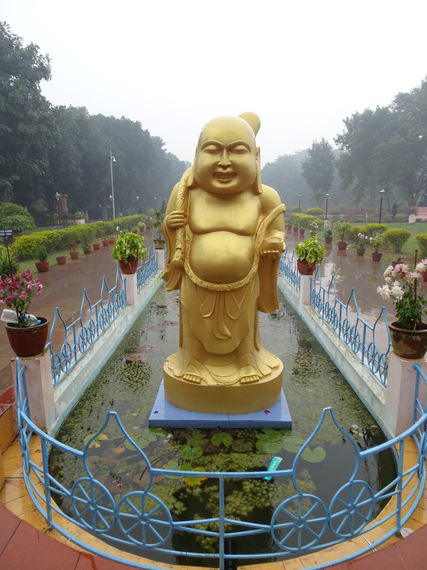 Japanese Buddhist Temple...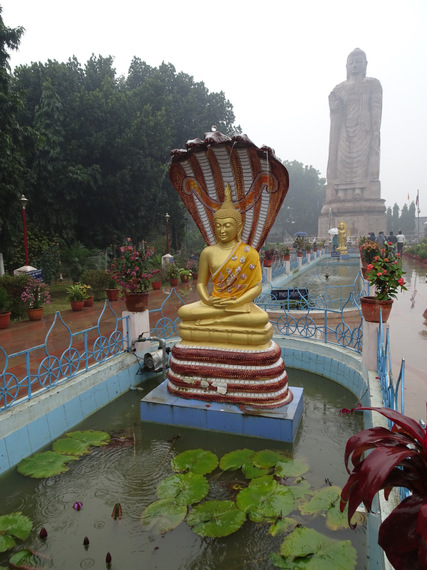 Chinese Buddhist Temple...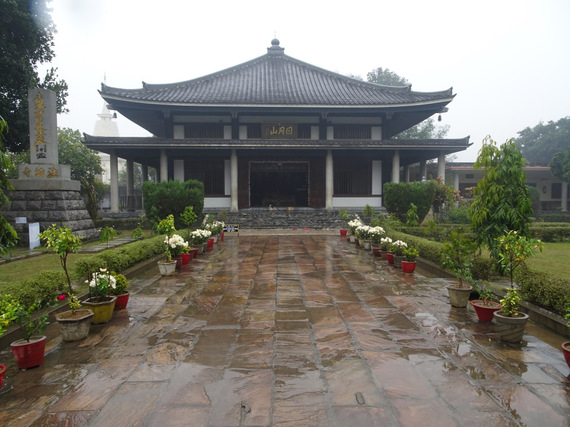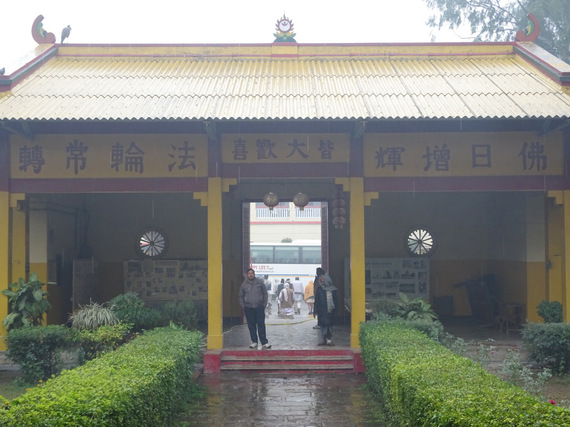 Tibetan Buddhist Temple...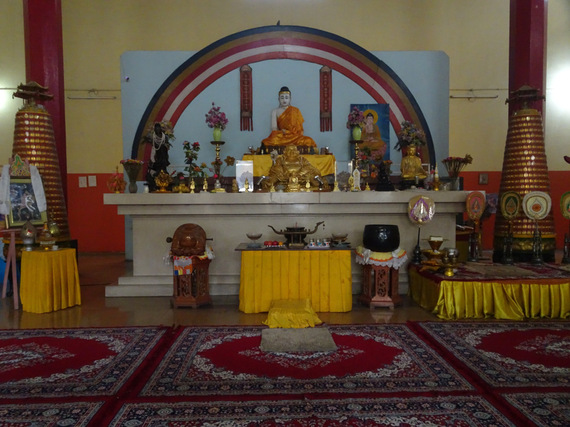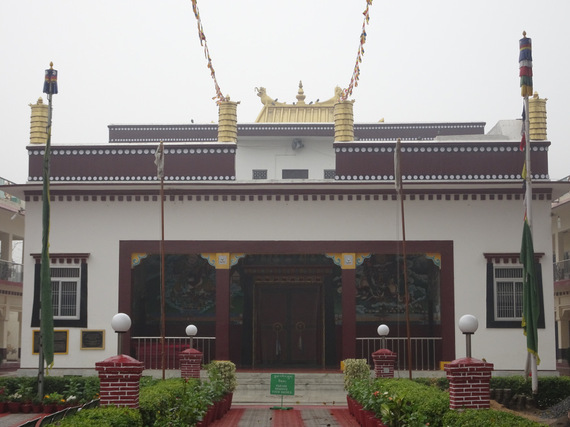 And here is the stupa that Buddha delivered his first sermon to his five disciples...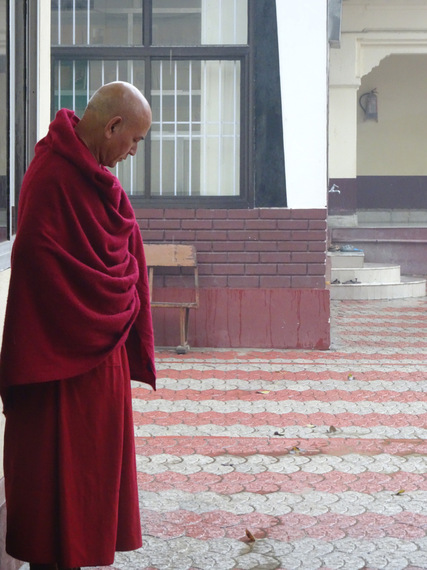 The rain started to come down pretty hard so we decided to call it a day and head back to Varanasi. Our power went in and out all night long which meant no heat and no hot shower - not ideal when it's in the low 50's. Burrrrrrrrrrrrr.
Fingers crossed we don't freeze over!