Like my father and sister, I studied pharmacy, thinking it would be a good subject because it touches on all of the scientific disciplines. However, the closer to graduation I got, the more I realized that running a pharmacy wasn't going to be my thing. I needed more excitement and diversity in my work.
I managed to get an internship in Florida, in the field of immunology--in which I eventually got my Ph.D. I became a publisher of cardiology journals for Elsevier Science and learned about digitalization. I realized that I wanted to switch fields and decided to pursue a business degree to gain a solid understanding of business theory. While completing my MBA, I started working for global professional services company Accenture--a leap of faith rather than a solid plan.

Blonde girl with a Surinamese accent
My childhood has had a strong impact on my life and career. Because of my father's work, we lived in Surinam, a small country on the northeastern coast of South America, until I was 17. I absolutely loved living in that country.
Moving back to The Netherlands was a culture shock for me. At school, I was quite the oddity: a blonde girl with a Surinamese accent. Getting used to Dutch habits was hard also. Making an appointment to meet family or friends? Never heard of that: In Surinam the door is always open, and you are free to pop by whenever you like. Having to plan get-togethers far in advance is something I still dislike. It's one of the things I love about living in Amsterdam; I feel I can spontaneously visit friends and grab a bite to eat whenever.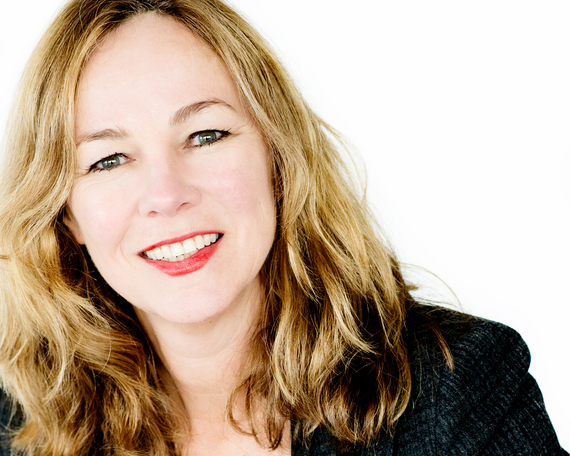 Opportunities exist to be seized
I started at Accenture within our Strategy practice and worked mostly for communications, media and technology clients. In 2006, one of our biggest clients was looking to restructure their Global Research & Development. During the pitch, it became clear that their ambitions for the program and my scientific and business backgrounds were a good match. After 10 years, I am proud to still be working with this industry leader on several other transformations.
Two years ago, I was asked to lead Accenture's Products Industry group in the Netherlands. This was a great and talented team who occasionally found me too ambitious. To me, there is no such thing--I want to make the most of everything. Opportunities exist to be seized.
An occasional push in the right direction
When an important position became vacant on the account of that same great client, I initially didn't want to apply. I thought: "They're not approaching me, so perhaps they don't think I'm suitable." What's more, I'm a real Libra: making decisions after balancing options. My mentor had to insist several times that I share my interest in the position. Throughout my career, every now and then, I've needed a push like that.
In turn, I try to give others that push when I think they need it. Setting a good example and seizing opportunities--both professional and personal--is my idea of being a leader. Moreover, I want to show that a demanding job and a personal life can be balanced-- if you're willing to make choices and sacrifices, of course.
Weekends are for Isa
But, as they always say, you can't have it all. I went from seeing my friends every week to seeing them once a month now. Weekends are for my absolute No.1: my 10-year-old daughter, Isa. Funnily enough, her weekdays are filled with school activities, hockey, ballet, piano and drawing lessons and, as a result, are nearly just as busy as mine. I drive her to the hockey match every Saturday. During the weekends, I also cultivate my own passion: decorating the house I am renovating, inspired by English designer Kit Kemp.



All so different yet united
Last summer, I organized a large party. Everyone was here: relatives from Switzerland, childhood friends from Surinam, college friends, parents of Isa's friends, neighbors--a nice mixture of the important people from each phase of my life. This mix of people was perfectly symbolized by the gift they gave me: a reproduction of a Van Gogh consisting of different fragments painted by my friends. It is a great reference to my painting hobby and a truly precious memory of a beautiful day. All so different yet united: my whole world gathered in my garden.
REAL LIFE. REAL NEWS. REAL VOICES.
Help us tell more of the stories that matter from voices that too often remain unheard.