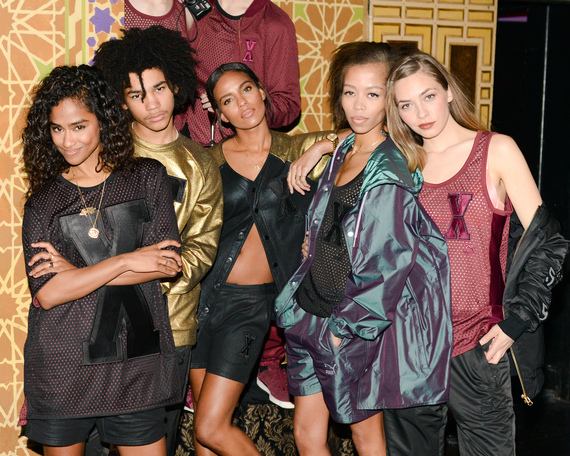 The multi-talented Vashtie Kola debuted her latest collection from Puma, and resurrected the sporty sexiness of the tracksuit during fashion month. The Puma x Vashtie spring 2015 runway show took place at Webster Hall. The show started with a graffiti artist spray painting in red "New York Fucking City" on a canvas with eighties music glaring in the background, courtesy of DJ Wonder. Followed by another super short performance of two bboys battling on stage, and a behind the scenes video of Vashtie talking about the inspiration of the line. Naturally, both the spray painter and bboys were sporting renditions of track suits in action.

Then, a few minutes into the show, the stage lights flicked on introducing eight models who all sat leisurely on folding chairs. I finally witnessed girl-around-town Brandee Brown show off something on her resume. This time, in runway model form wearing a bluish-green, fluorescent-like wind breaker tracksuit, equipped with hood drawstrings. Brandee (and her golden brown tresses that take on a personality of its own) glided across the stage, down the steps, and gave the audience "the girl who's walking downtown with absolutely nowhere to be, but maybe just really excited about her outfit" type of walk. While, I am not sure if that's how Vashtie told the models to walk (with laid back cool attitudes), Puma has never looked better. New "it" boy Luka Sabbat's walk was as equally nasty as he modeled a metallic gold crewneck sweatshirt with a varsity style "x" on the front, paired with some black track pants, and a pair of suede States x Vashtie pumas. Another model rocked a gold and black snap front baseball starter tee with black shorts, which could be easily paired with a pair of strappy sandals. Overall, the clothes kept to the traditional mesh-inspired tank tops, along with lightweight and low maintenance two-piece sets made of synthetic fibers and such.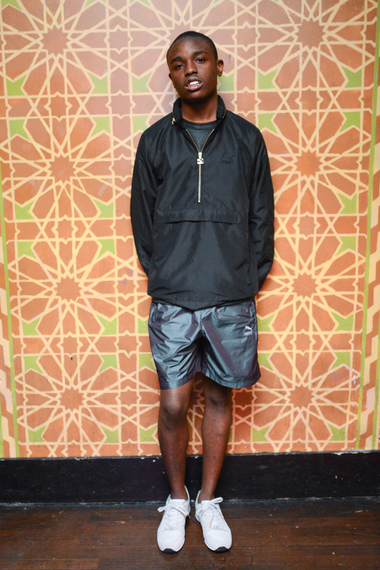 The collection and runway show was inspired by Vashtie's nostalgia for the eighties. "As a child I was drawn toward skate boarding and alternative music and looked to PUMA for fashion trends. I'm excited to create this collection that pays homage to my childhood and New York's underground scene. " Says Vashtie.
Downtown's Sweetheart knows a thing or two about collaborations and designing for a niche market of popular subcultures (aka cool kids). Unlike other celebrity collaborations, her products are generally easy to access and affordable, generally falling into the athleisure category. The designer was also the first woman to design a pair of lavender Air Jordan 2's in 2010. And just last month, Vashtie customized a G-Shock timepiece, which was inspired by her obsession with gold. Everything at the launch event was gold-colored, including the raw foods and vegan desserts. Many of these collaborations fall under Violette, her namesake brand that basically embodies her and her friend's lifestyle. The Vashtie x Puma collection features unisex separates and a range of footwear that will be available at select Puma premium stores.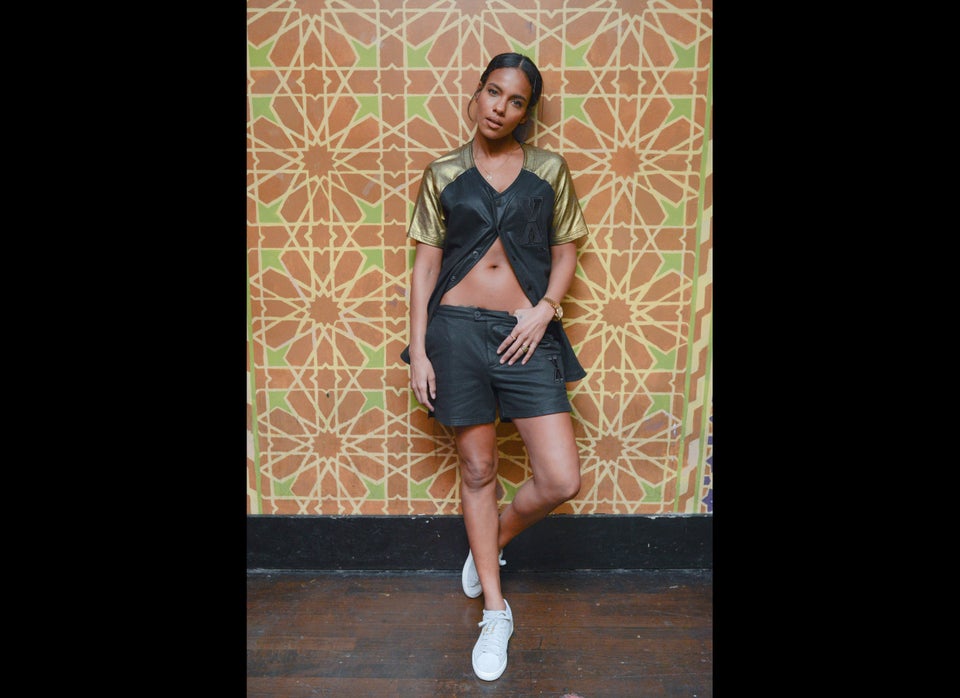 Vashtie's Take On Track Suits