Responding to a notice from the Westboro Baptist Church that it intends to protest on the Vassar College campus, the school community has pledged to raise $100 for every minute the group plans to protest, according to a fundraising page set up by a Vasser alumnus. The effort has, however, exceeded expectations, as students have raised more than 482 percent of that total with weeks before the protest's scheduled date.
Word of the notorious group's intention to visit the school traveled quickly across social media after a notice was posted on its website announcing the protest. Mere hours later, Vassar students were contributing to a Crowdrise.com account to raise money for the Trevor Project, an organization that provides crisis intervention and suicide prevention services to LGBT youth. At the time this post was published, $23,104 had been raised, largely through donations between $5 and $25. [Keep an eye on the fundraising total here]
Students also took to Twitter to encourage others to contribute to the anti-protest. Messages repeatedly said they were proud that their college could attract -- and possibly confront -- the anti-gay group.
(Story continues below slideshow)
Assuming the group shows up.
The WBC in the past has picketed American soldiers' funerals and other events likely to receive national attention, but have targeted U.S. colleges and universities for their acceptance of the LGBT community. But as previously reported by The Huffington Post, the group has also threatened to picket events in the past without following through, as they did in the case of the president's inauguration and the funerals of Reddit co-founder Aaron Swartz and those for the shooting victims in Aurora, Colo., Tucson, Ariz., and Newtown, Conn.
In recent months, other groups have attacked WBC for its extreme views. Slate reported that following the group's response to the Sandy Hook Elementary School massacre, hacker group Anonymous took over the WBC website and exposed the names of its members. Meanwhile, a Whitehouse.gov petition that calls for President Barack Obama to recognize WBC as a hate group has garnered over 330,000 signatures.
CORRECTION: A previous version of this story misstated Jarvis' title and relationship to the administration, incorrectly referring to her as a "school spokeswoman." Language has also been changed to clarify who was responsible for setting up the fundraising page.
Before You Go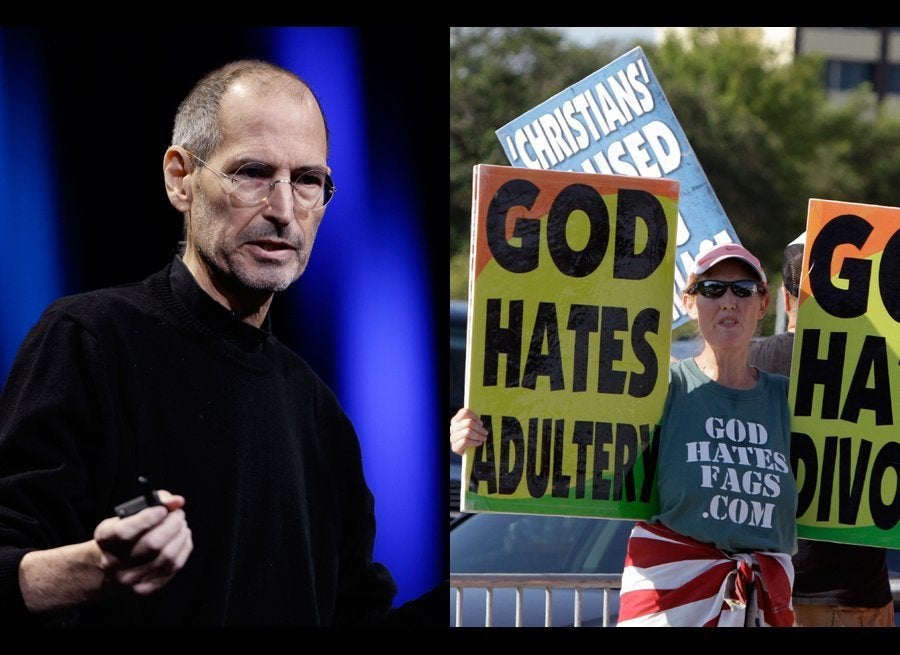 Westboro Baptist Demonstrations
Popular in the Community