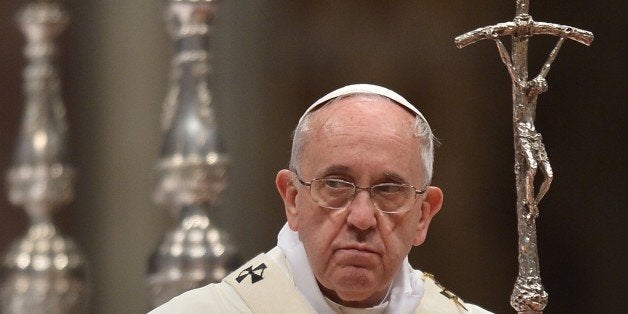 VATICAN CITY, Feb 7 (Reuters) - A commission advising Pope Francis on how to root out sexual abuse of children by clergy in the Catholic Church is studying sanctions for bishops suspected of cover-ups or of failing to prevent abuse, members said on Saturday.
"There have to be consequences," Cardinal Sean O'Malley of Boston, the head of the commission, told a news conference.
Victims groups have been urging the Vatican for years to make bishops more accountable for abuse in their dioceses even if they were not directly responsible for it.
O'Malley said the commission, holding its first full meeting since it was established last year, was drafting recommendations for the pope on how to make bishops more accountable, including possible sanctions.
"We think we have come up with some practical recommendations," he said, without giving details but adding that they would "hopefully be implemented." Under current Church law only the pope can dismiss a bishop.
On Thursday, Francis ordered bishops the world over to cooperate as a matter of priority with the commission to root out "the scourge" of the sexual abuse even if it unearths new scandals.[ID: nL6N0VF371].
"There have been far too many cover ups. There have been far too many clergy protected, moved from place to place - this has got to be consigned to history very, very quickly," said commission member Peter Saunders, a British abuse victim.
Both he and another member, Marie Collins of Ireland, said they would resign unless something was done to make bishops accountable.
However, Survivors Network of those Abused by Priests (SNAP), which has long campaigned for bishops to be held accountable, called O'Malley's comments "insulting and deceptive" to victims and demanded immediate action.
"O'Malley knows that the Church has plenty of ways, right now, to respond when bishops are complicit in clergy sex crimes and cover ups. The Pope can oust them," the U.S.-based group said in a statement.
BishopAccountability.org, a American documentation service on sexual abuse in the Church, called on the commission to recommend "tough and unambiguous" measures.
Part of the task of the commission, which is made up of 17 clerics and lay people from around the world, is to help dioceses put in place "best practices" to prevent abuse and work with victims in a process of healing. Eight members are women.
The worldwide scandal, which first became prominent in Boston in 2001, has seen known abusers shunted from parish to parish instead of being defrocked and handed over to authorities. (Reporting By Philip Pullella; Editing by Frances Kerry)
REAL LIFE. REAL NEWS. REAL VOICES.
Help us tell more of the stories that matter from voices that too often remain unheard.
BEFORE YOU GO
PHOTO GALLERY
Pope Francis Quotes