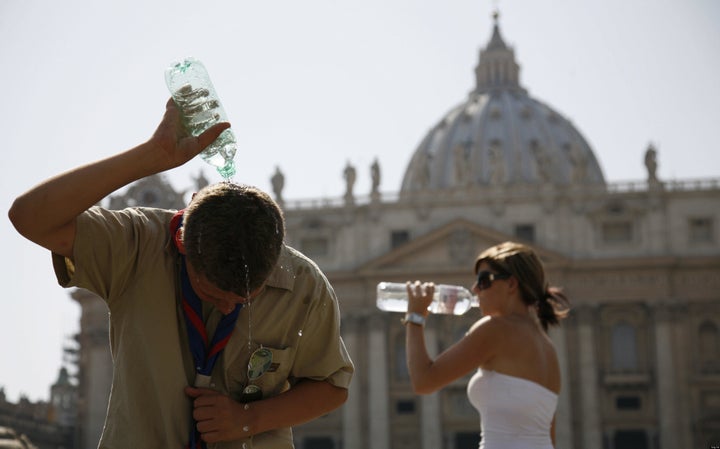 Visitors to St. Peter's Basilica have long been told to cover-up, but the dress-code is now extended to St. Peter's Square (the border between Rome and Vatican City), and prohibits bare shoulders, skirts above the knee and shorts.
This week, guards have started pulling aside men in shorts and women with bare shoulders and told they were not dressed appropriately. Some women are being told to buy shawls and scarves (a genius move for upping income in the area, if we might say) and men were told to buy pants nearby.
Maria, an Italian visitor, called the Vatican out to the Daily Mail: "Given all the scandals the Church has been involved in, what right can it have to be preaching about the morality of sleeveless dresses?"
Popular in the Community