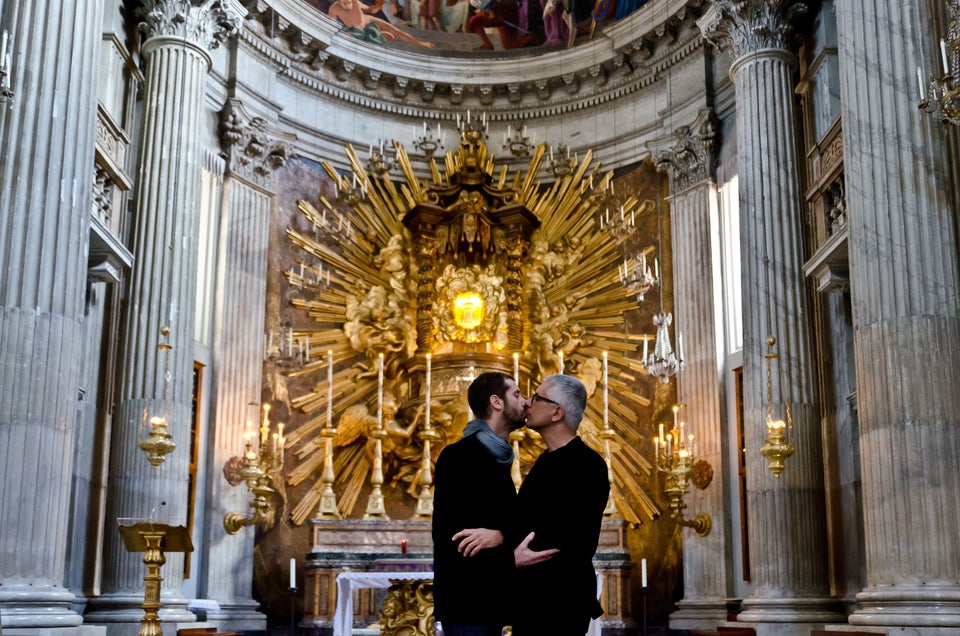 Same-Sex Kisses In Churches
Vicariate spokesman Claudio Tanturri told The Local that the photos violate the Italian constitution. "Italian constitutional law safeguards an individual's religious feeling and the function of places of worship," he said. "Therefore photos that are not suitable and do not conform to the spirituality of the place offend and infringe upon the advancement of man in the particular place for the expression of faith."
The photos were all taken in Rome churches save one, and both gay and straight people offered to pose for Orquin. He said to The Local that after receiving the letter, he spoke to lawyers and "for security reasons we decided not to show the photos." However, lawyers are working on the case and Orquin hopes the photos will be shown eventually.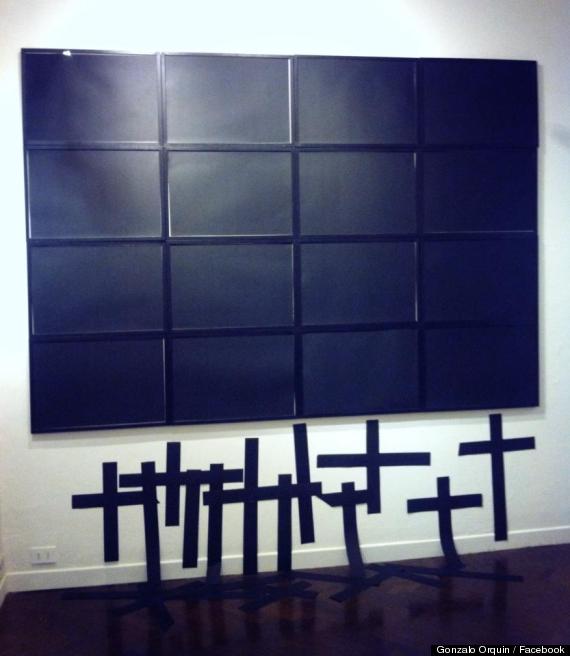 Orquin, who is Spanish and Catholic, said that he found Italy to be "a very homophobic country" in the eight years that he has lived in Rome. "There aren't other countries in Europe or West that are backward like this," he said.
Flavio Romani, the president of gay rights group Arcigay had stronger words, calling the Vatican's reaction "grotesque."
"In the images in which the church have seen provocation, I see an exchange of love, a type of public worship that creates harmony not contrast," he said. "The indignation of the Catholic Church, therefore, is extremely grotesque."
Before You Go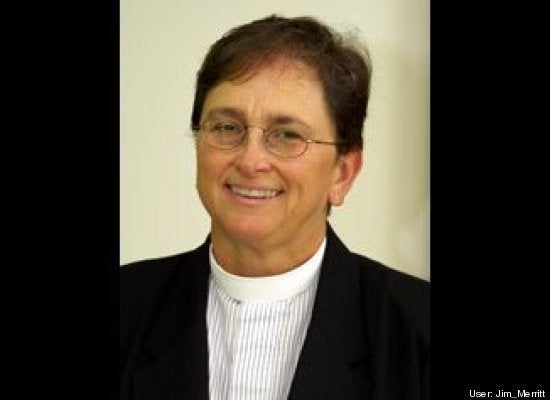 Most Inspiring LGBT Religious Leaders
Popular in the Community