 The Vatican on Saturday strongly condemned media coverage of a report that is said to contain information about the influence of a gay network and financial mismanagement within the Vatican, and which may have triggered Pope Benedict's decision to resign. But in his statement, a spokesman for the Vatican did not deny the report's existence or dispute the description of its findings.
The Italian newspaper La Repubblica broke the story that the report, which was commissioned by Pope Benedict in the wake of Vatileaks and prepared by a trio of cardinals, concluded that "various lobbies within the Holy See were consistently breaking" the sixth and seventh commandments, "thou shalt not commit adultery" and "thou shalt not steal."
Vatican spokesman Fr. Federico Lombardi hit back on Vatican Radio Saturday morning by questioning the motives and method of the newspapers that reported the story and implying that the media is seeking to influence the election process of the next pope.
"There is no lack, in fact, of those who seek to profit from the moment of surprise and disorientation of the spiritually naive to sow confusion and to discredit the Church and its governance, making recourse to old tools, such as gossip, misinformation and sometimes slander, or exercising unacceptable pressures to condition the exercise of the voting duty on the part of one or another member of the College of Cardinals, who they consider to be objectionable for one reason or another," he said.
Lombardi also questioned the moral authority of the media. "Those who present themselves as judges, making heavy moral judgments, do not, in truth, have any authority to do so," he said. "Those who consider money, sex and power before all else and are used to reading diverse realities from these perspectives, are unable to see anything else."
While speaking out strongly against the tone of the media coverage, Lombardi did not confirm or deny the existence of the 300 page report by the cardinals or its contents. He did not discuss the effect the report had on Pope Benedict's decision to resign.
Lombardi's statement on Saturday is a continuation of his initial response to the report on Thursday, when he said, "Neither the cardinals' commission nor I will make comments to confirm or deny the things that are said about this matter."
Related
Before You Go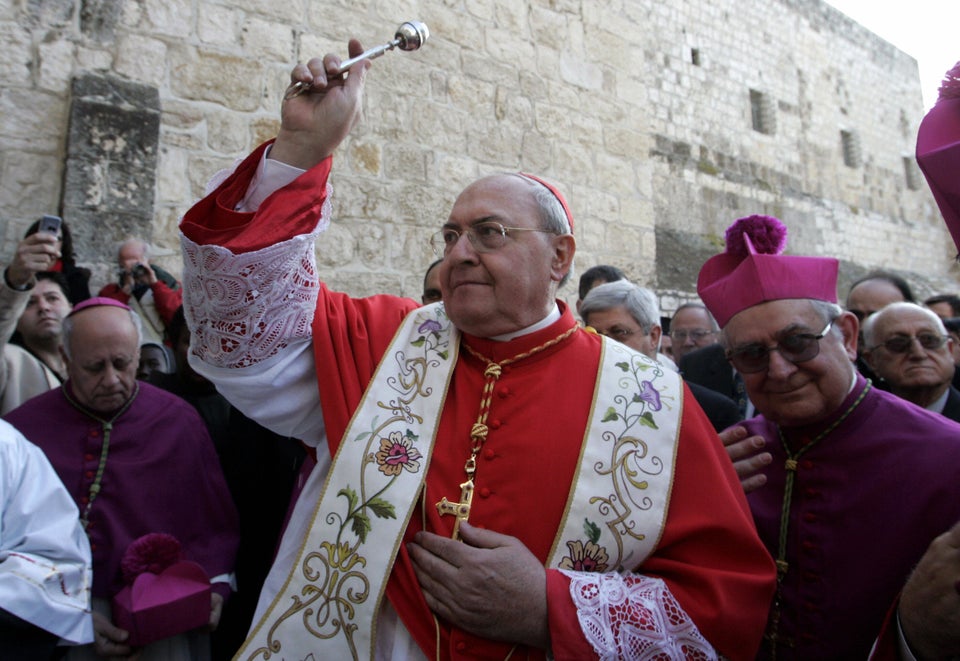 Who Will Be The Next Pope?
Popular in the Community